"A man gave me some peonies once, and he said: Well, if you plant them just as we say, you dig a deep hole, fertilize it, spread the roots and put the dirt back on, and then, they may not bloom the first year but they will bloom for the next 100 years. That's the way I think about literacy. You teach a mother and child to read and that family will read for a hundred years to come." —Barbara Bush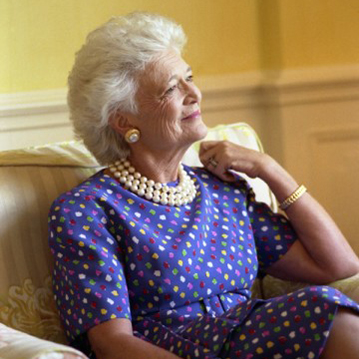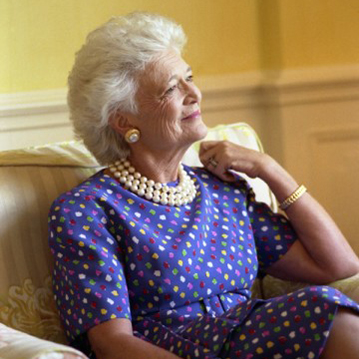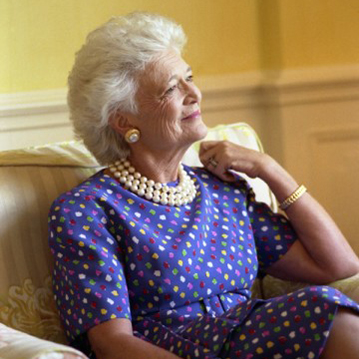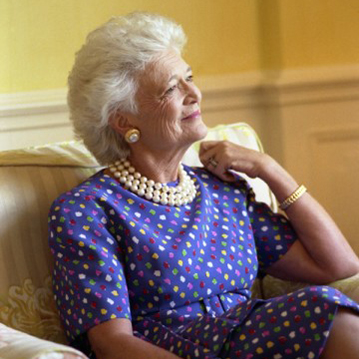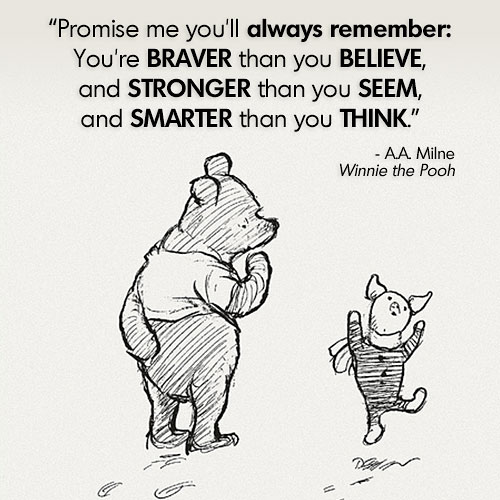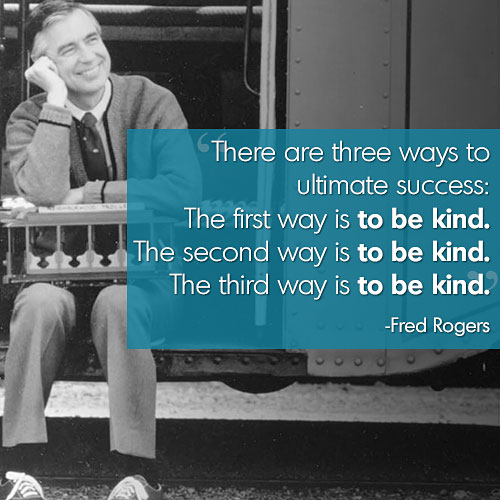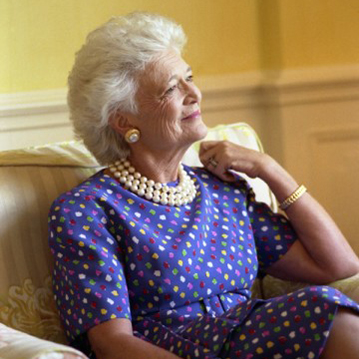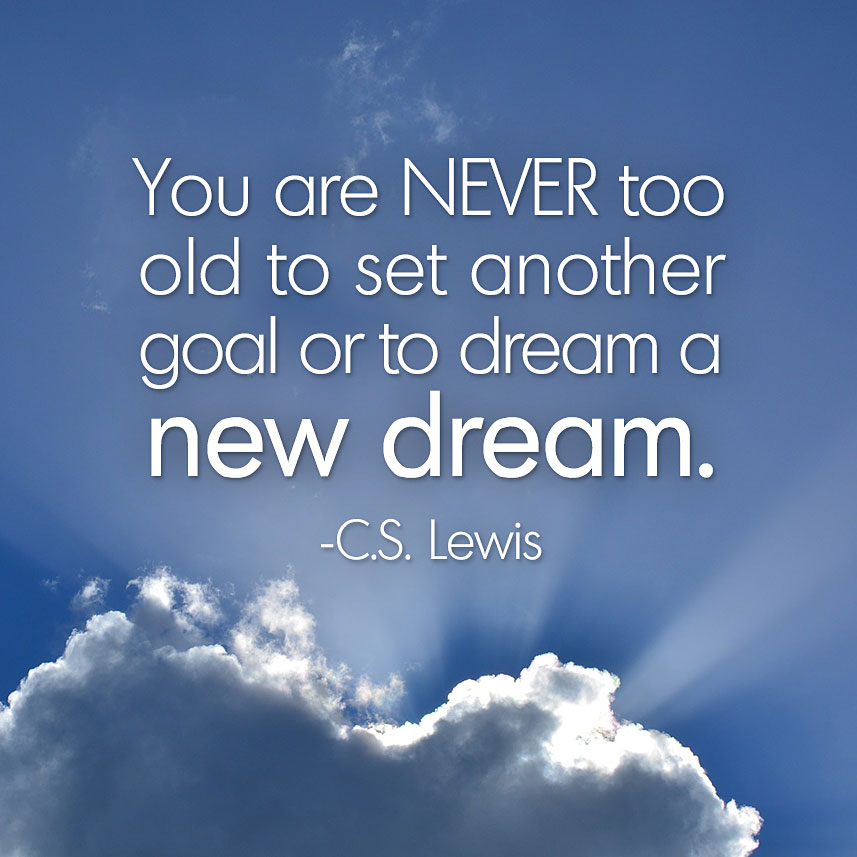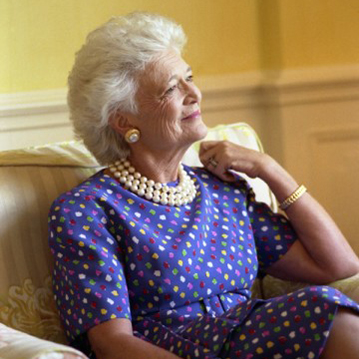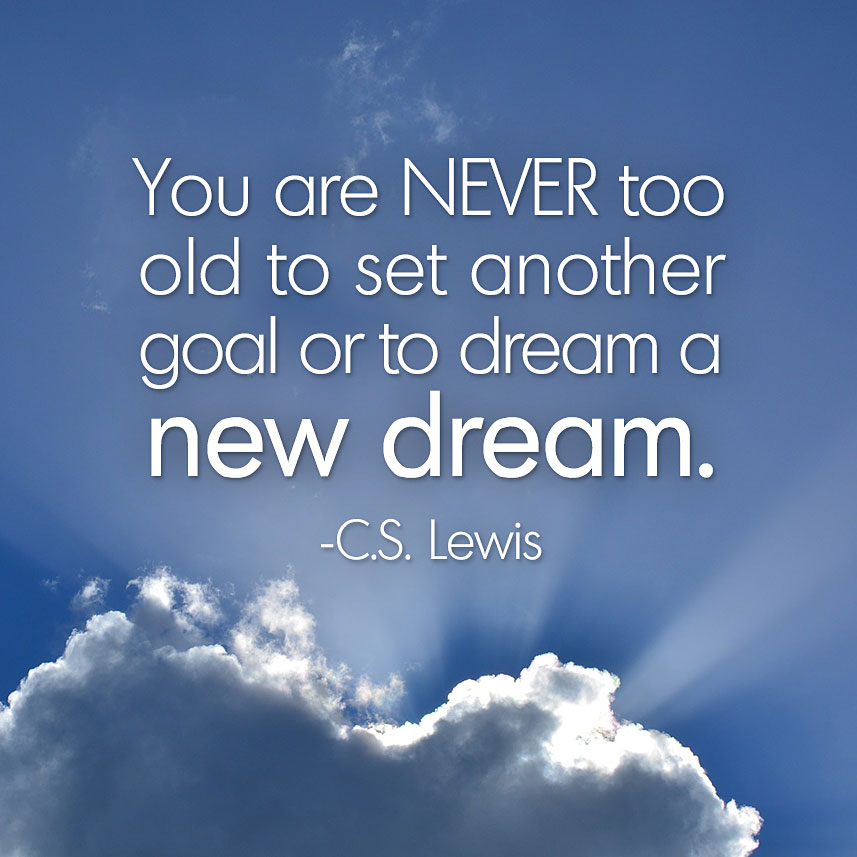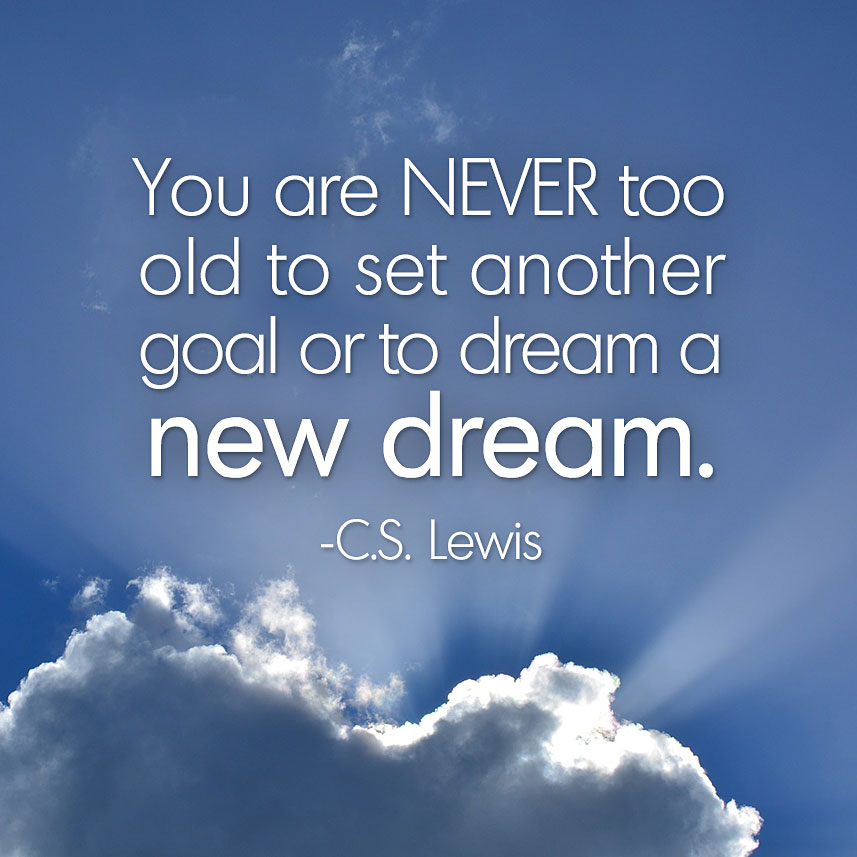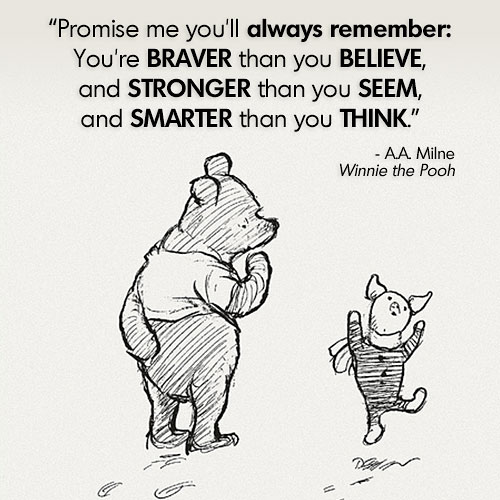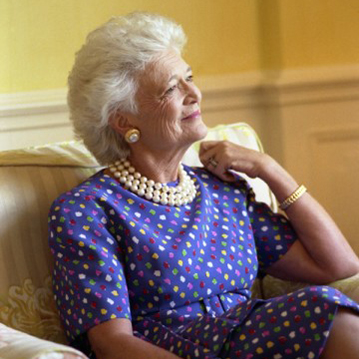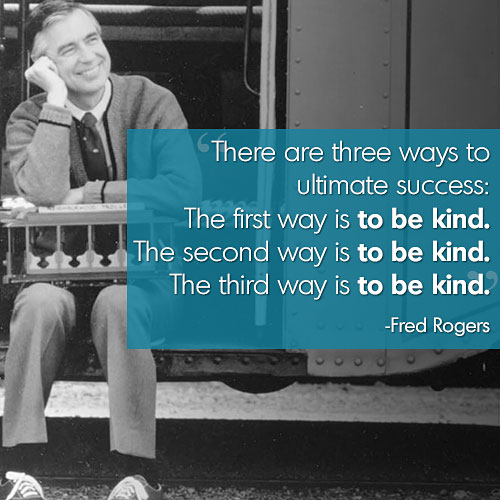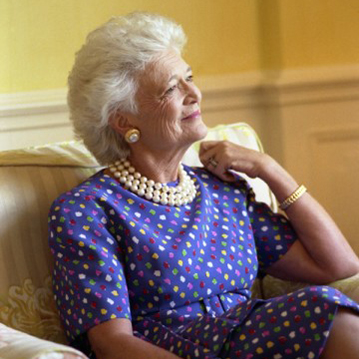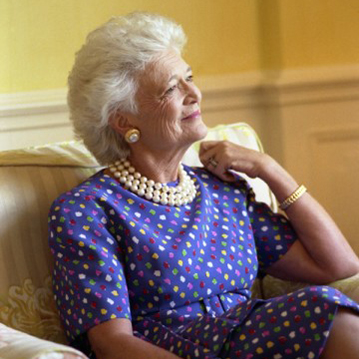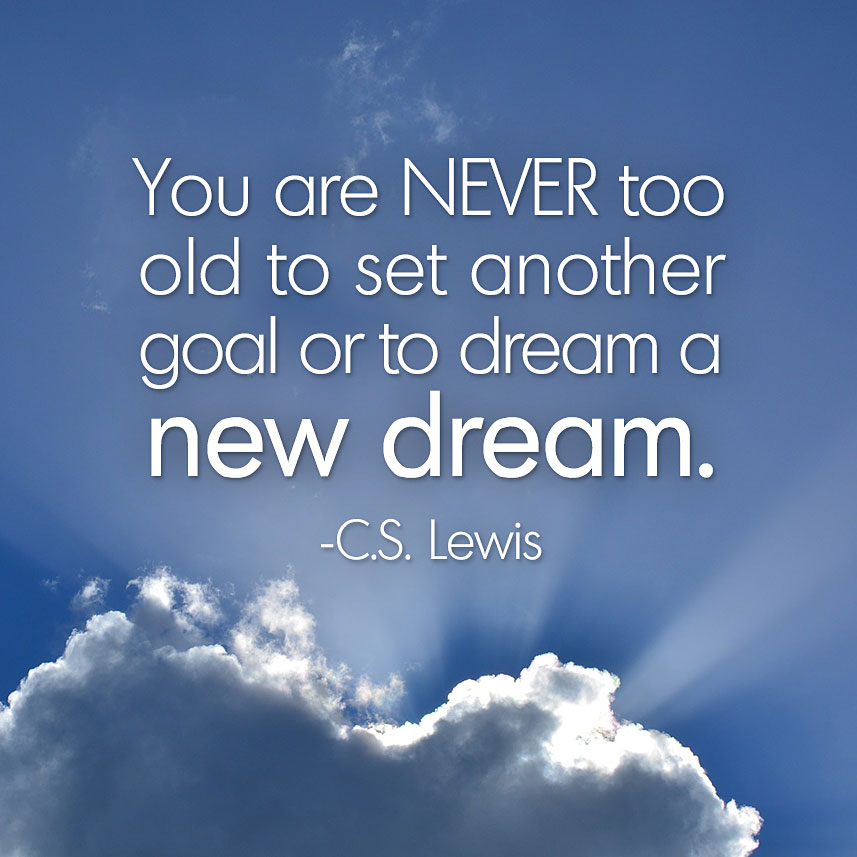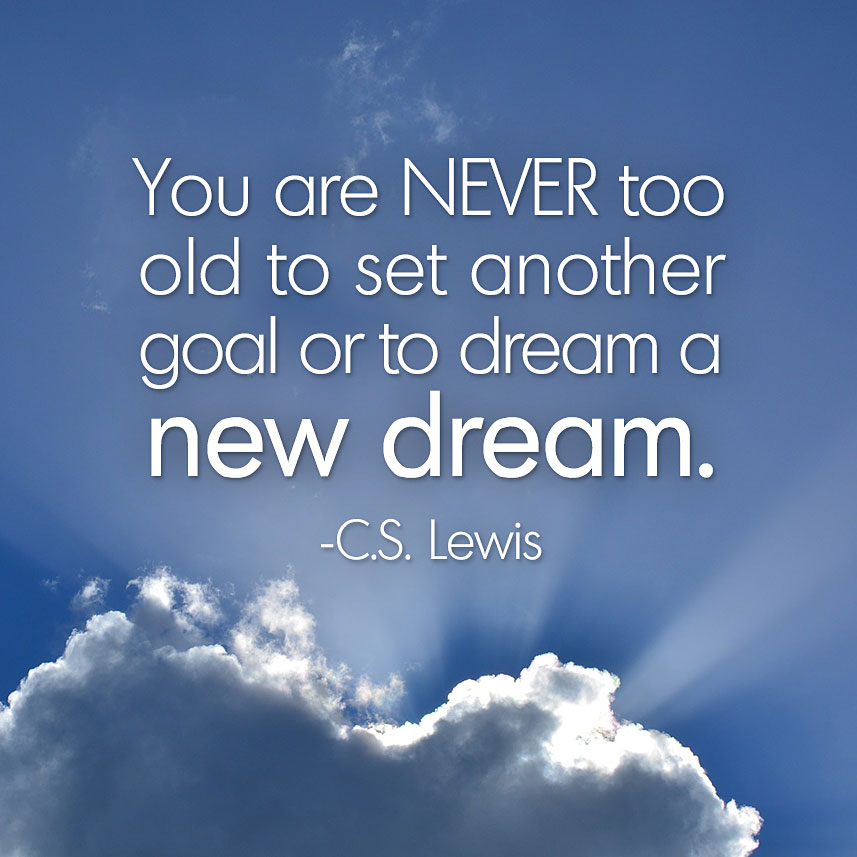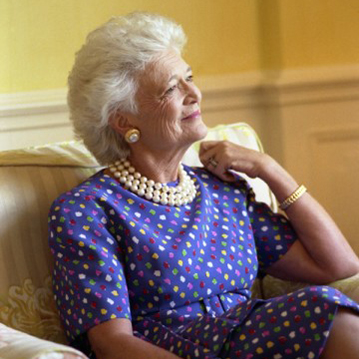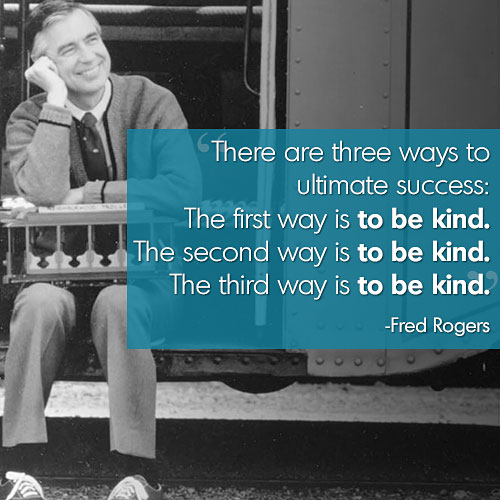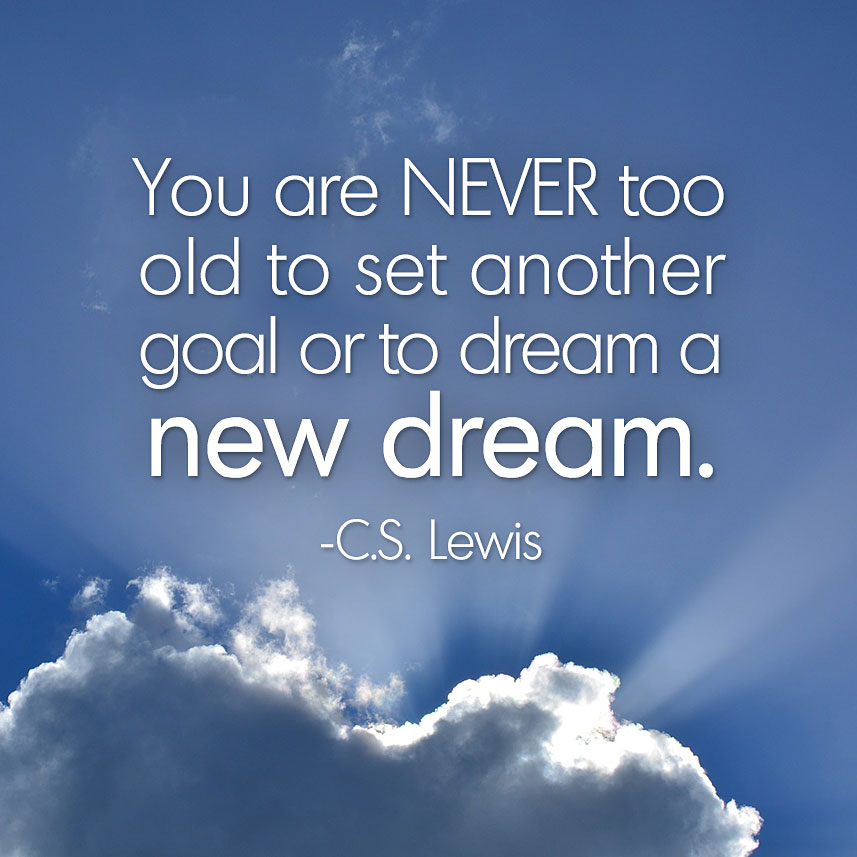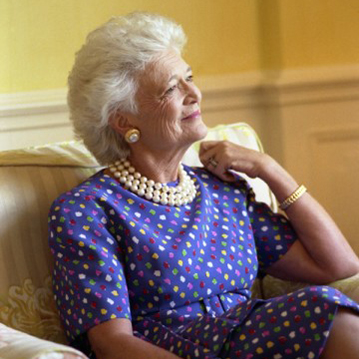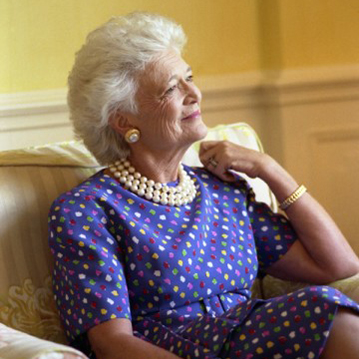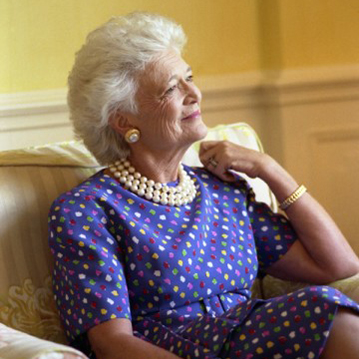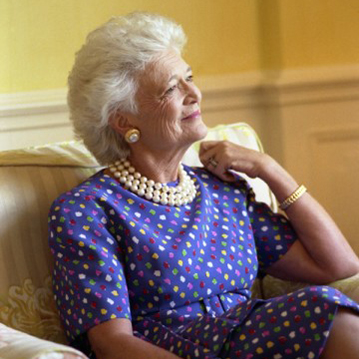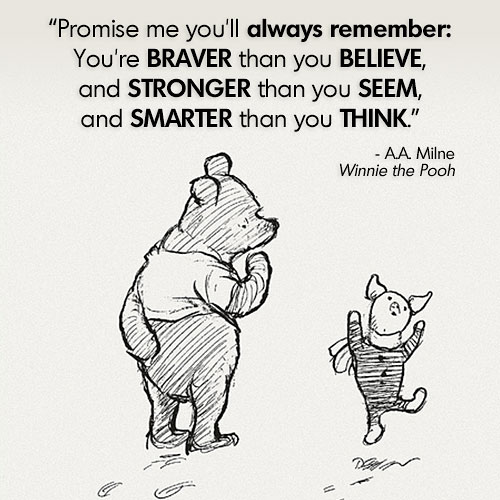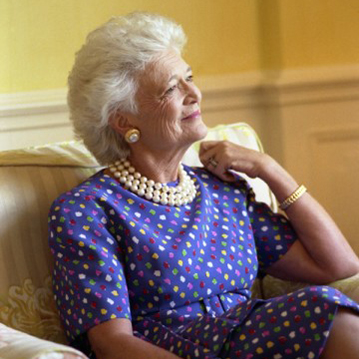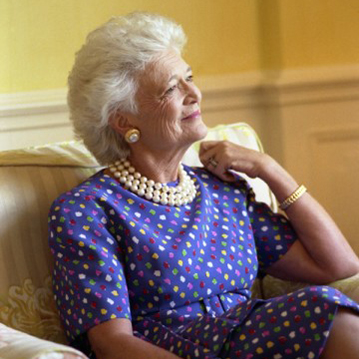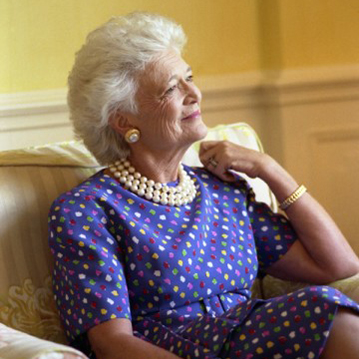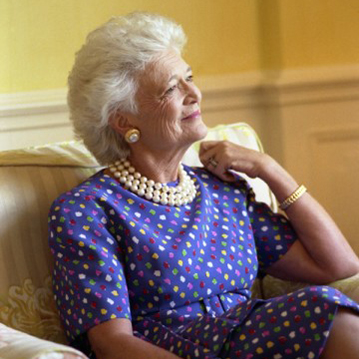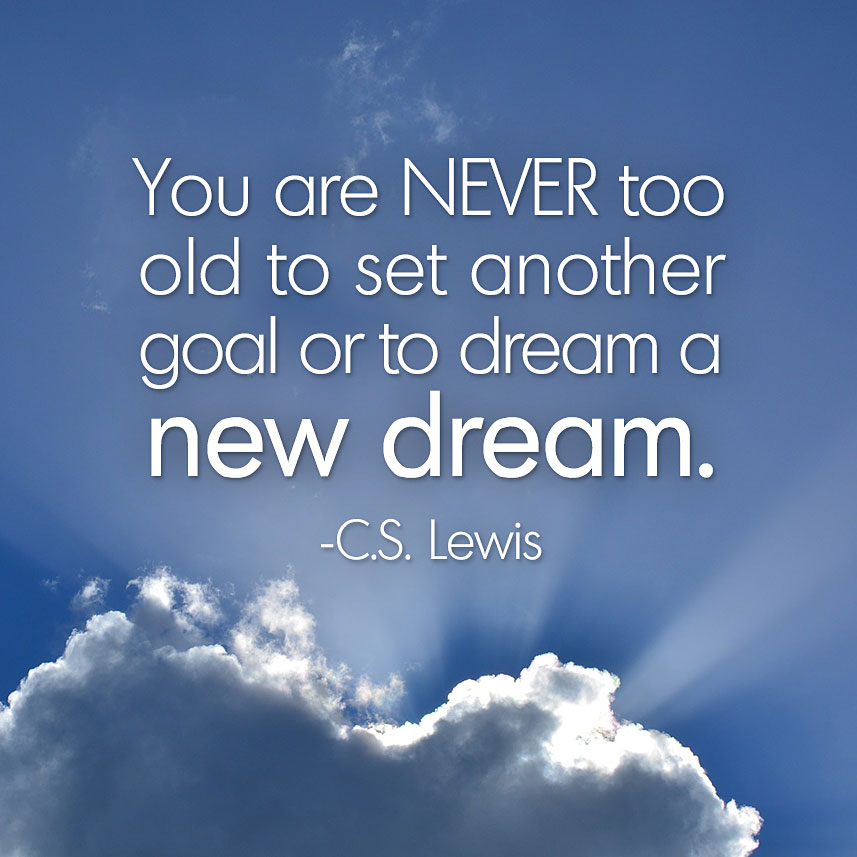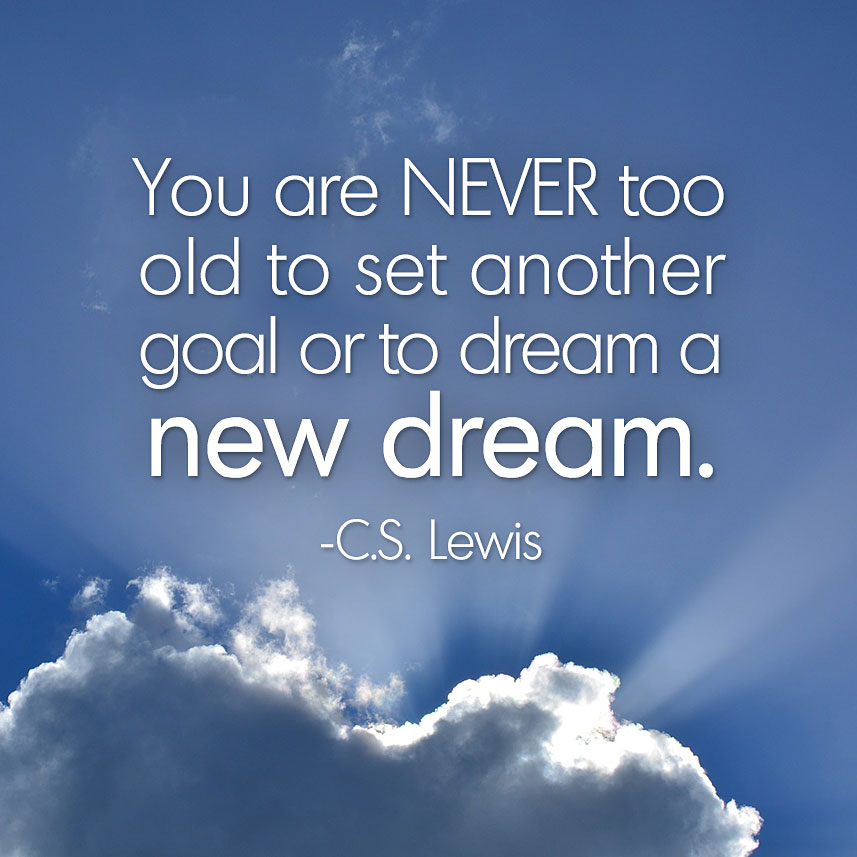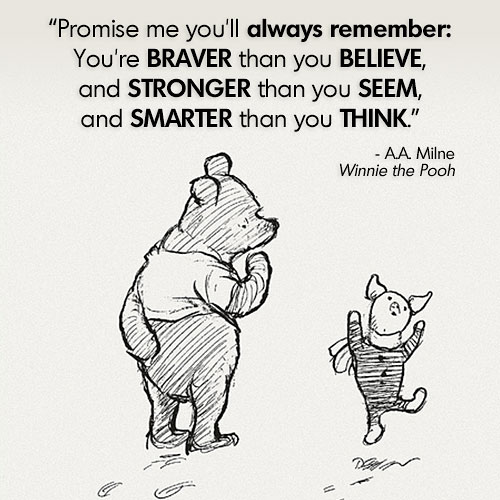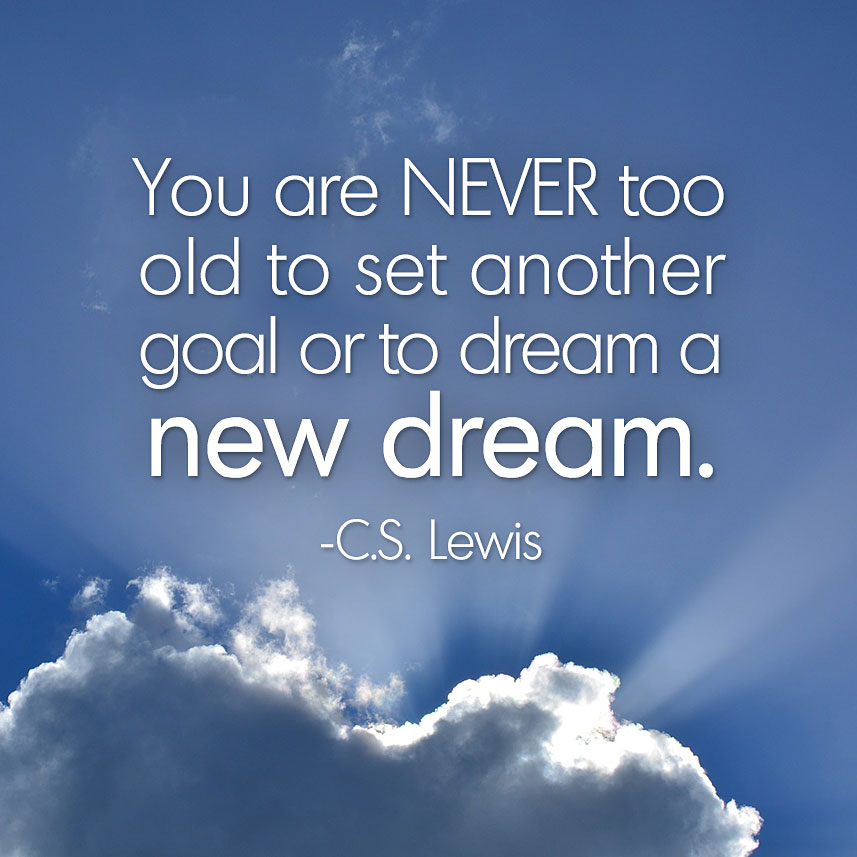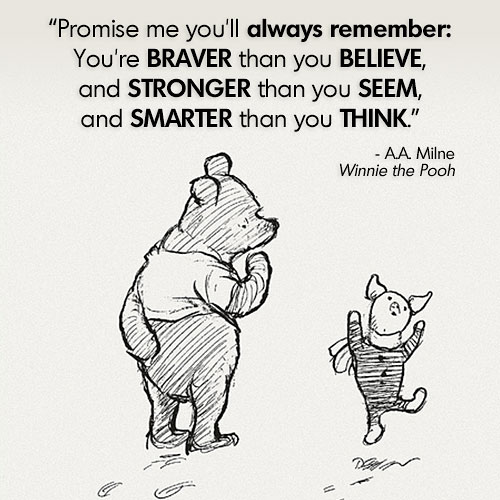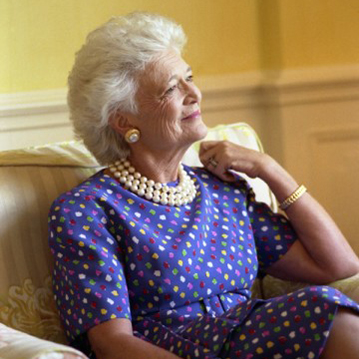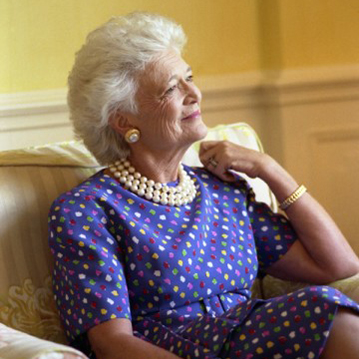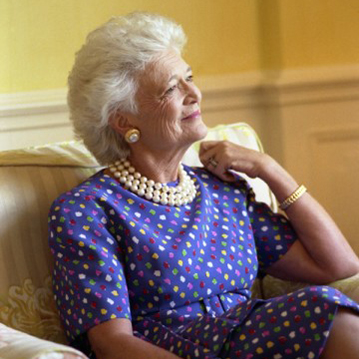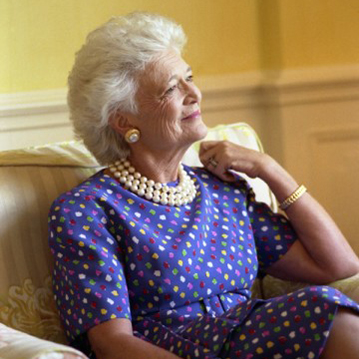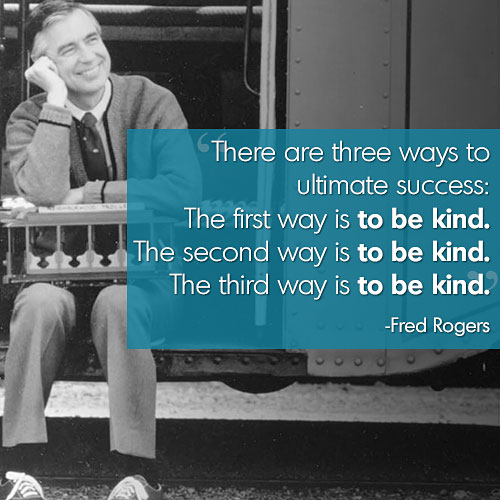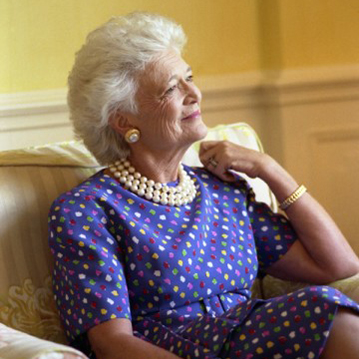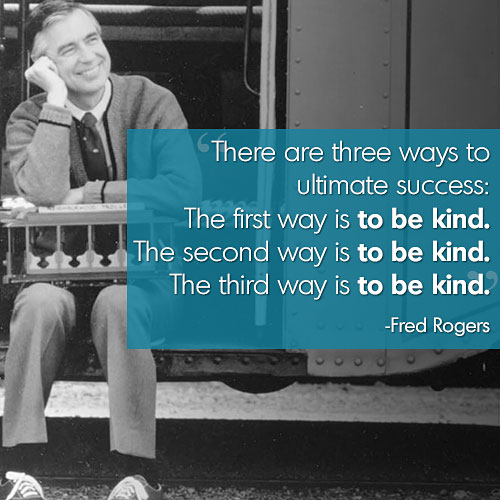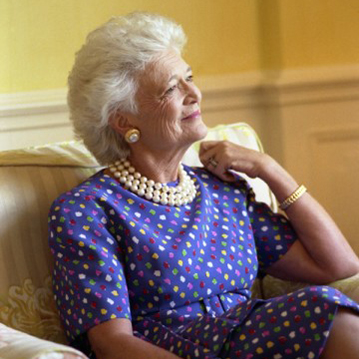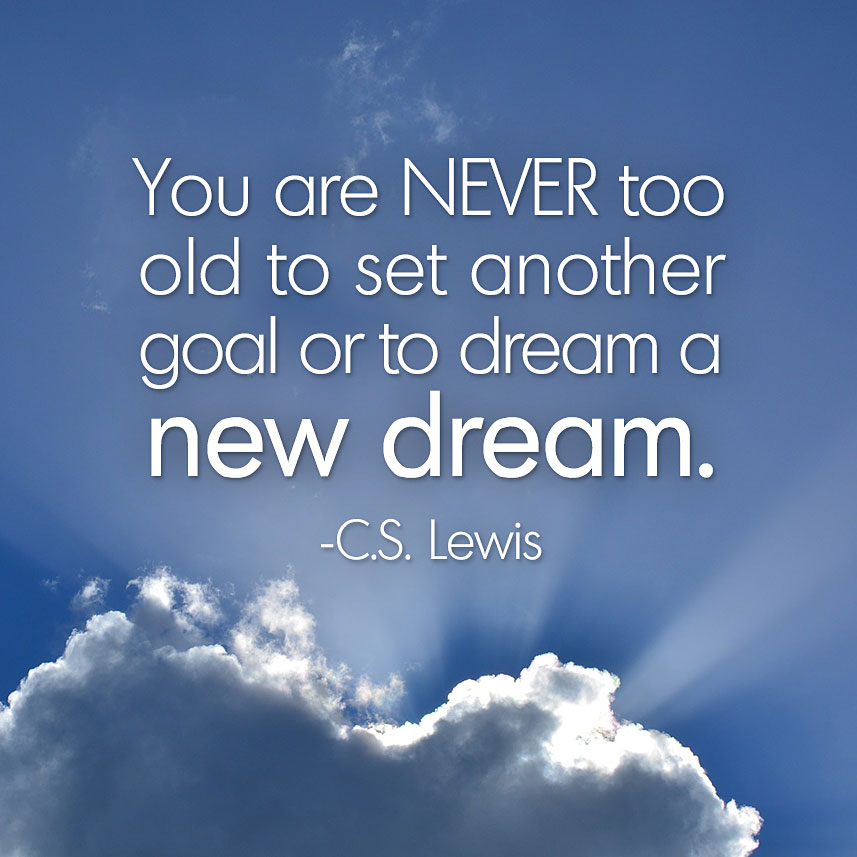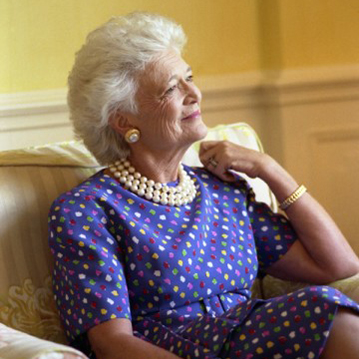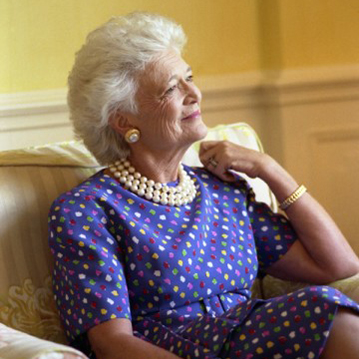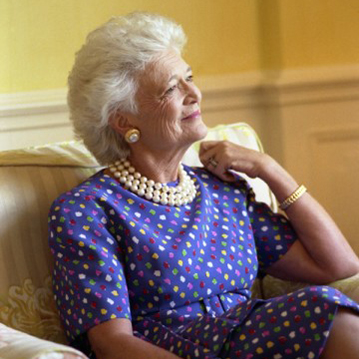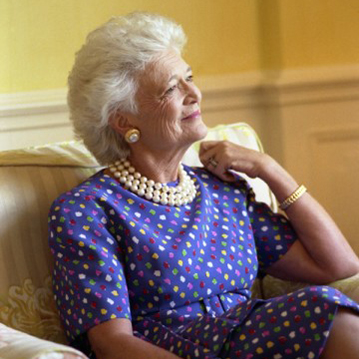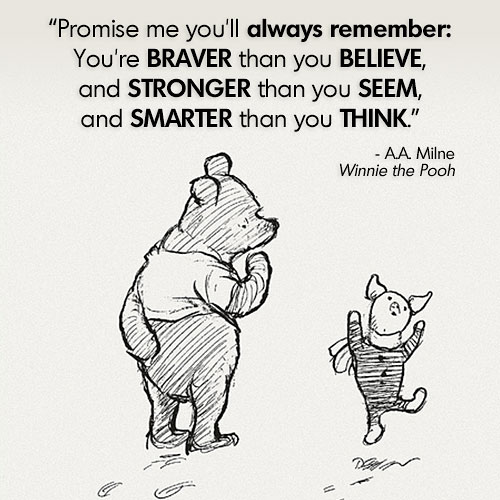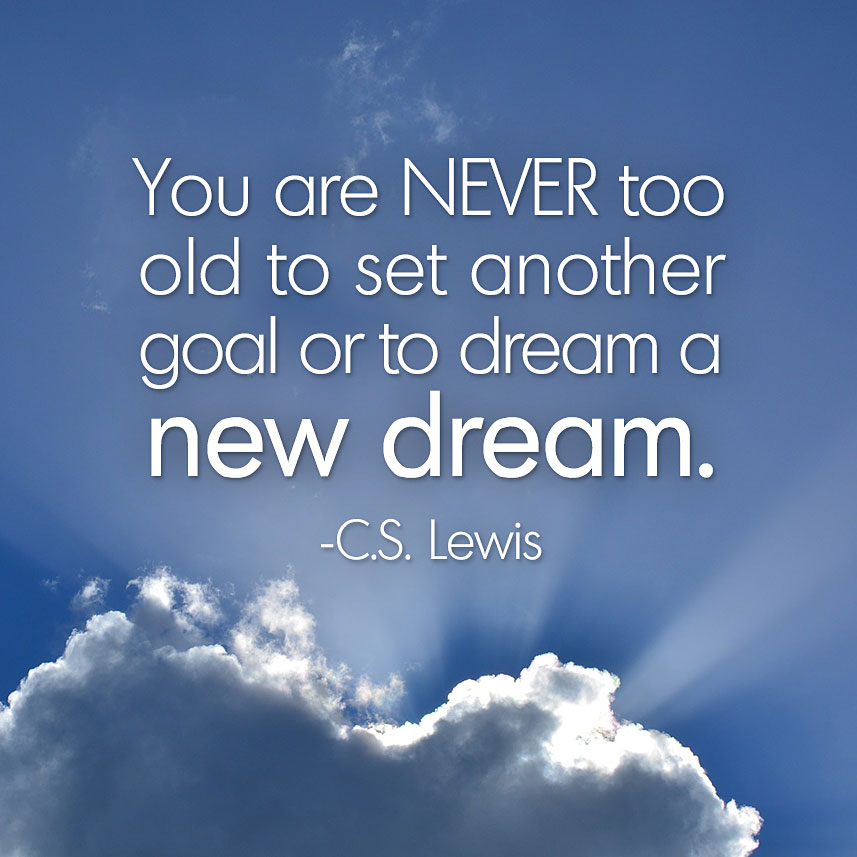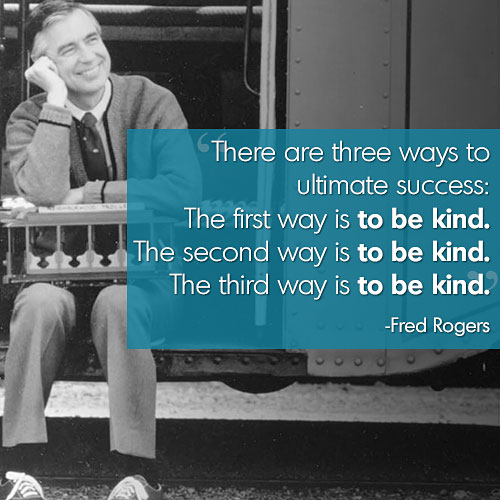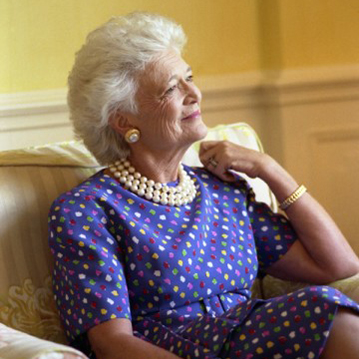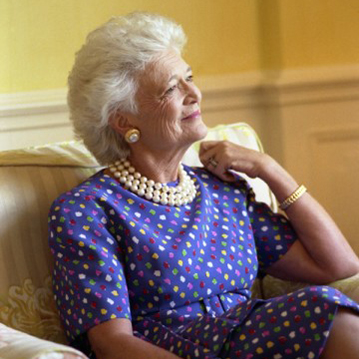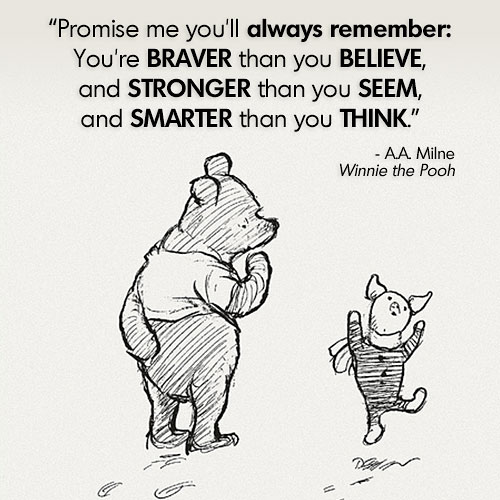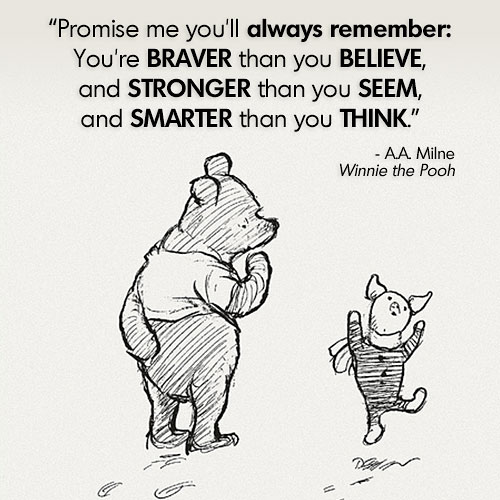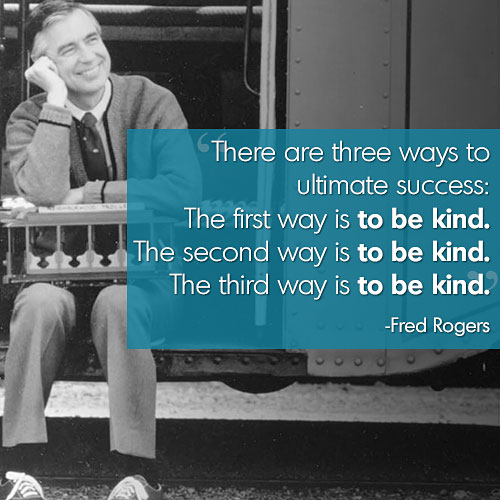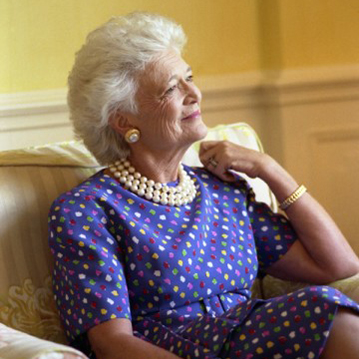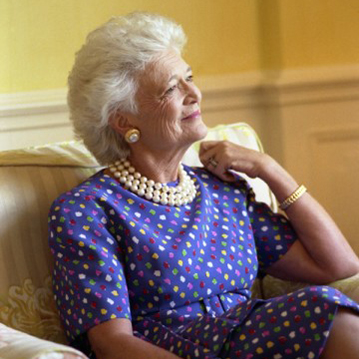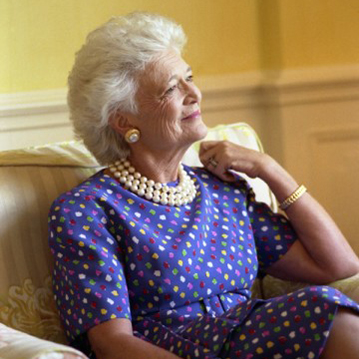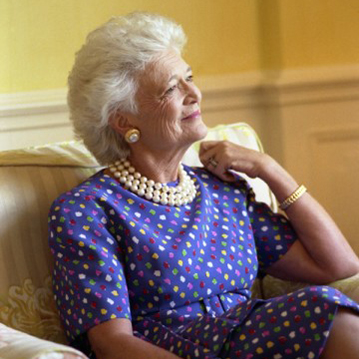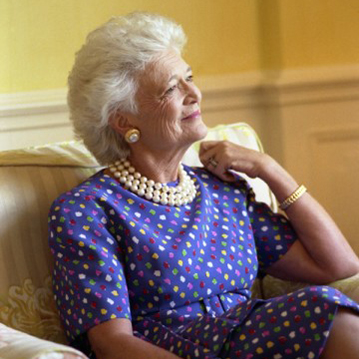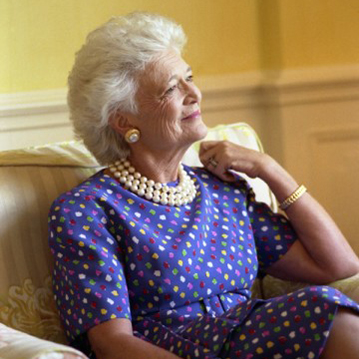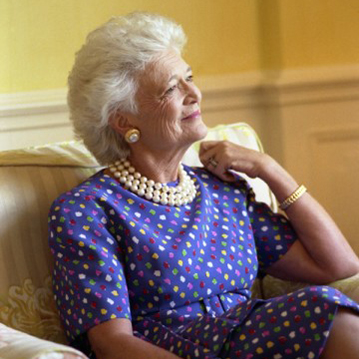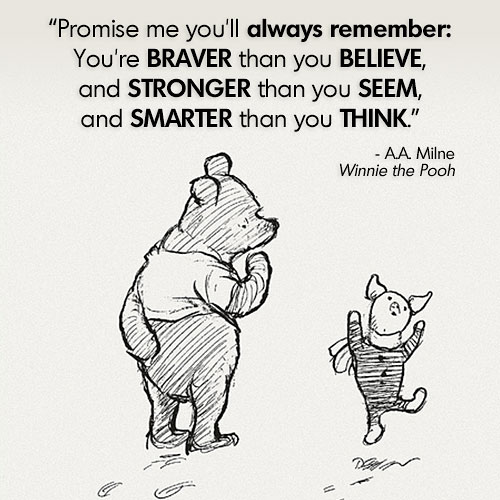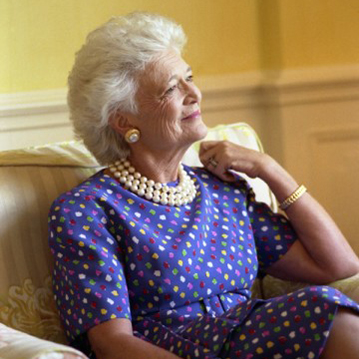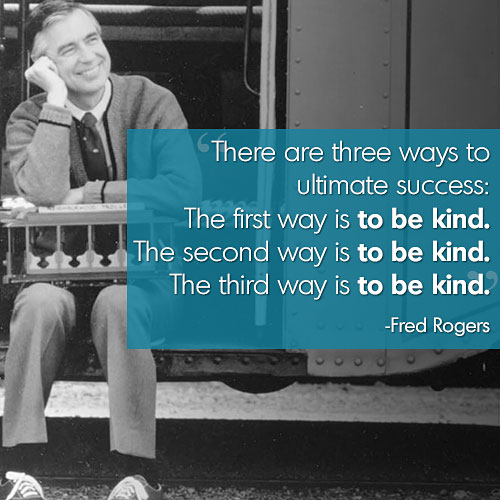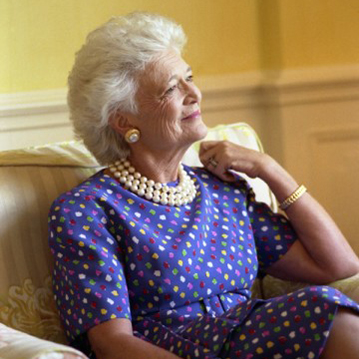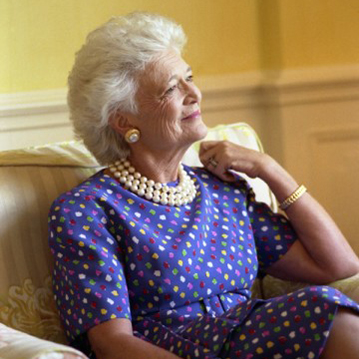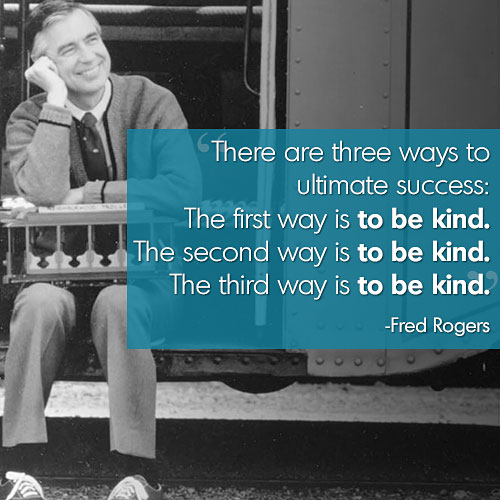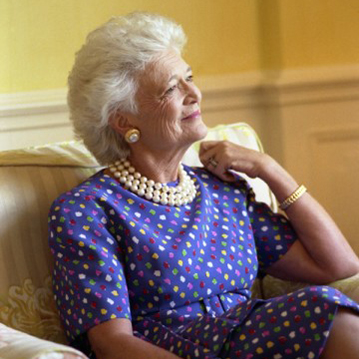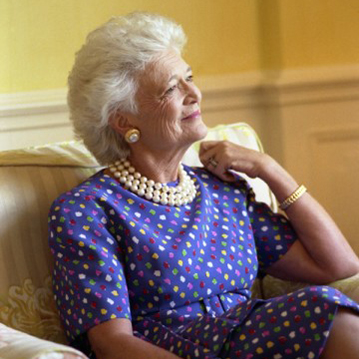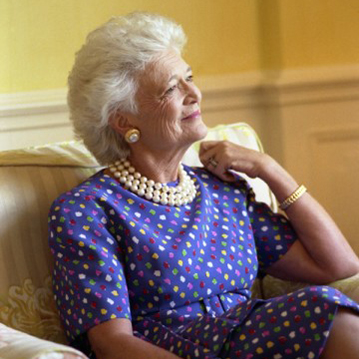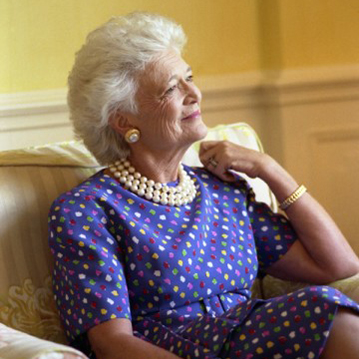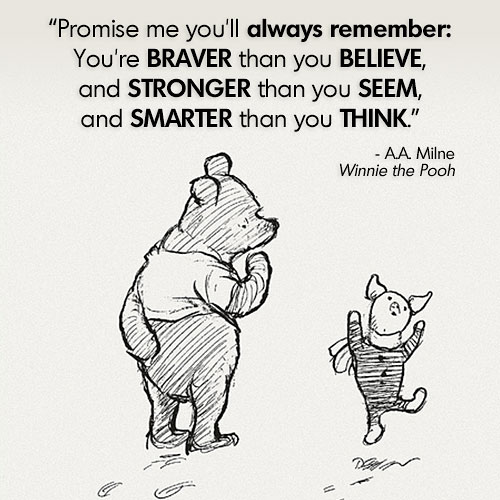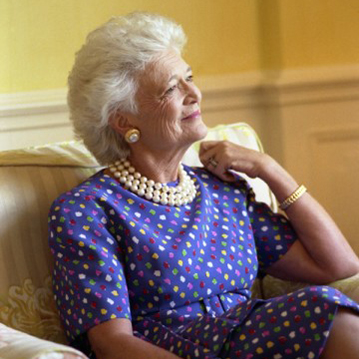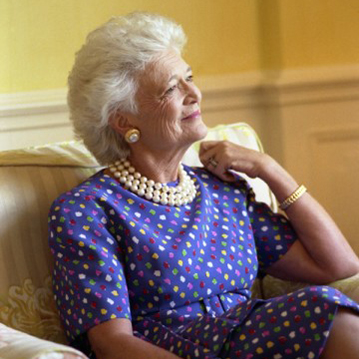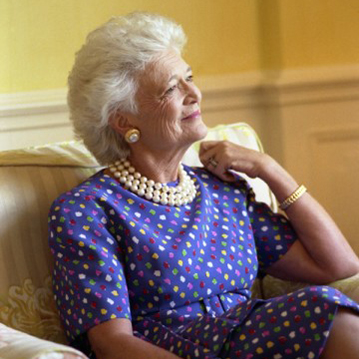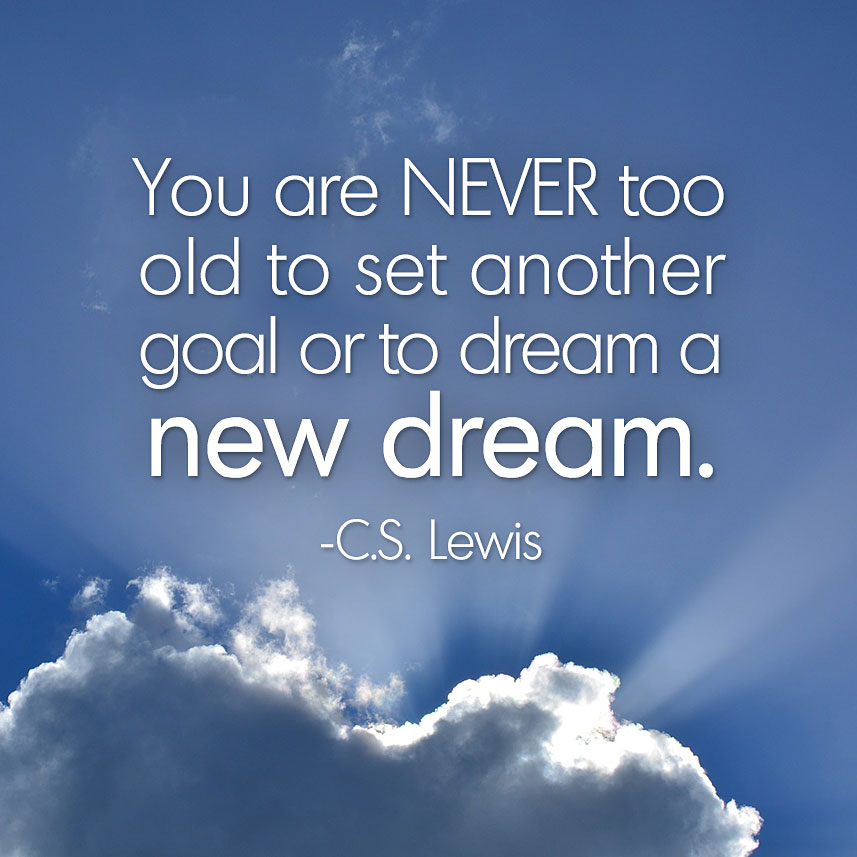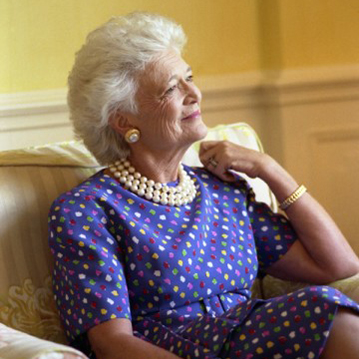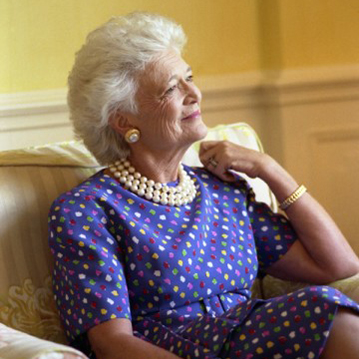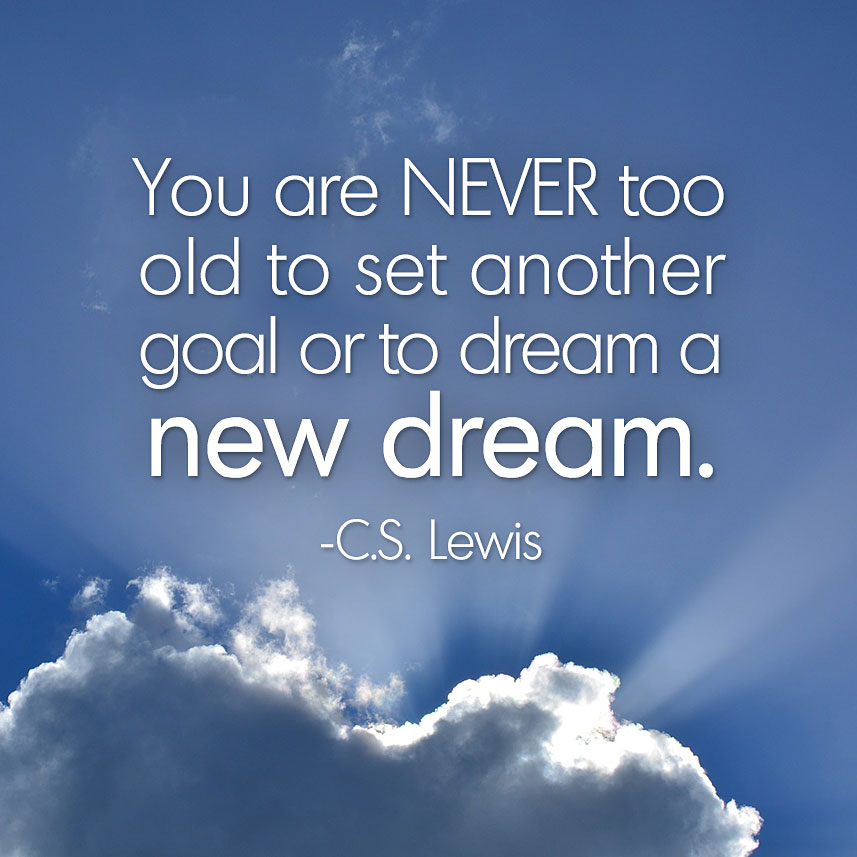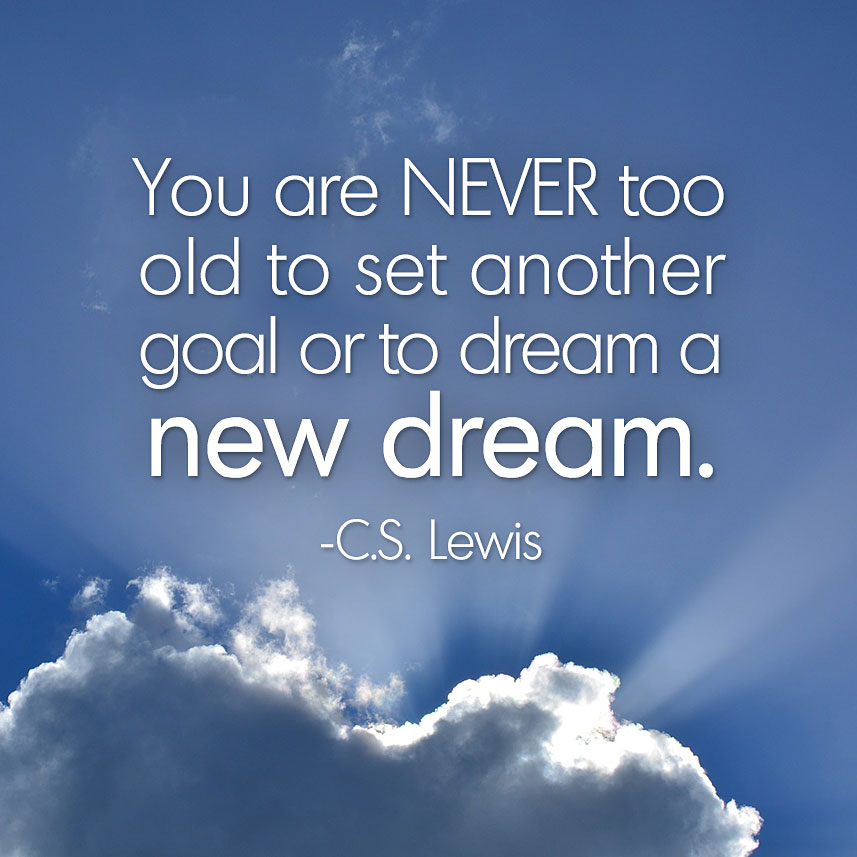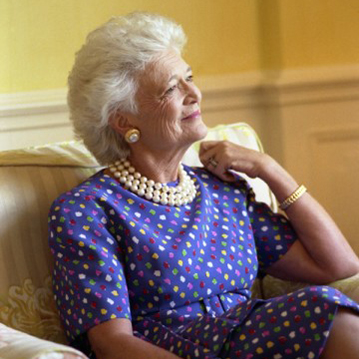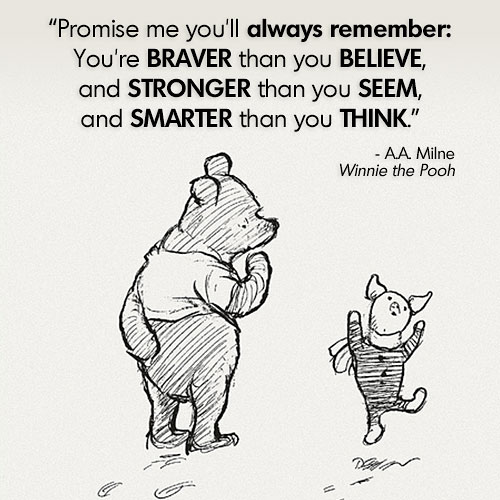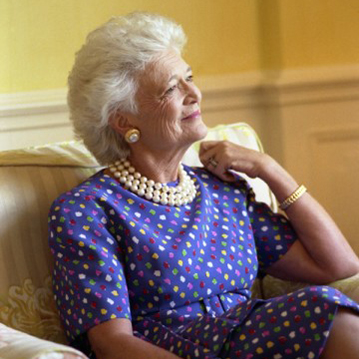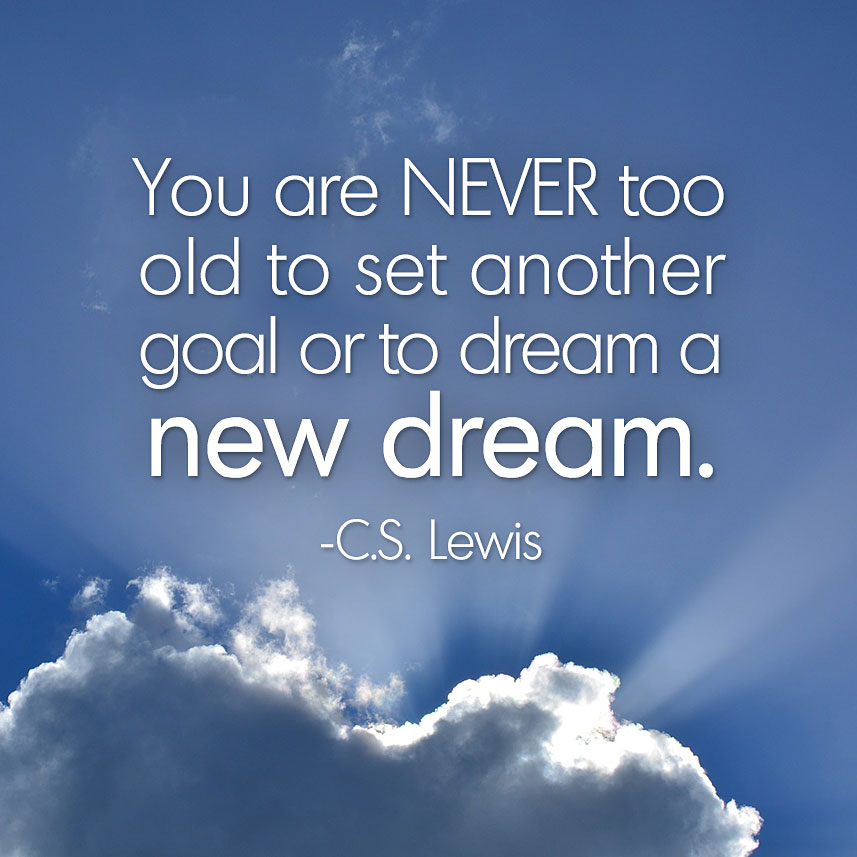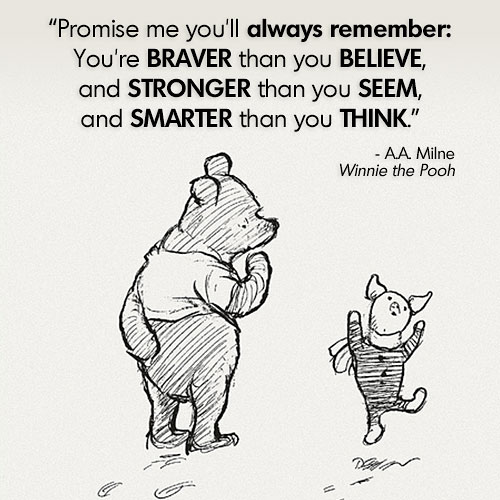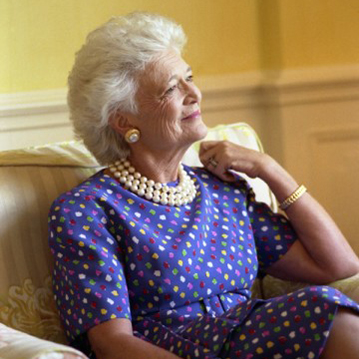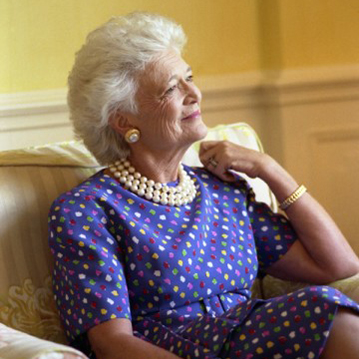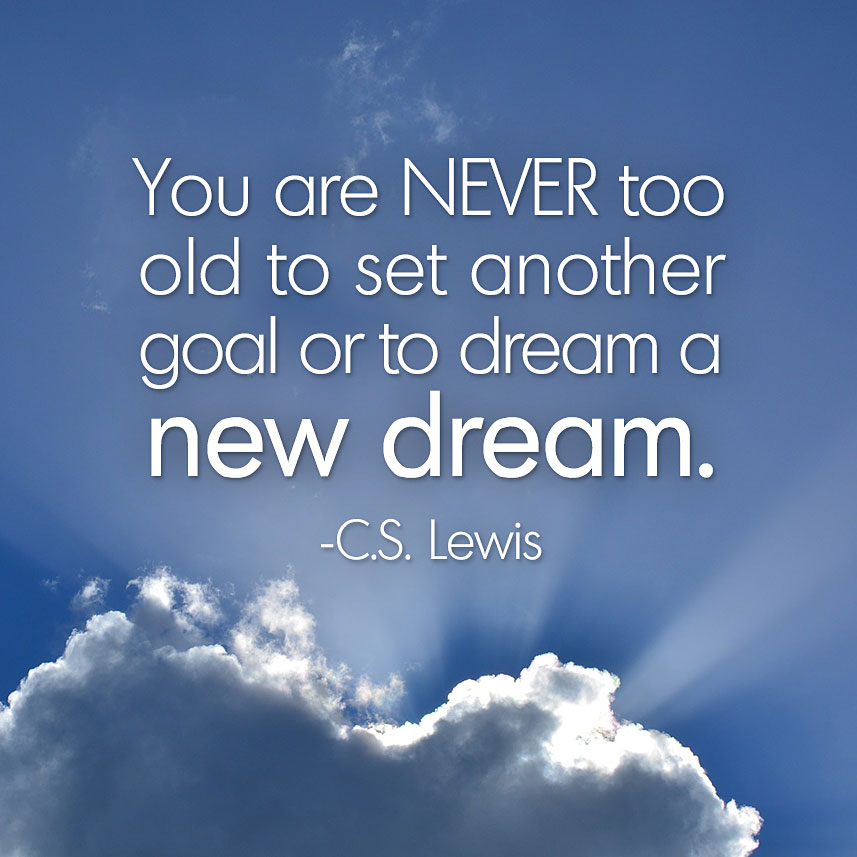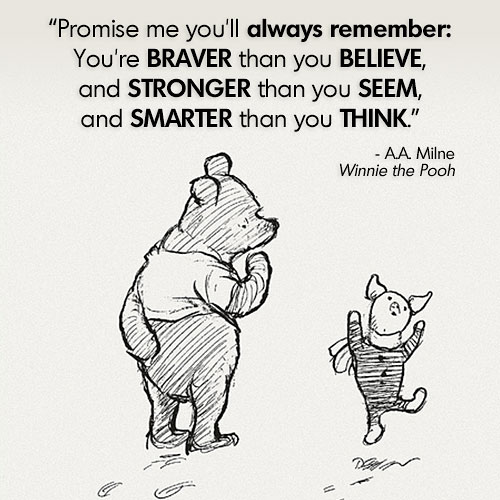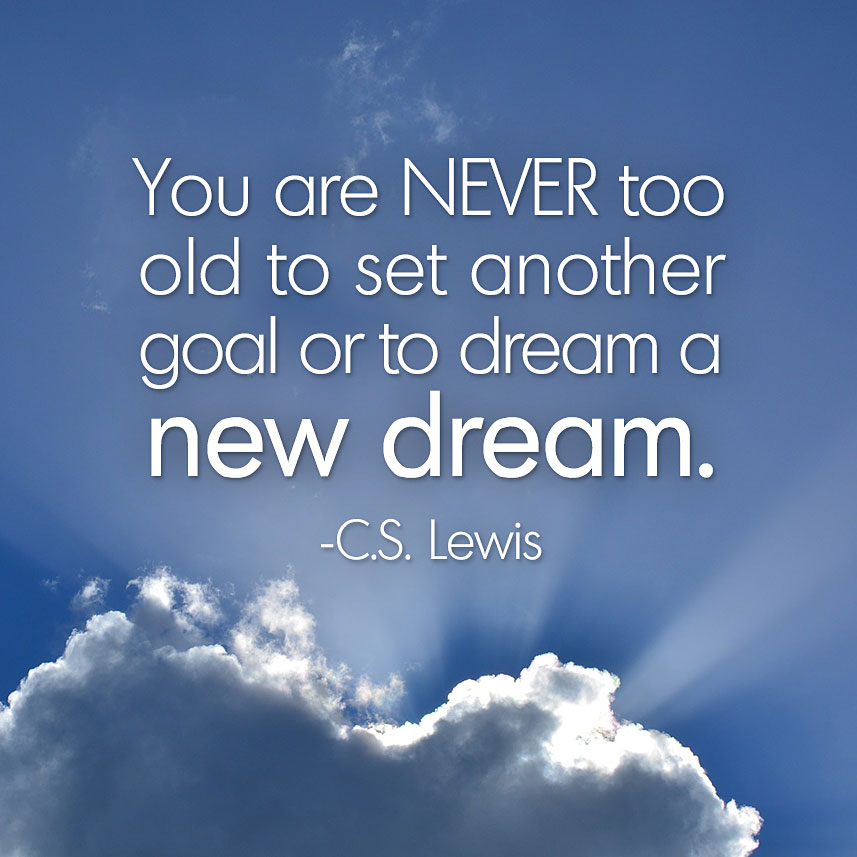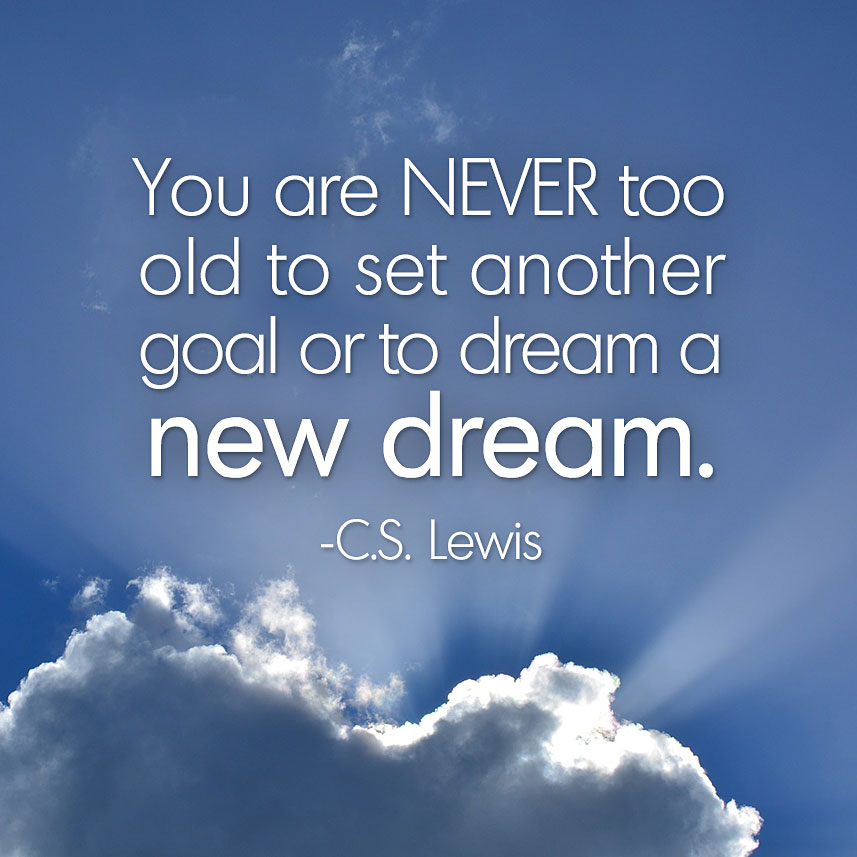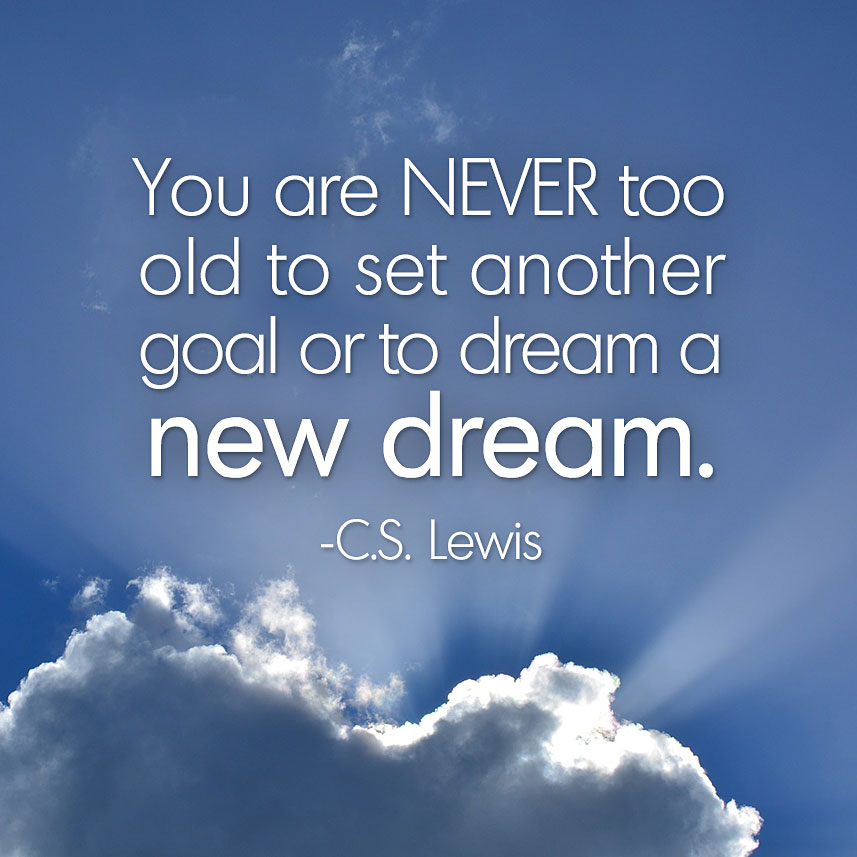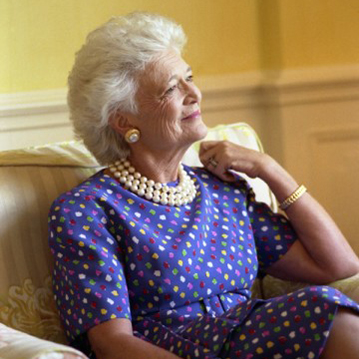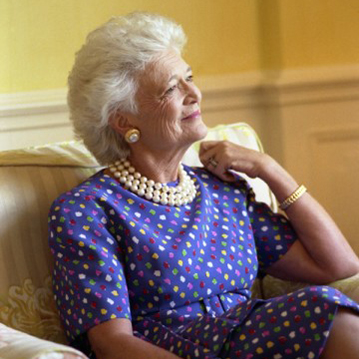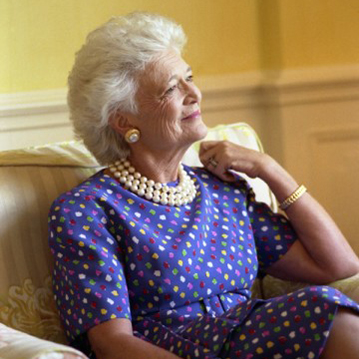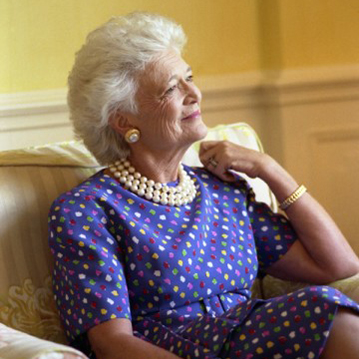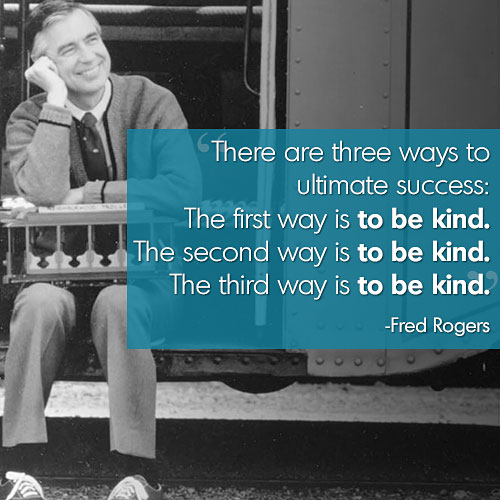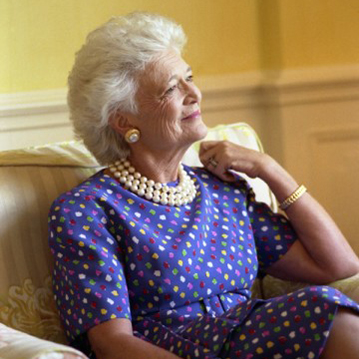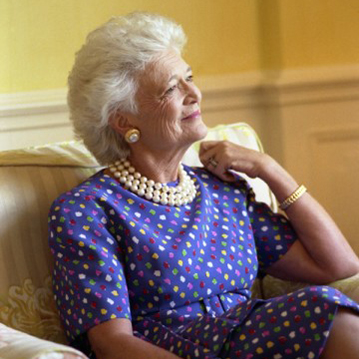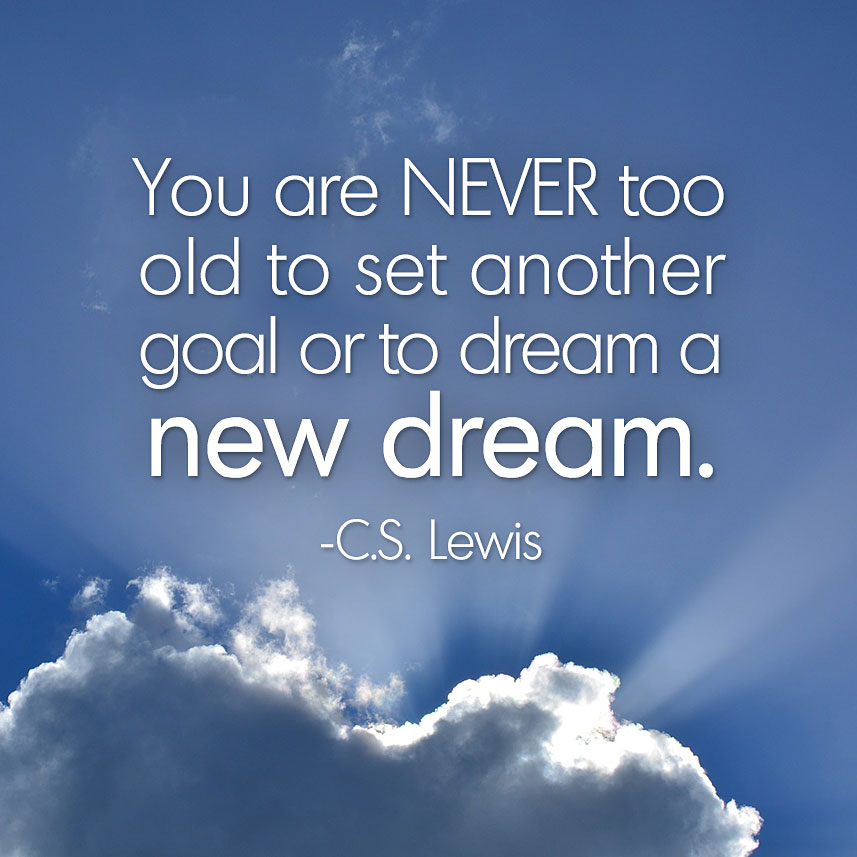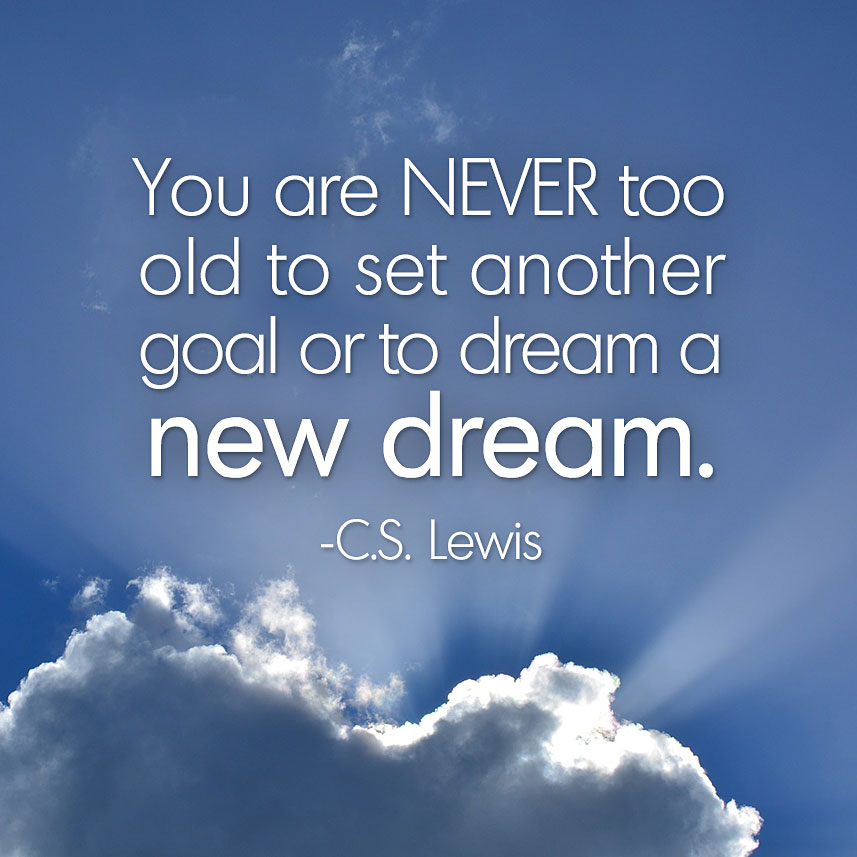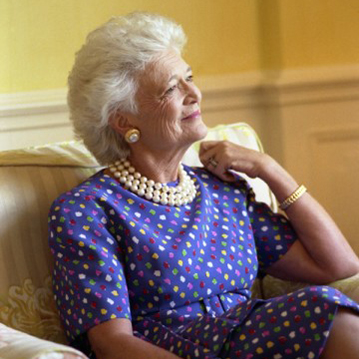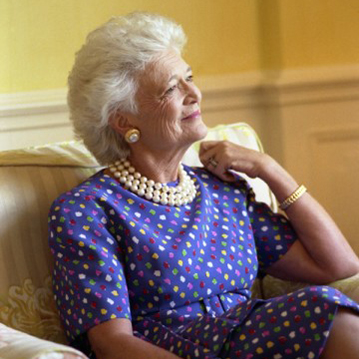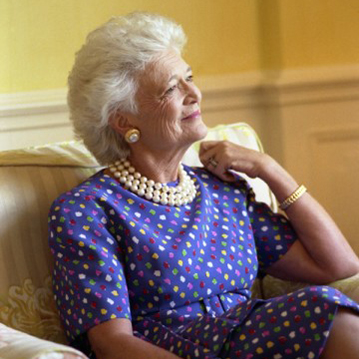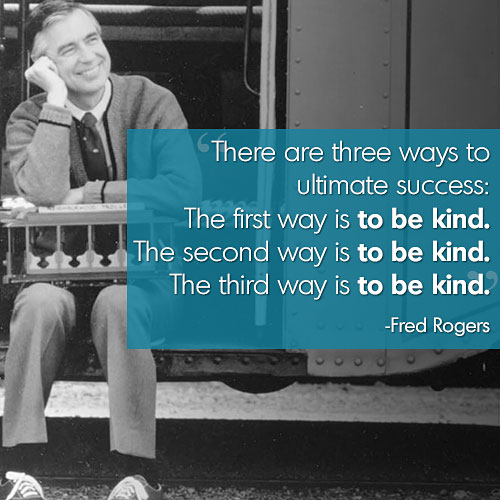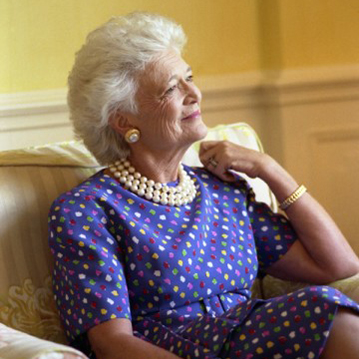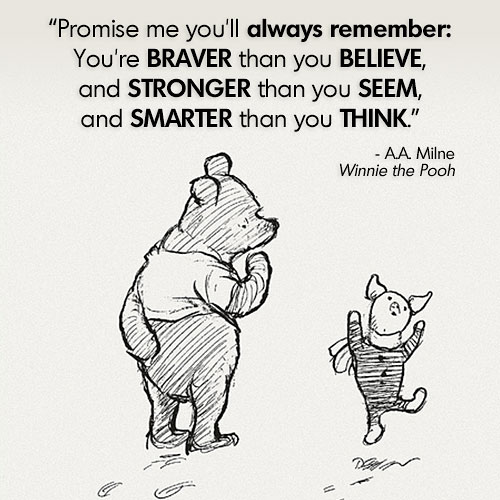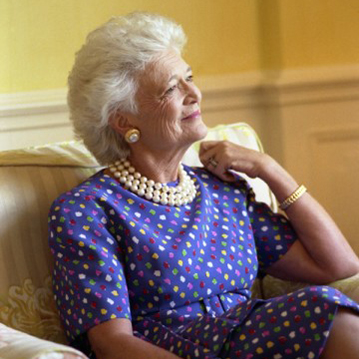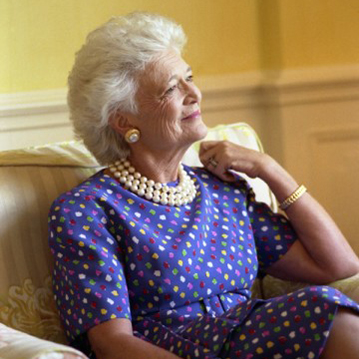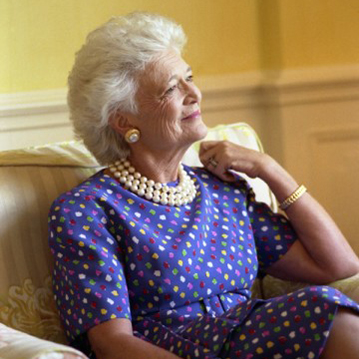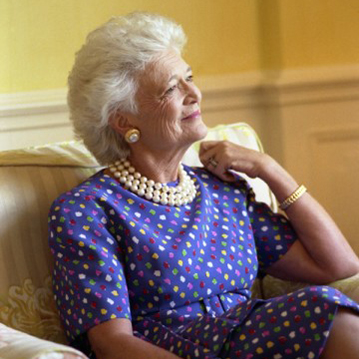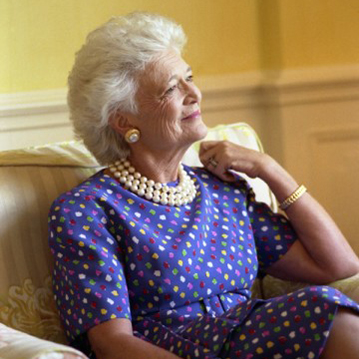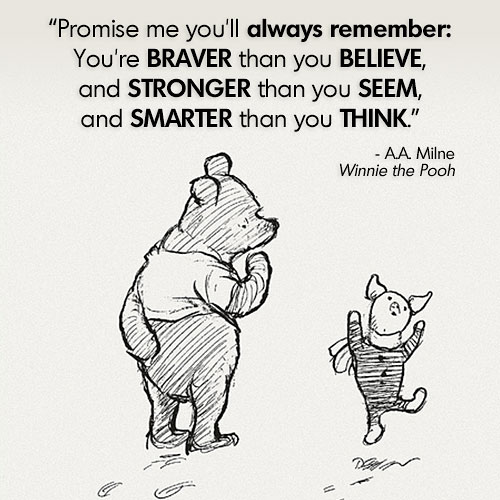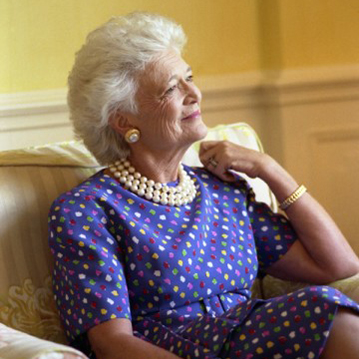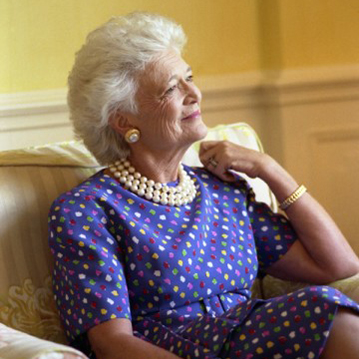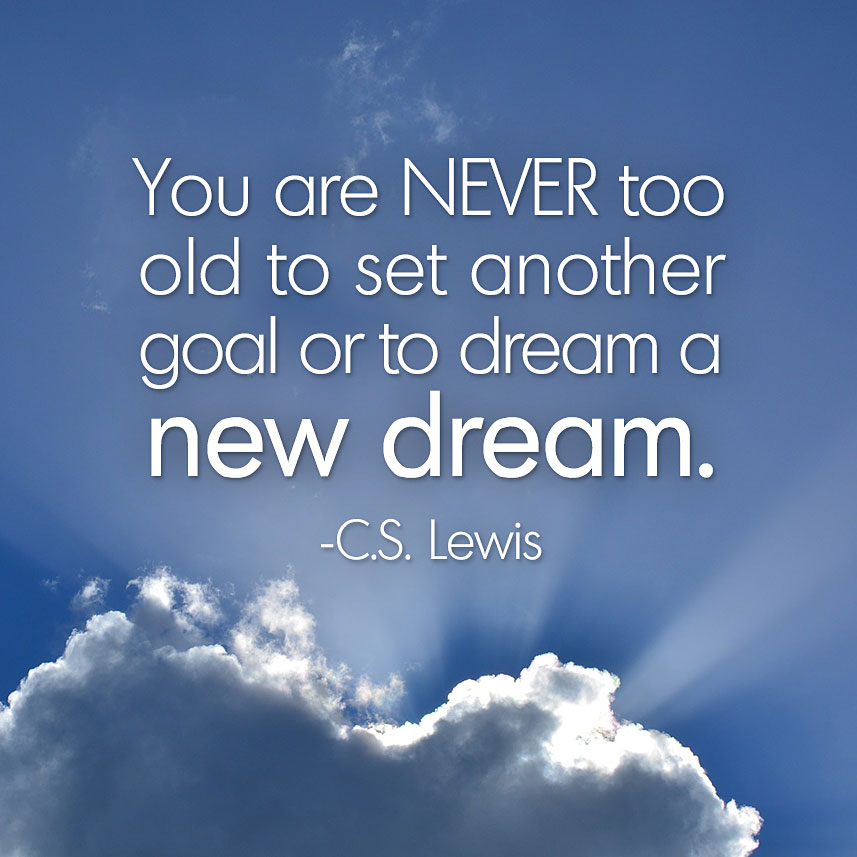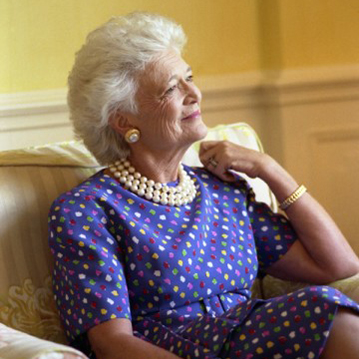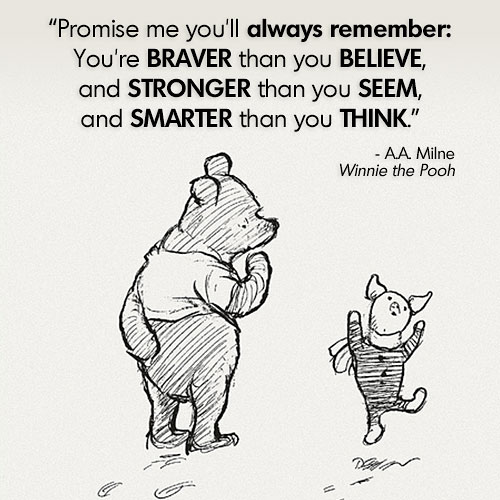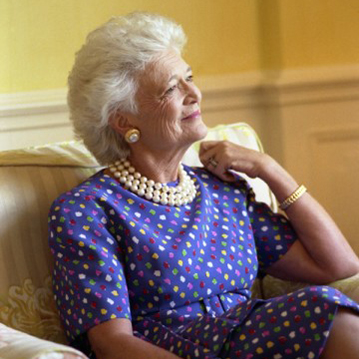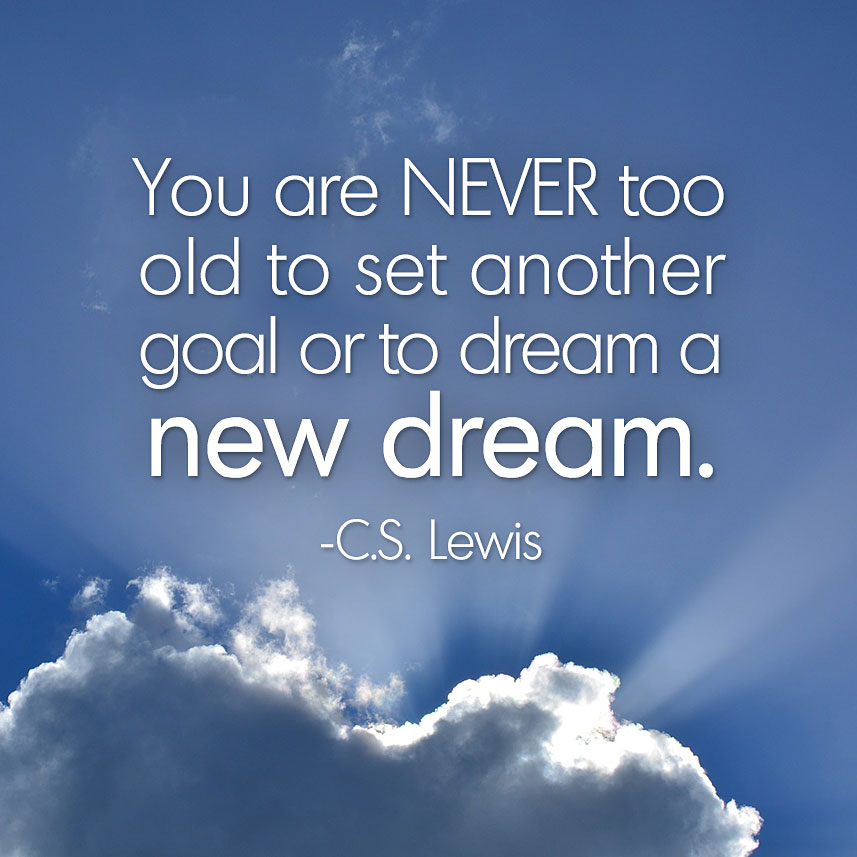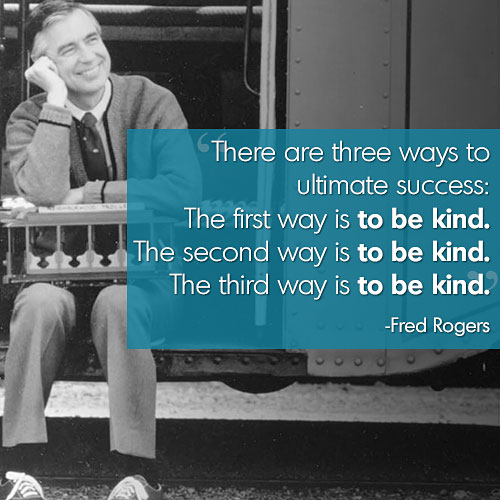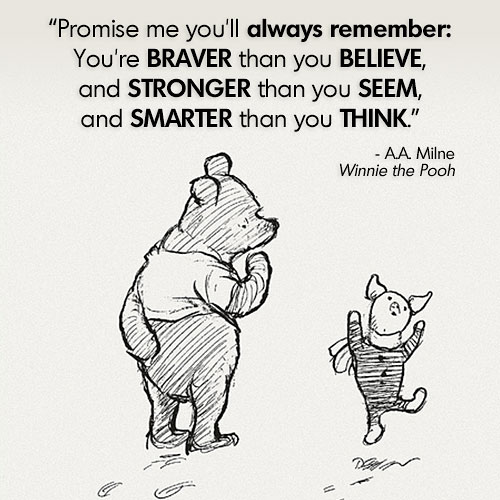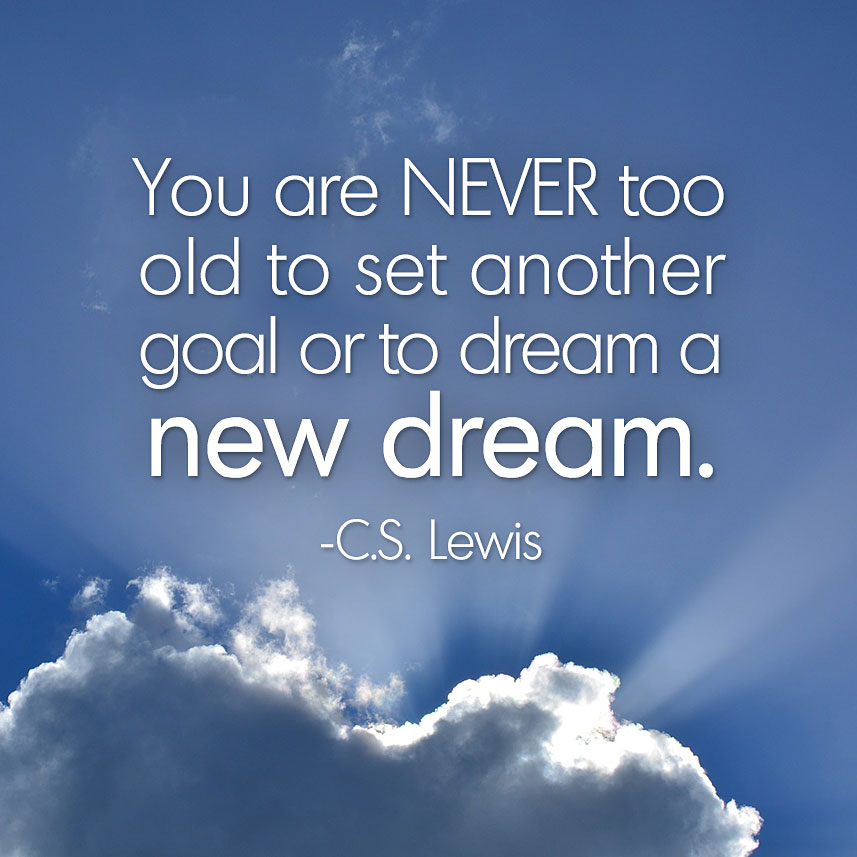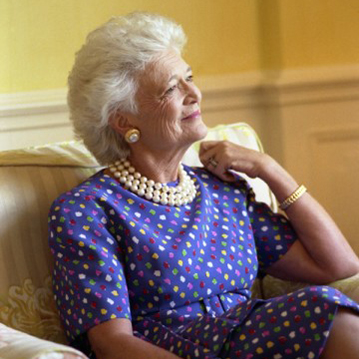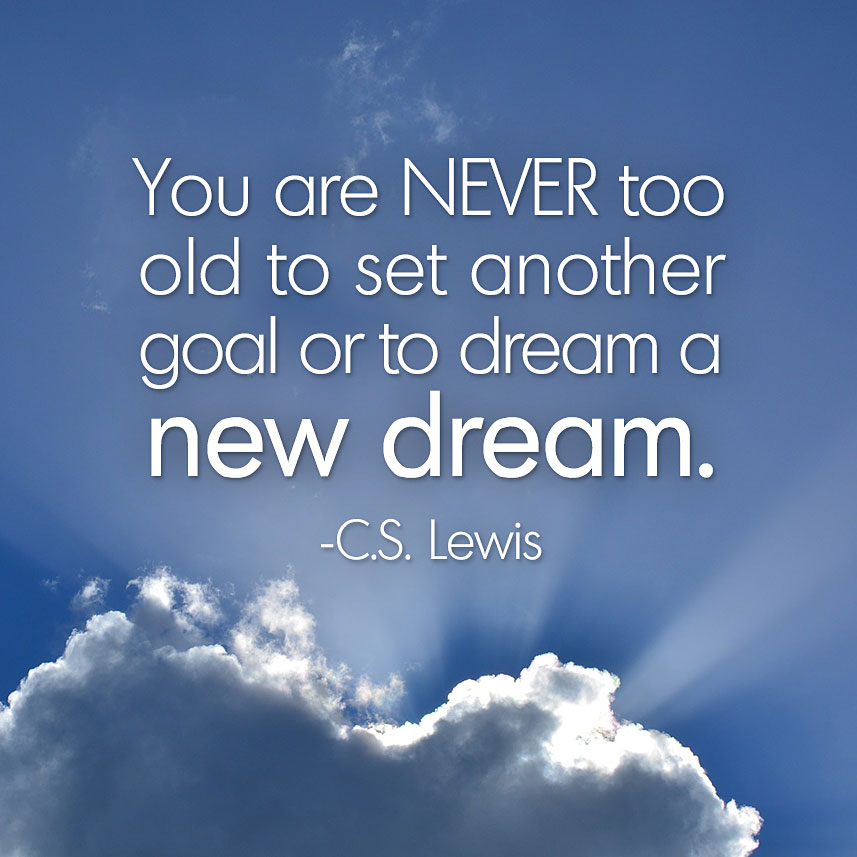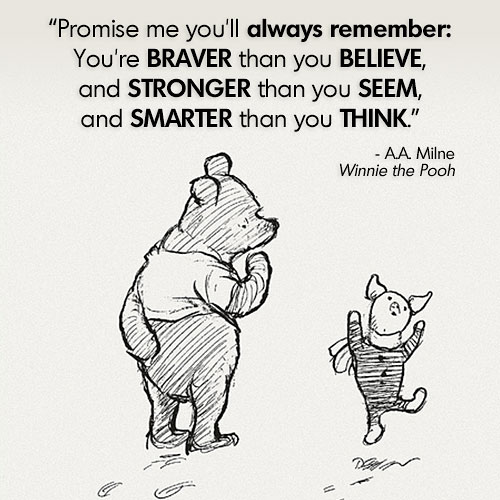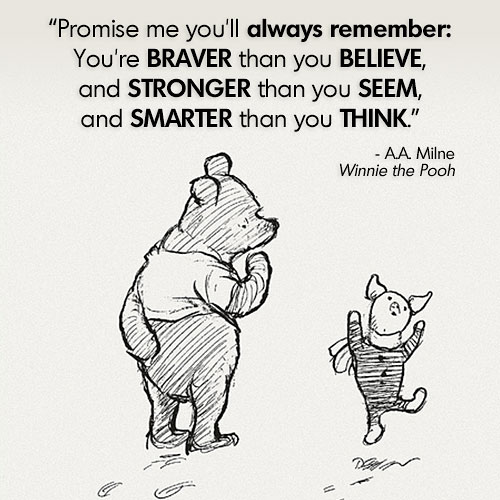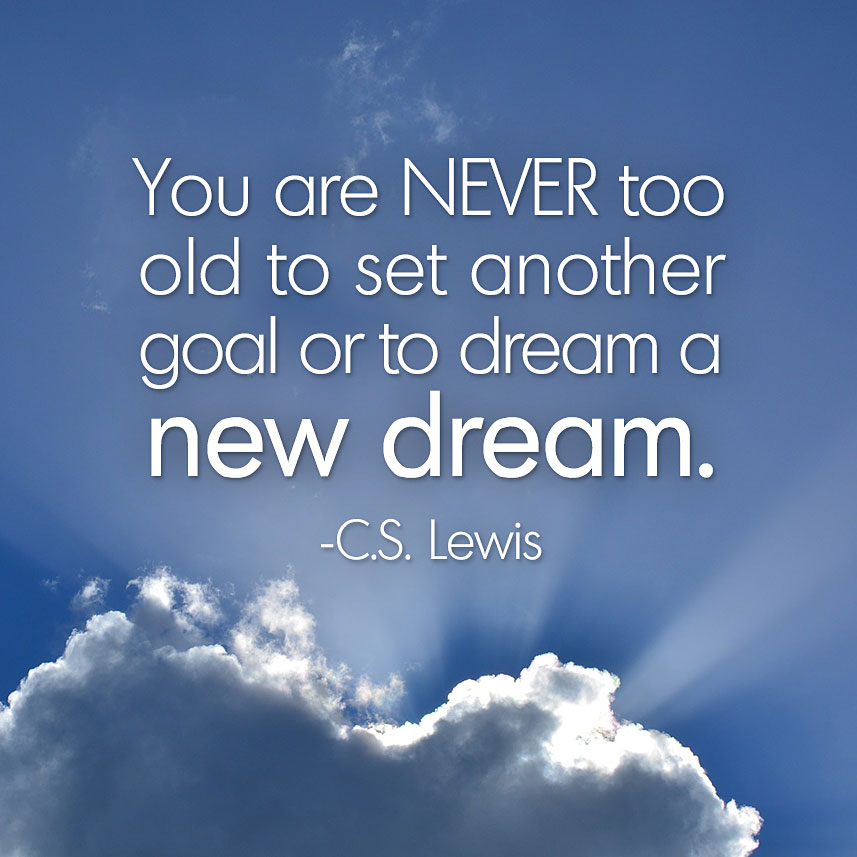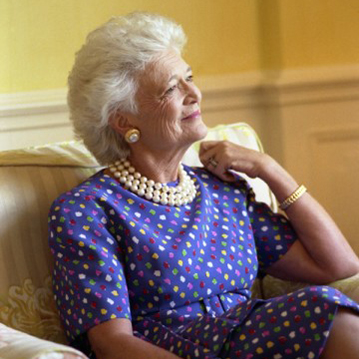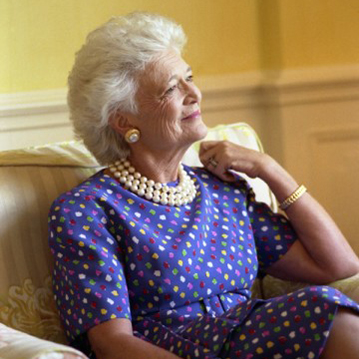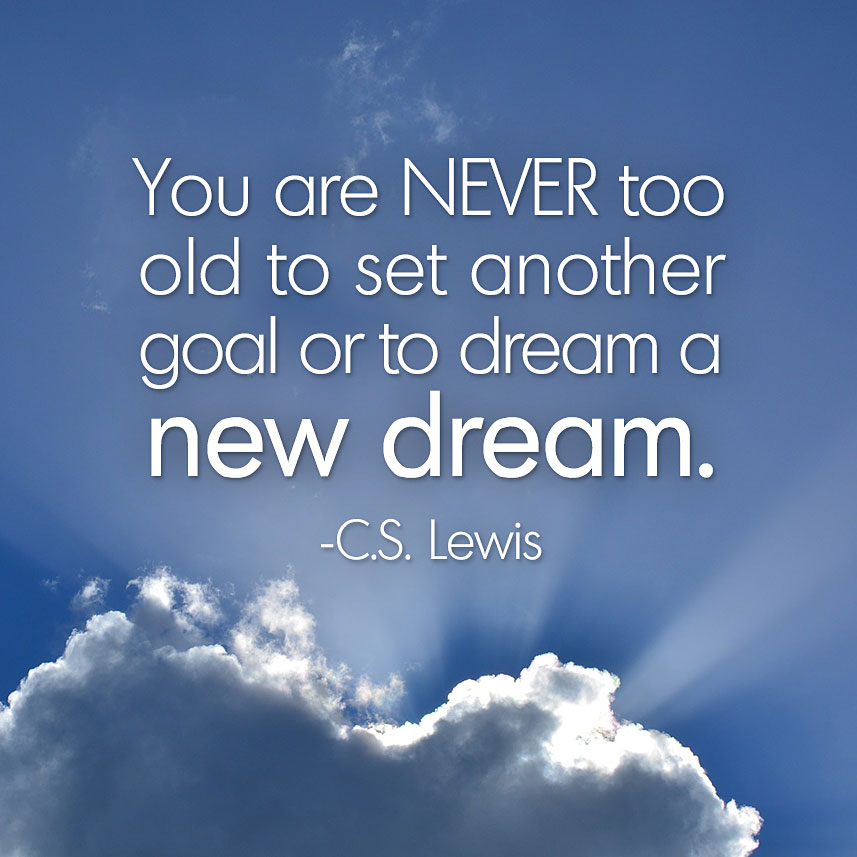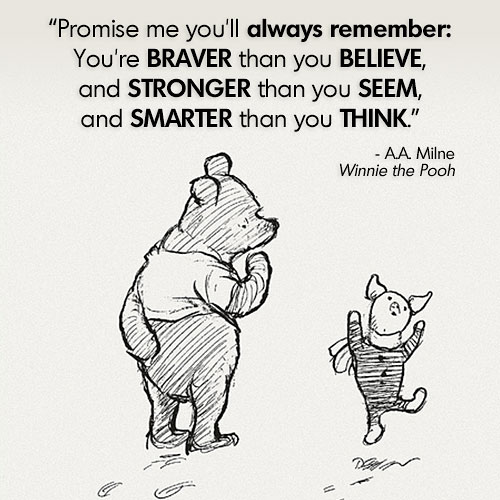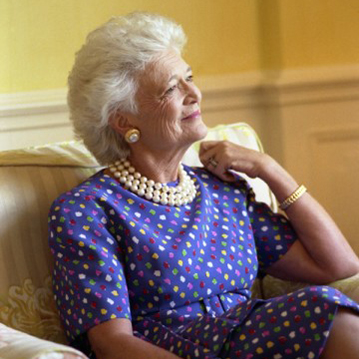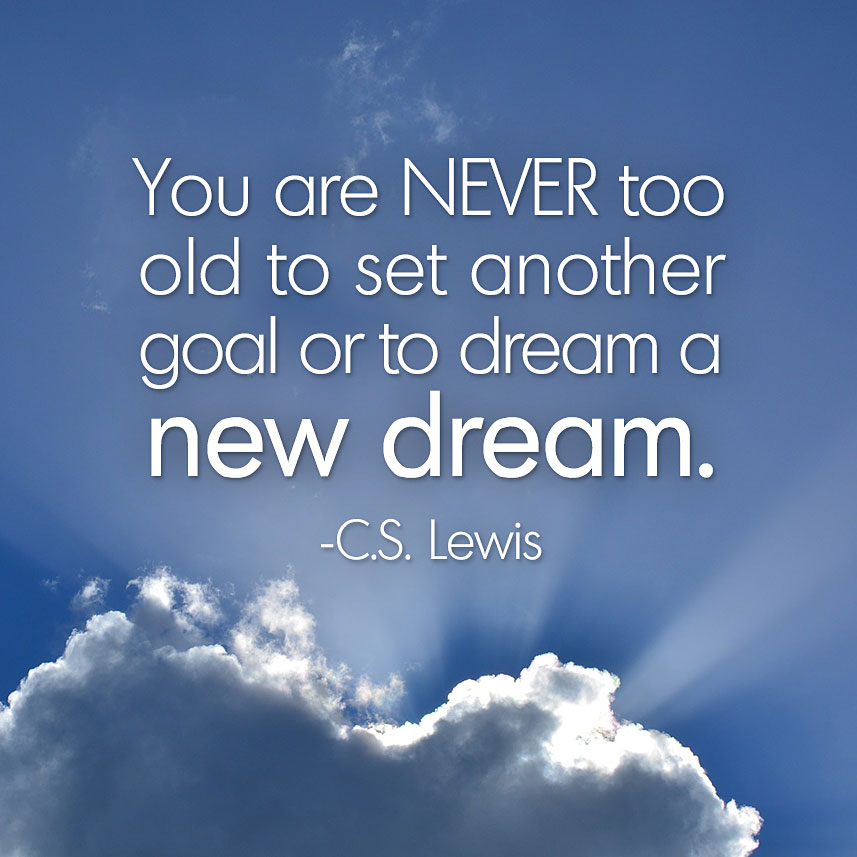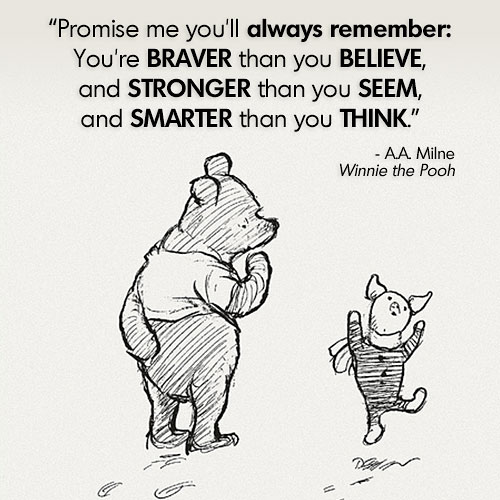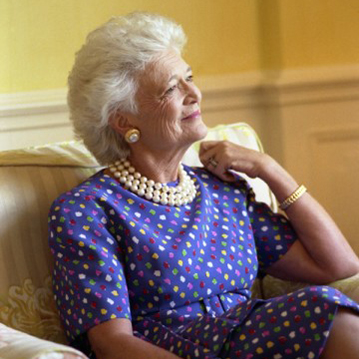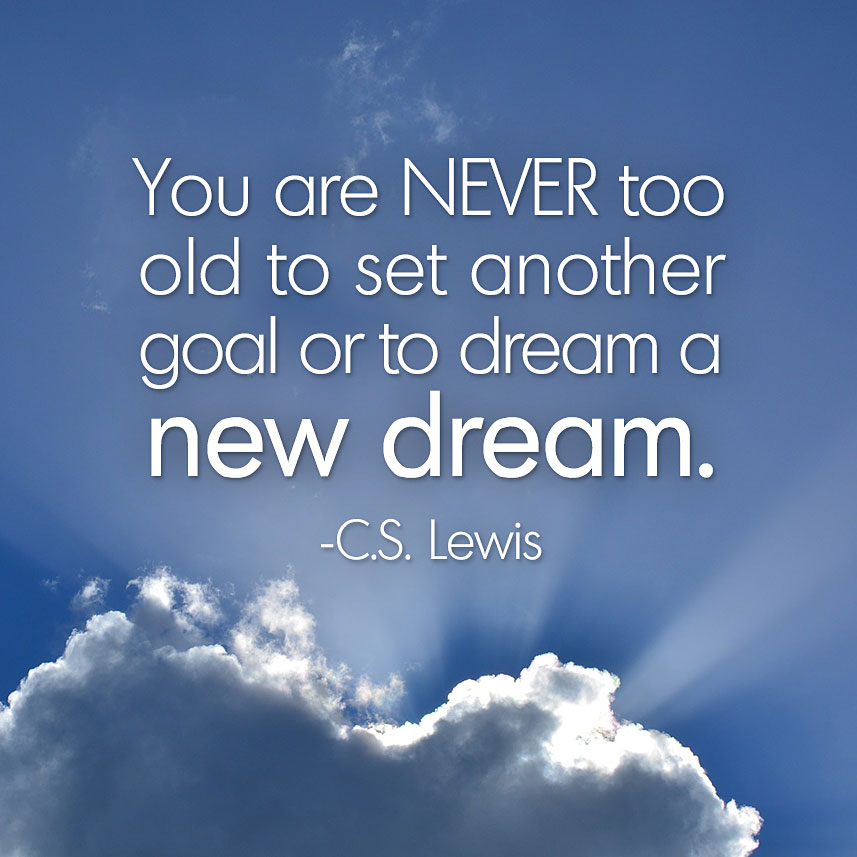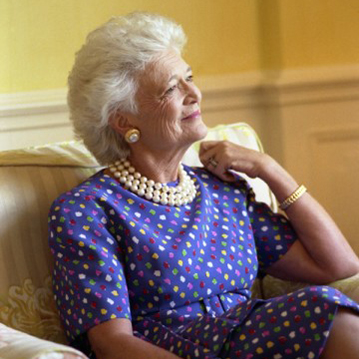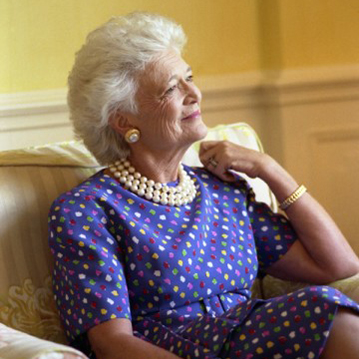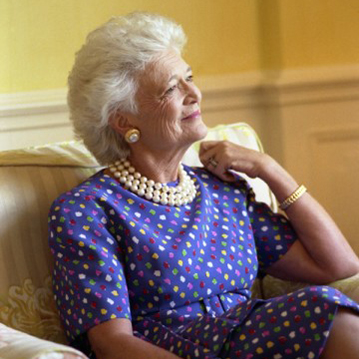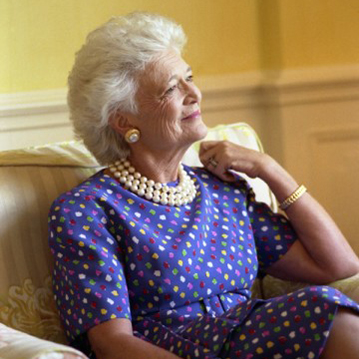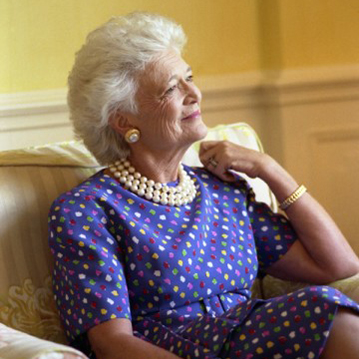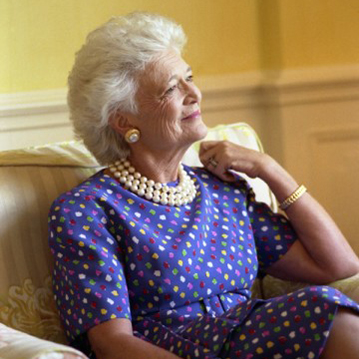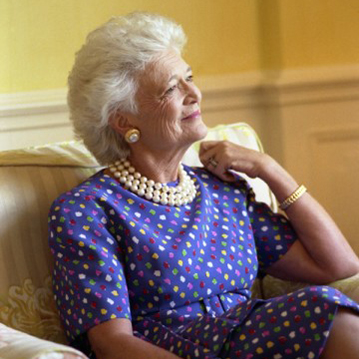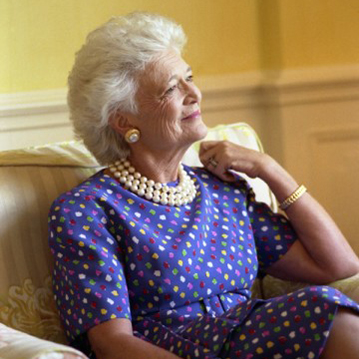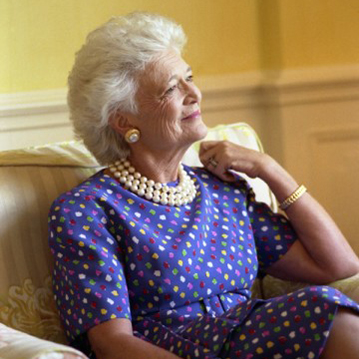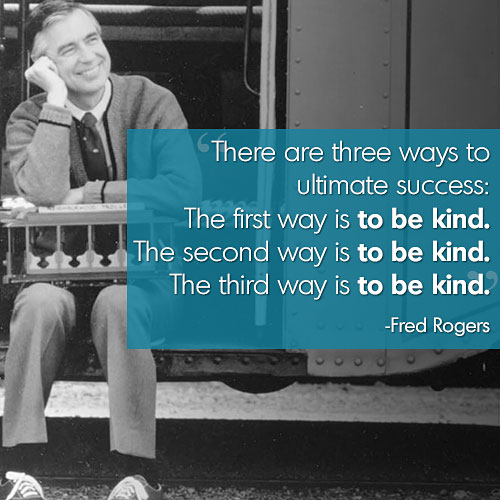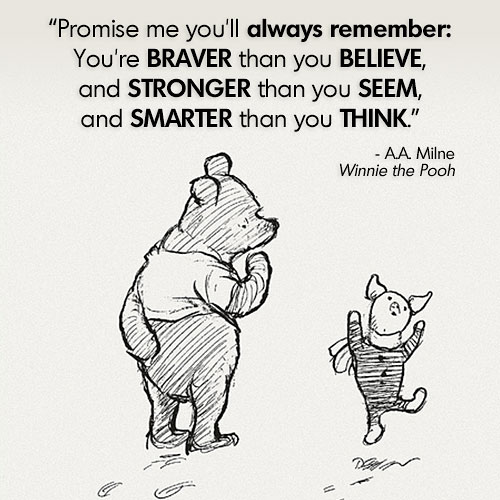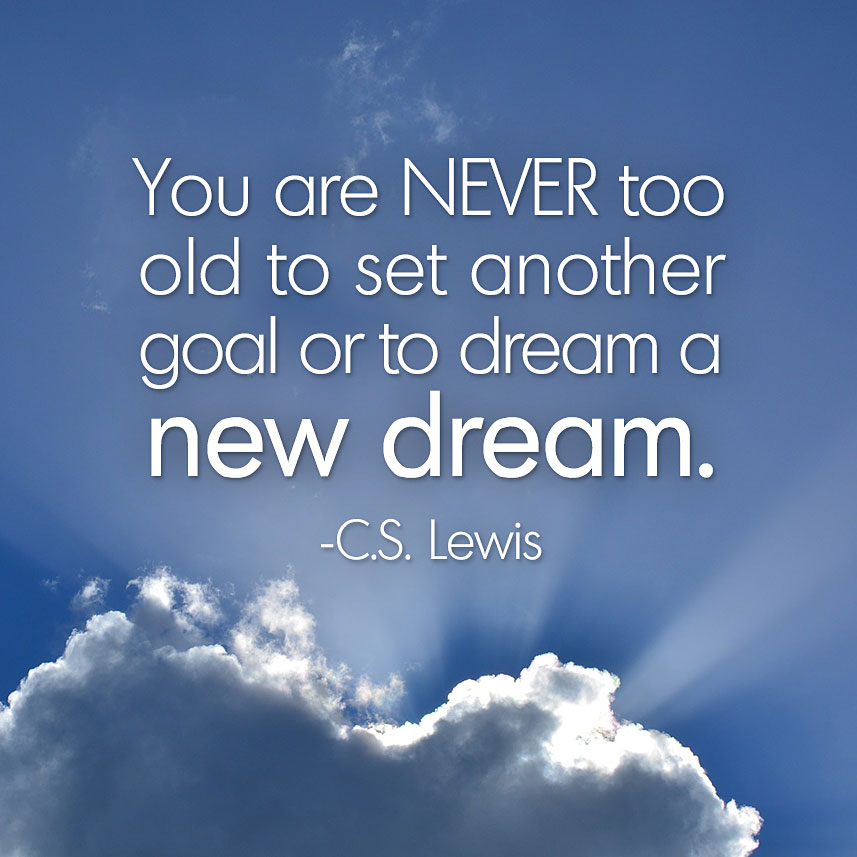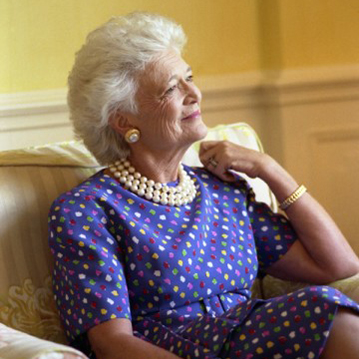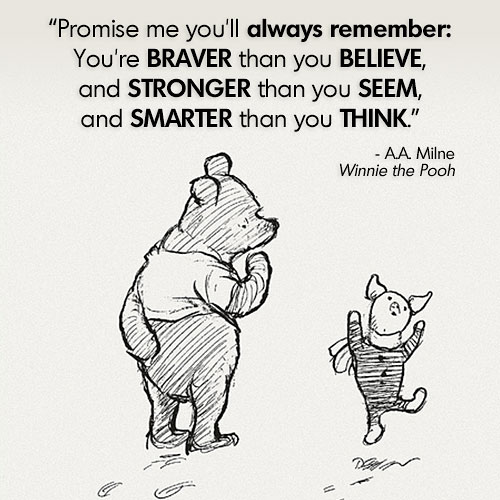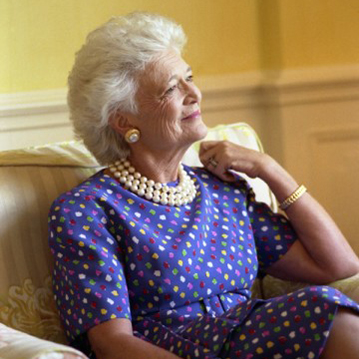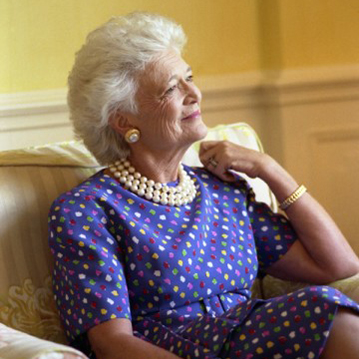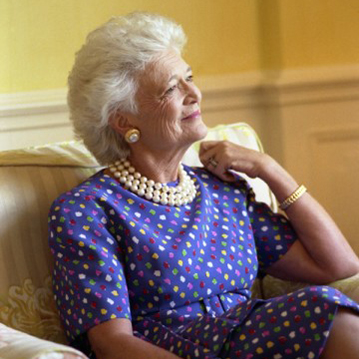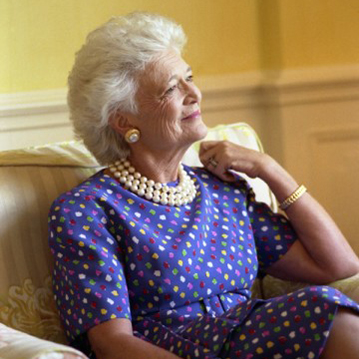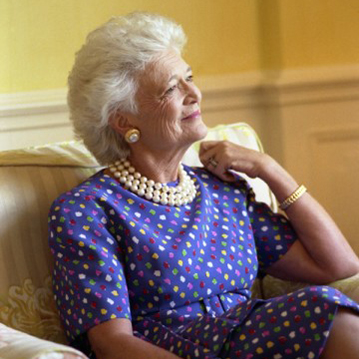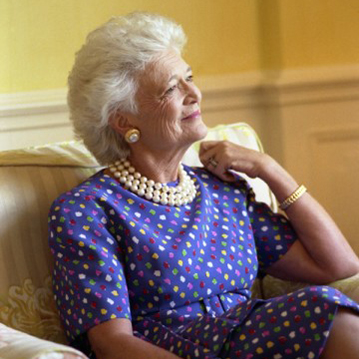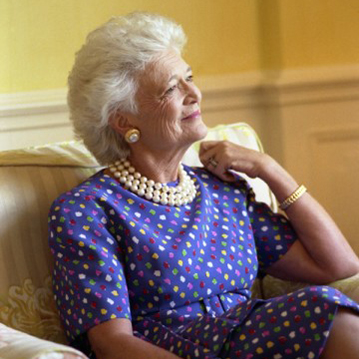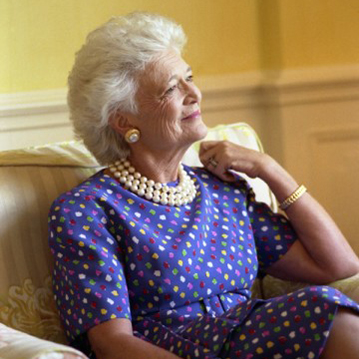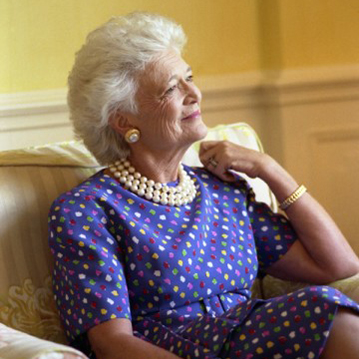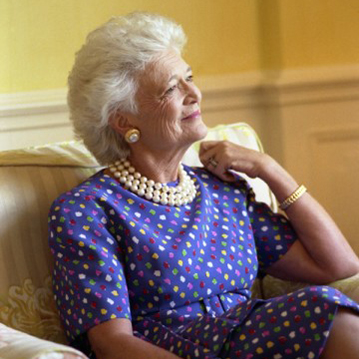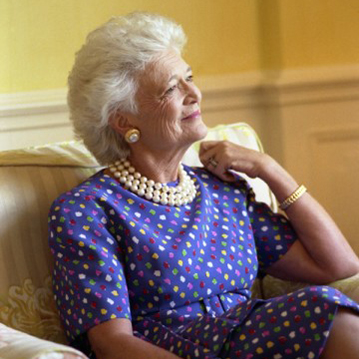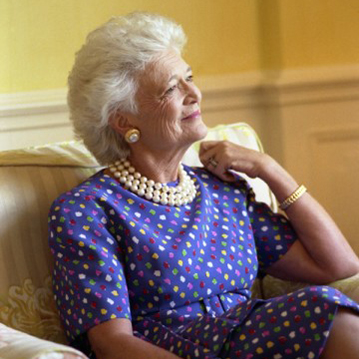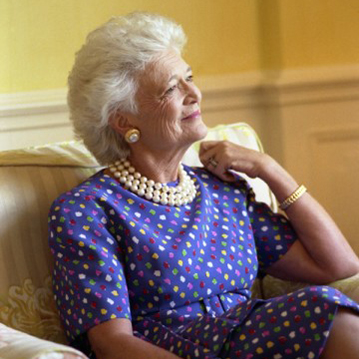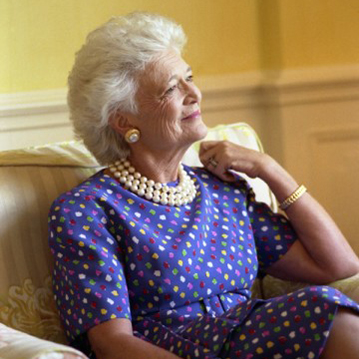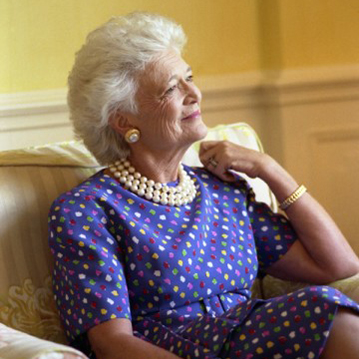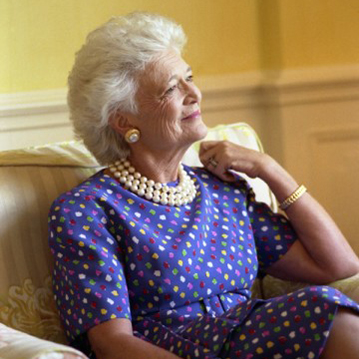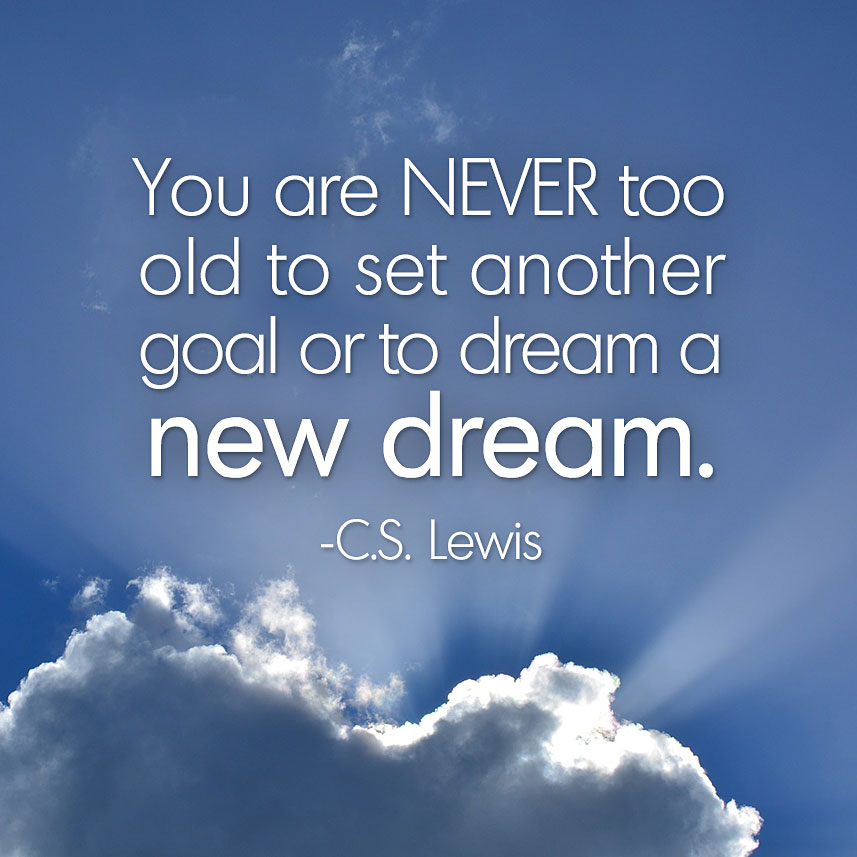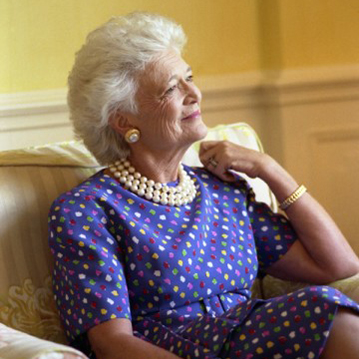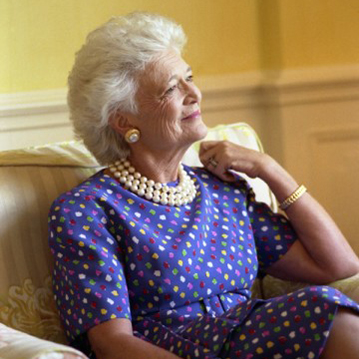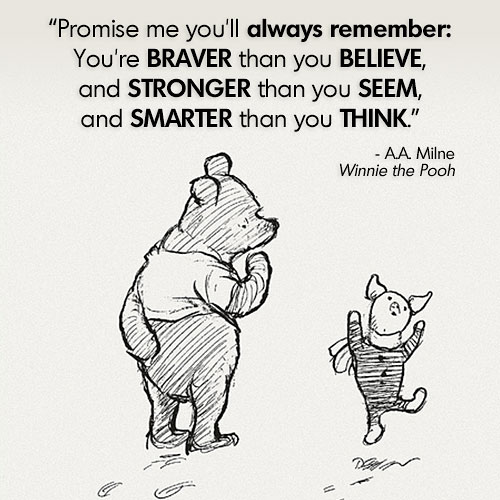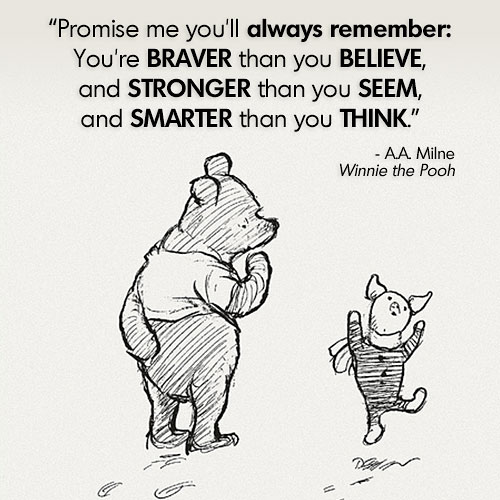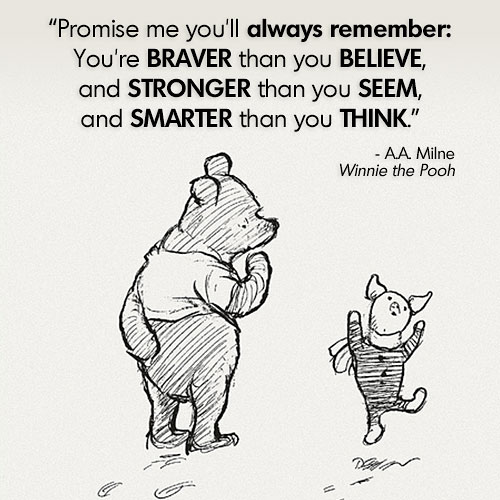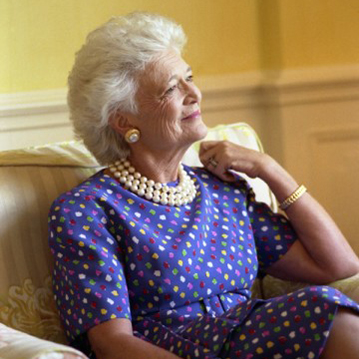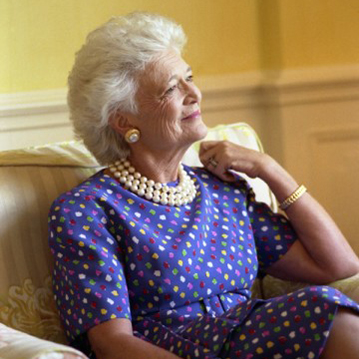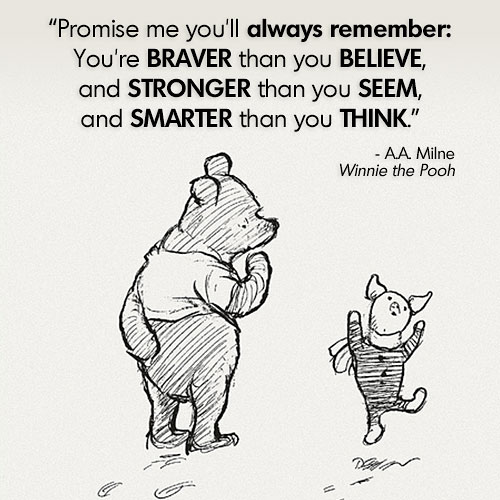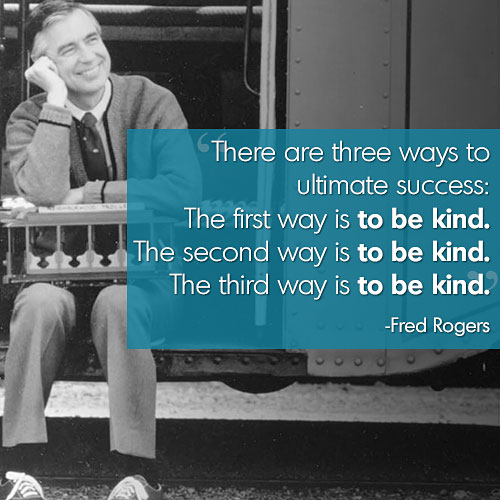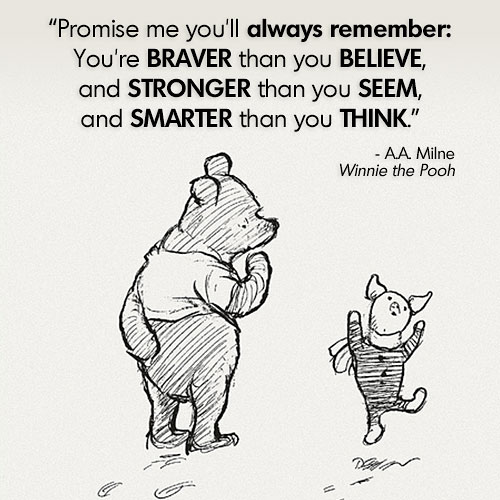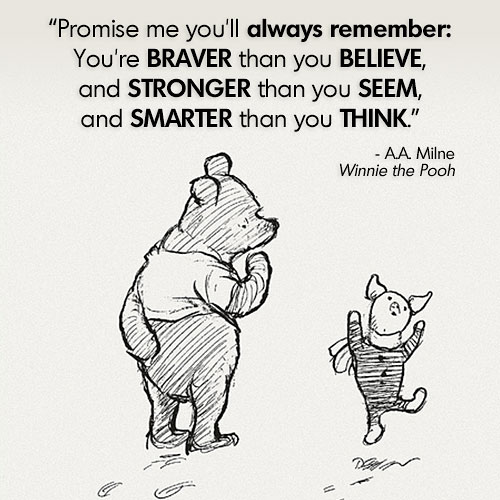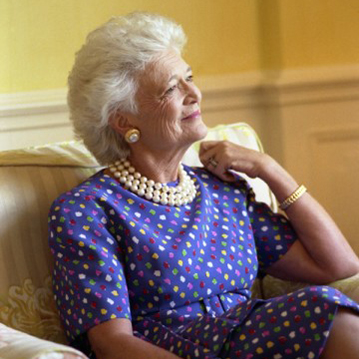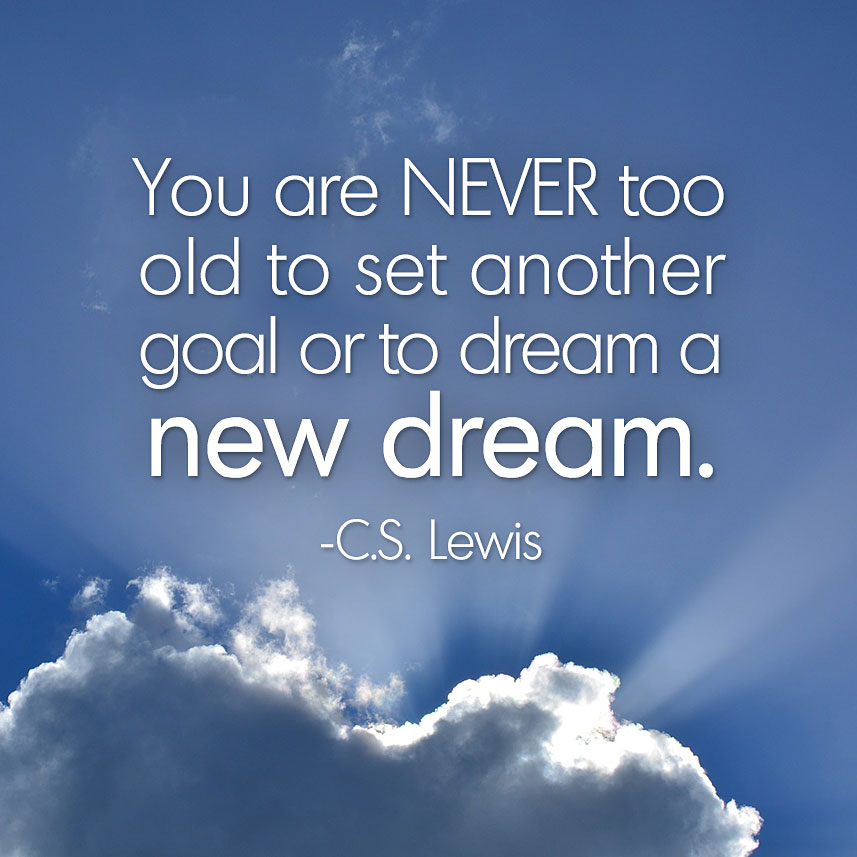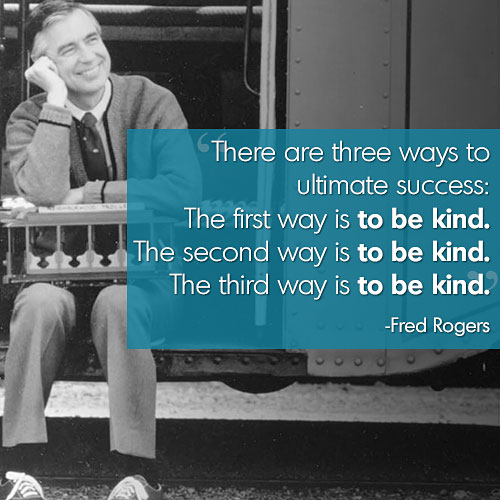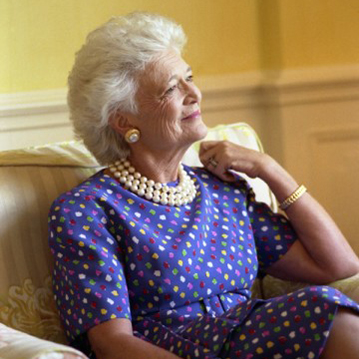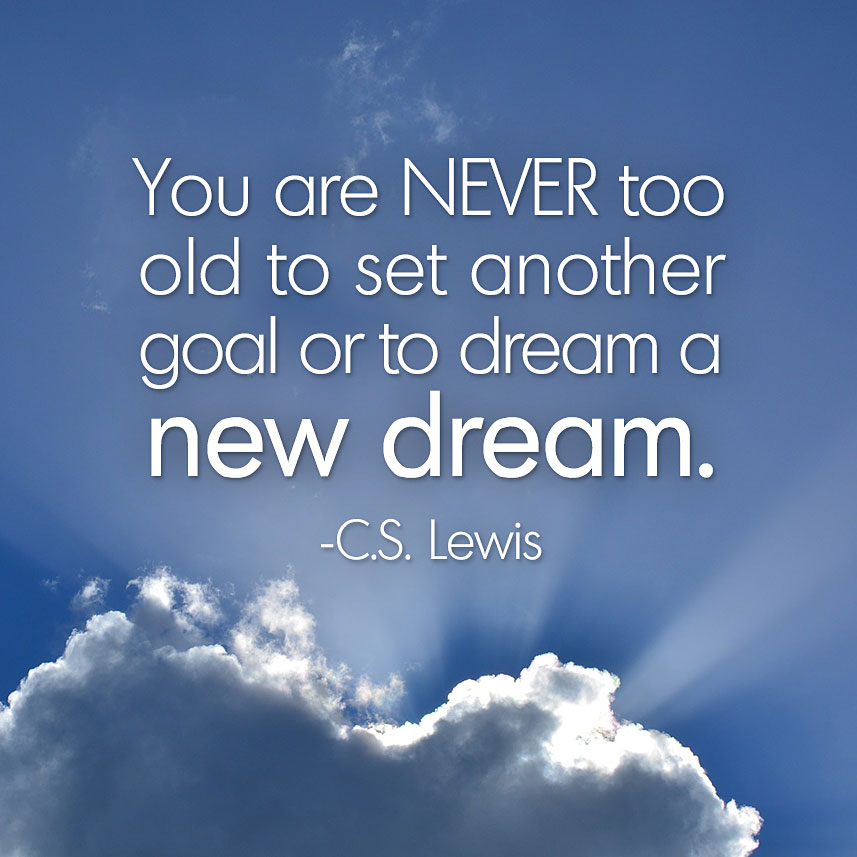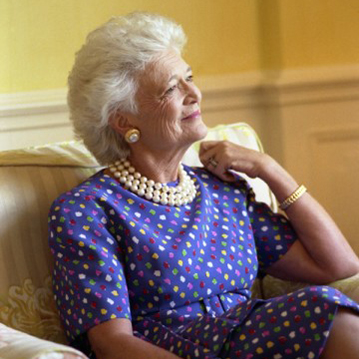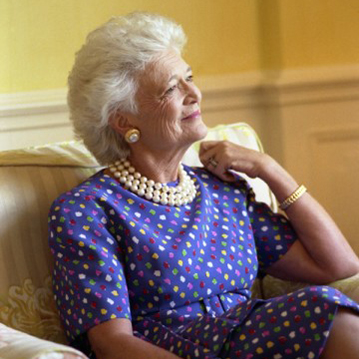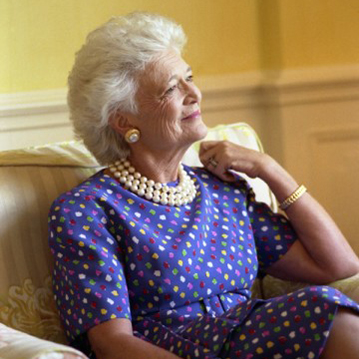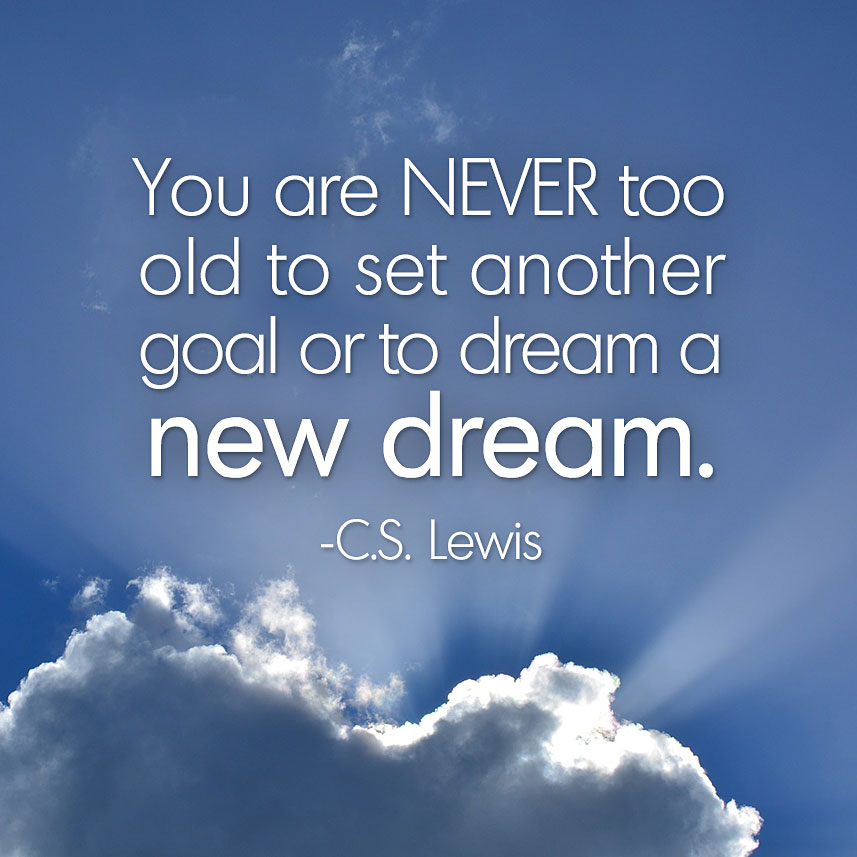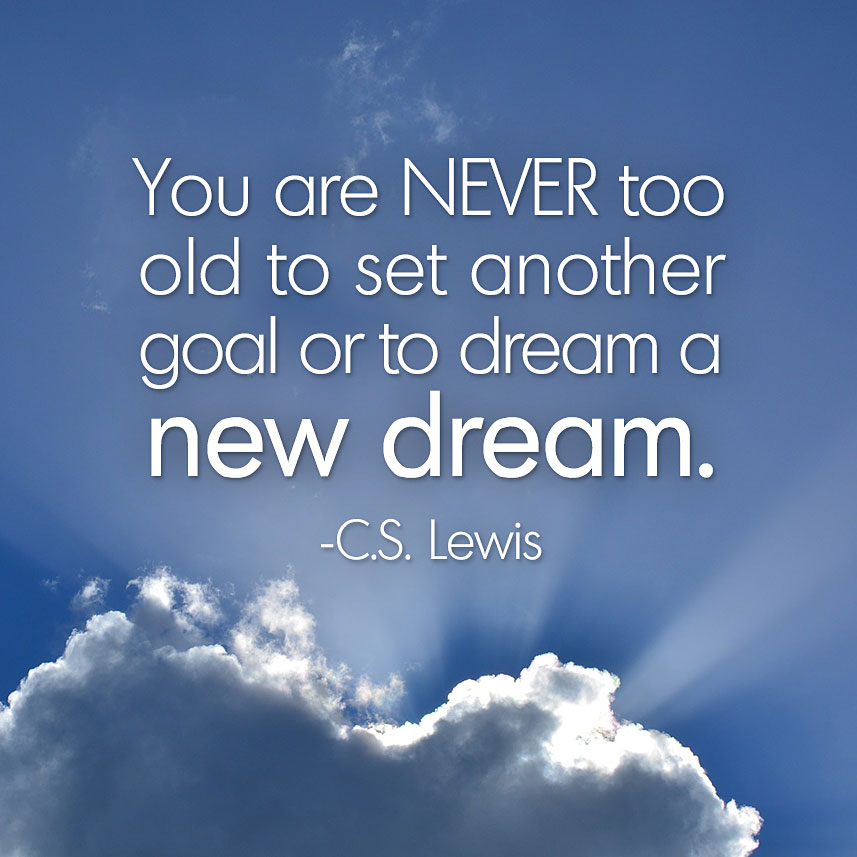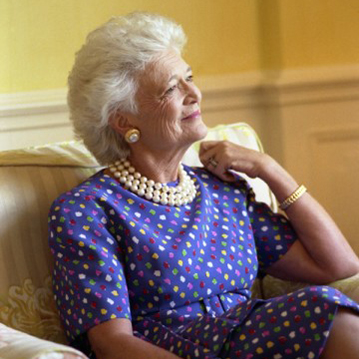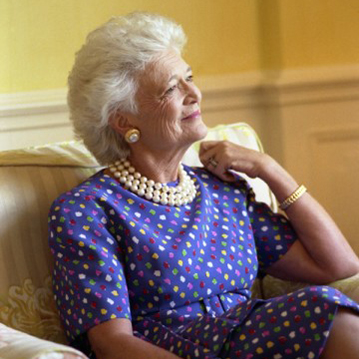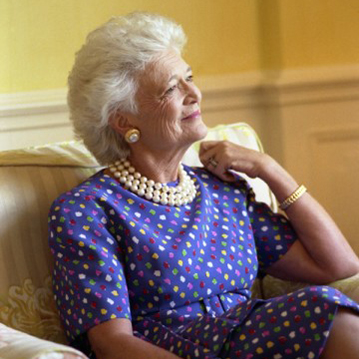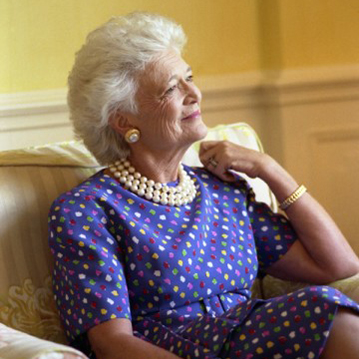 Barbara bush is turning 90!
Click each thumbnail to see the wish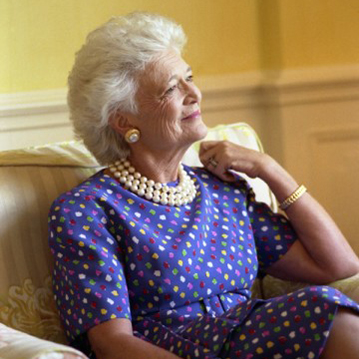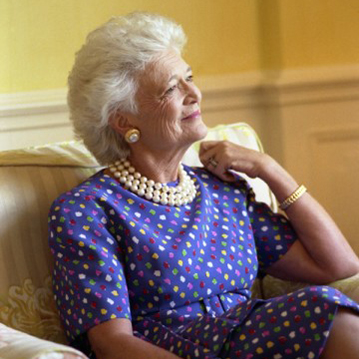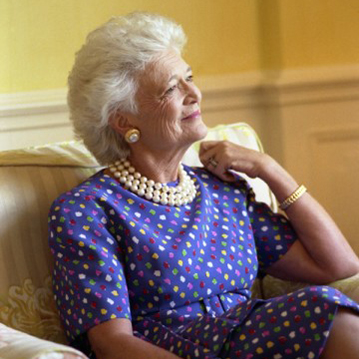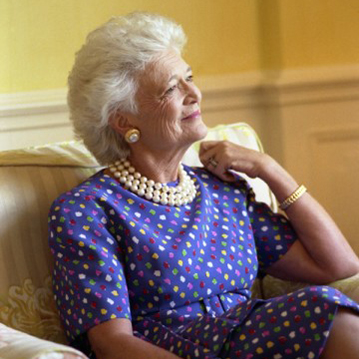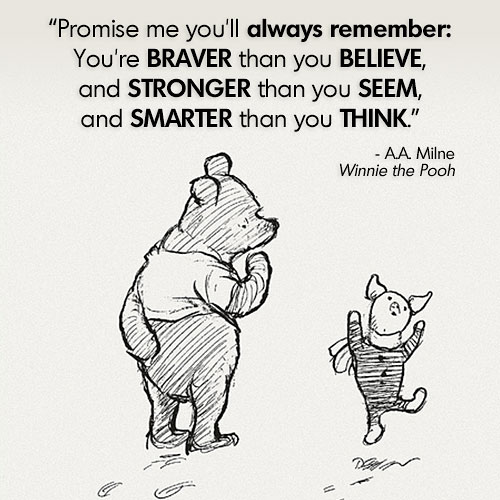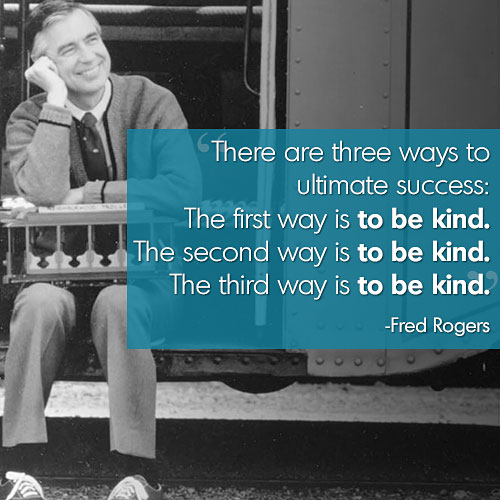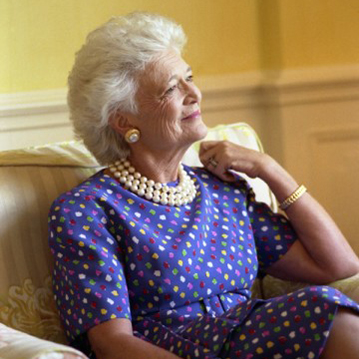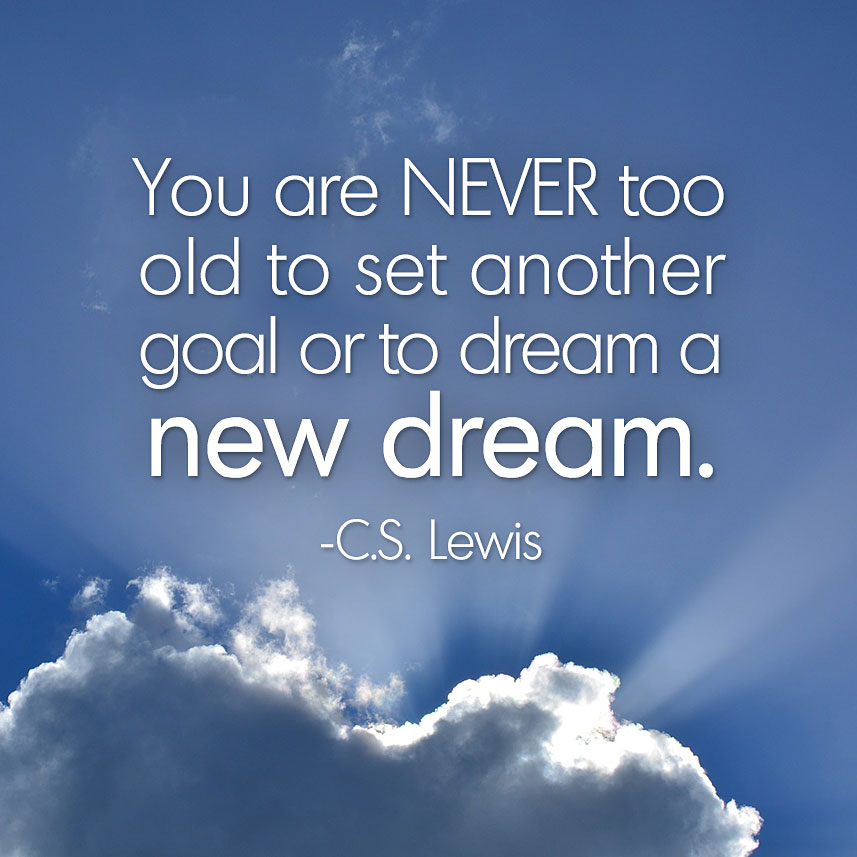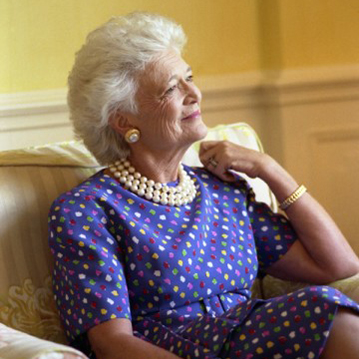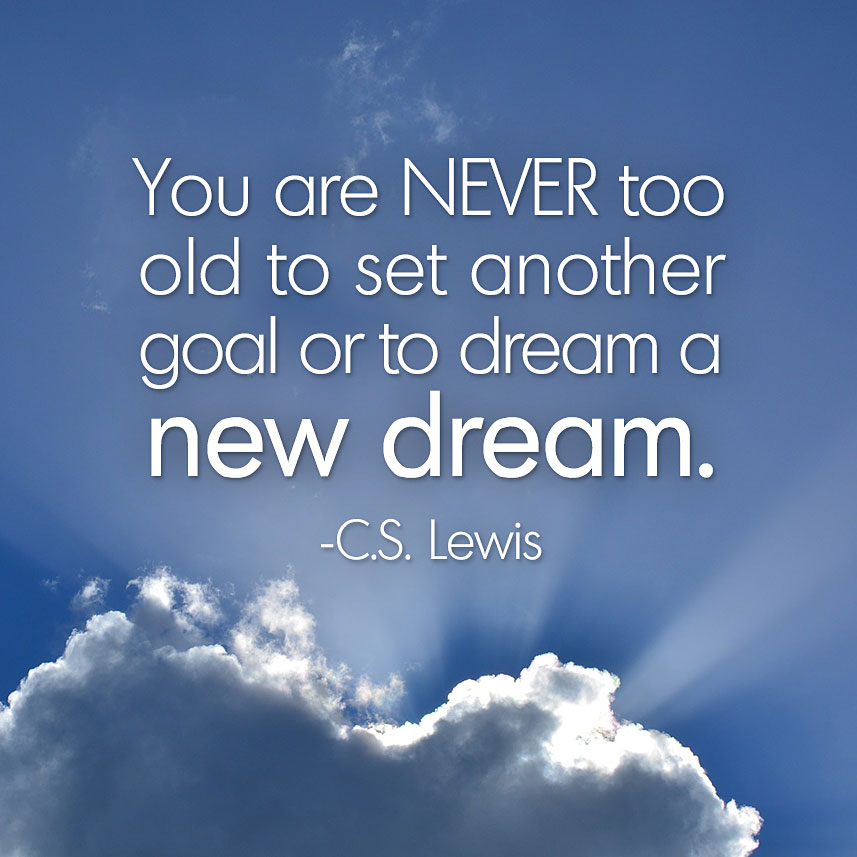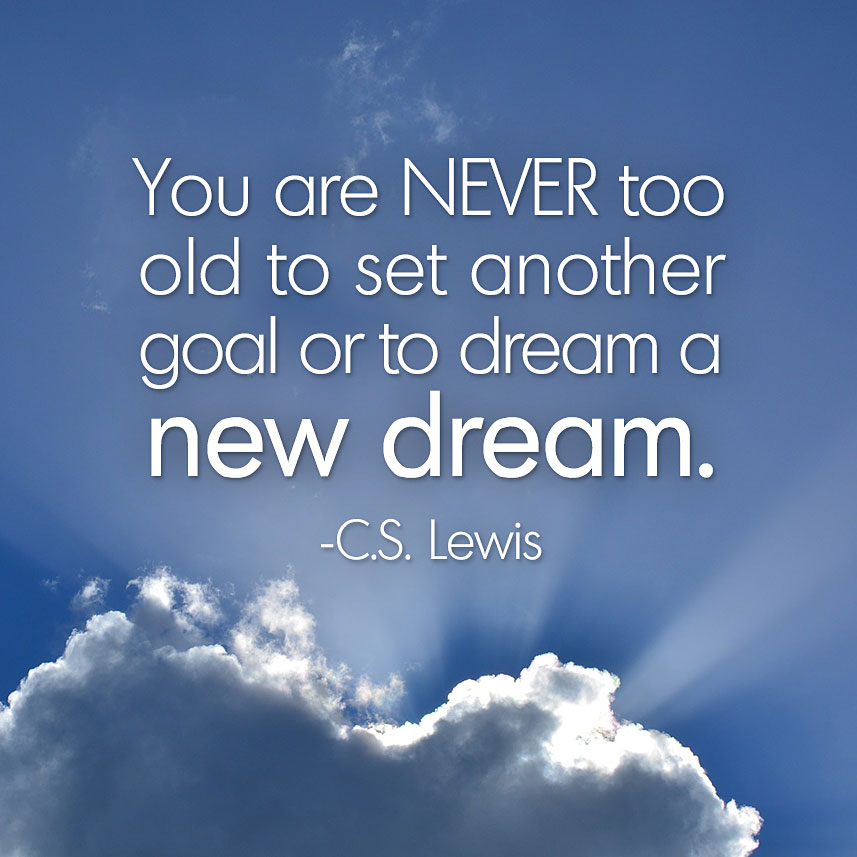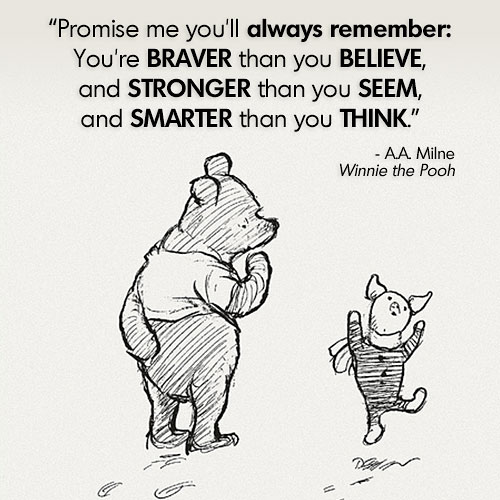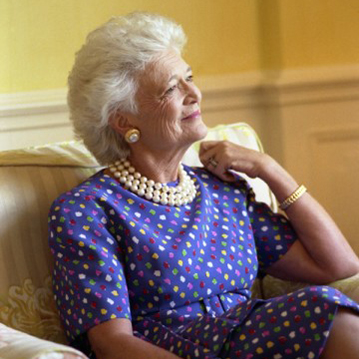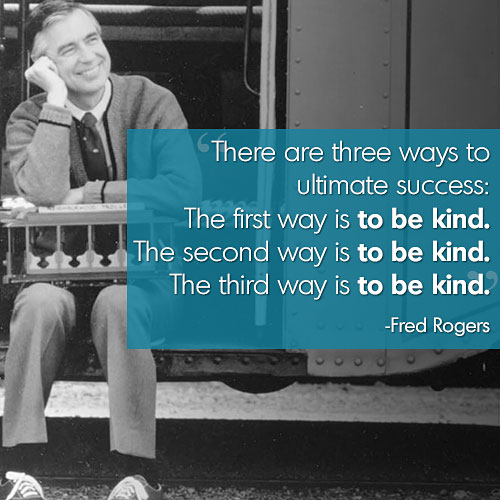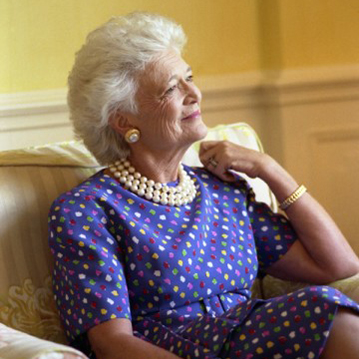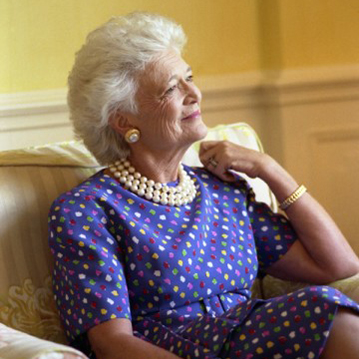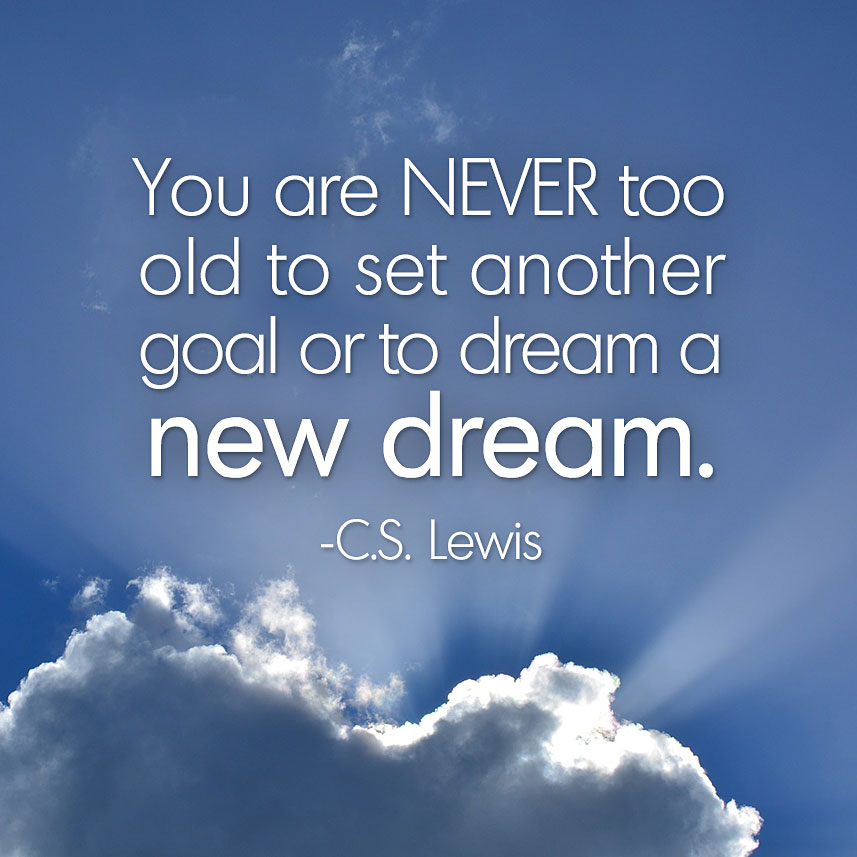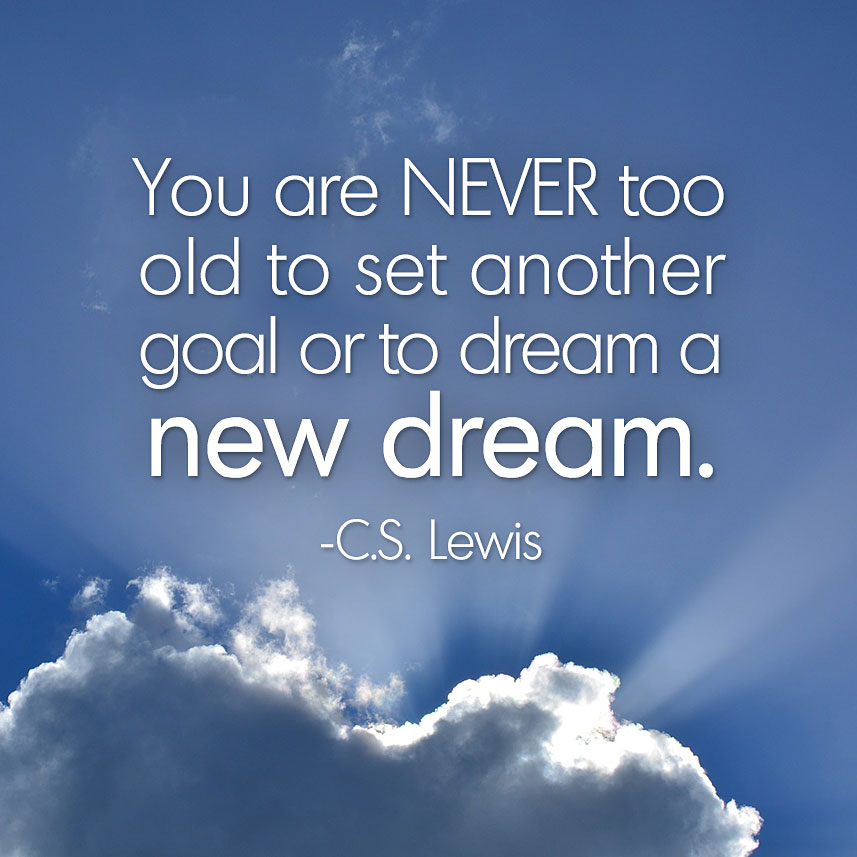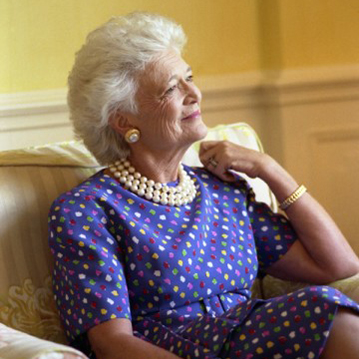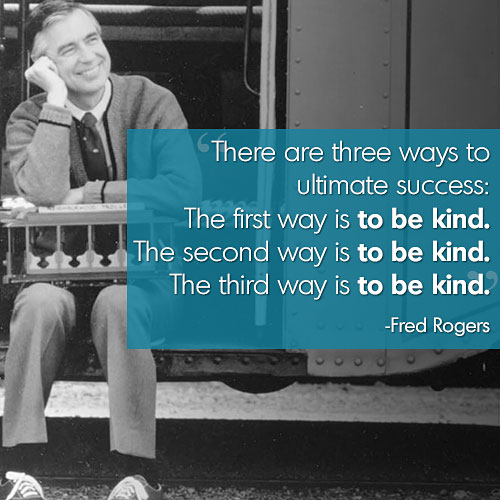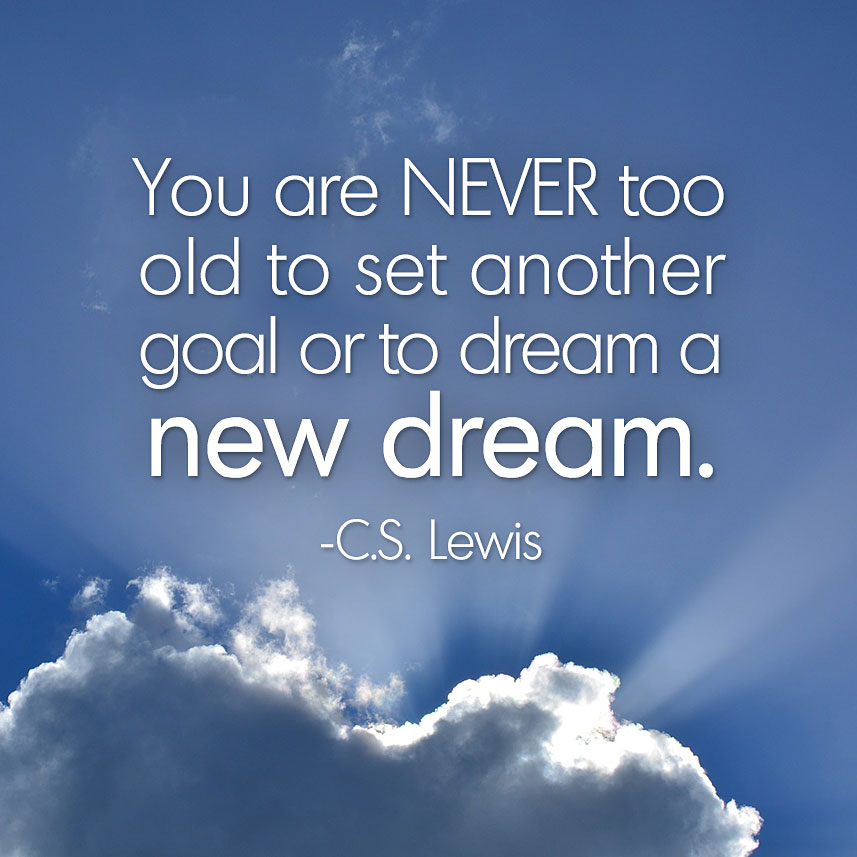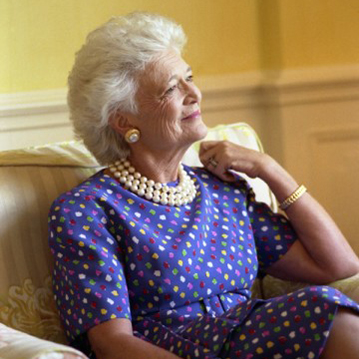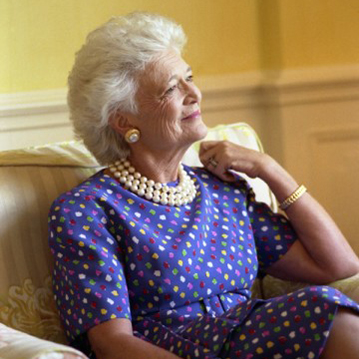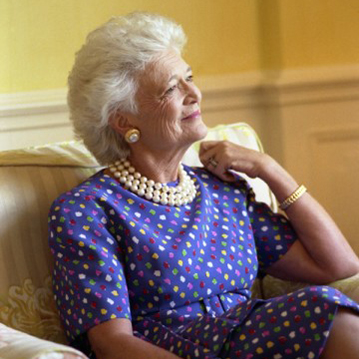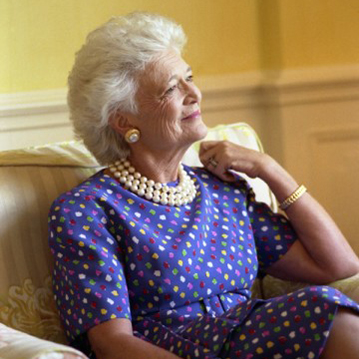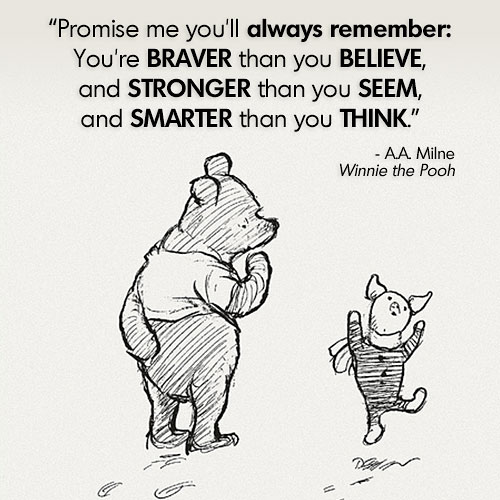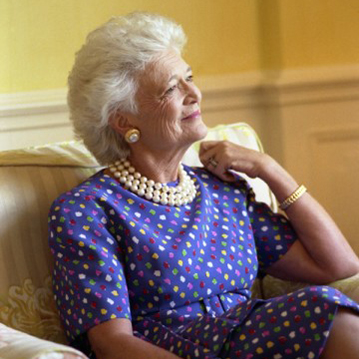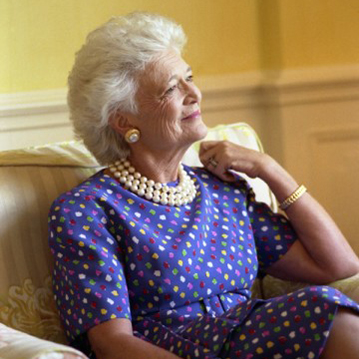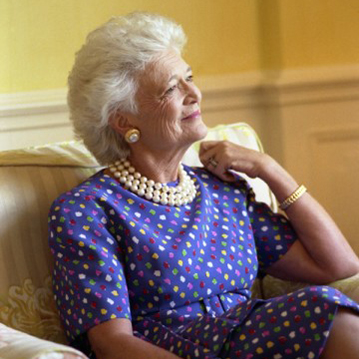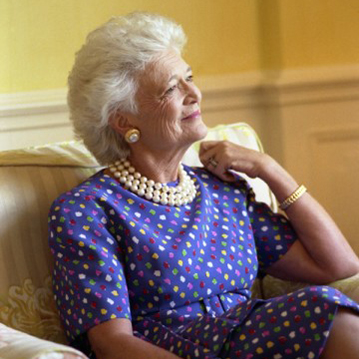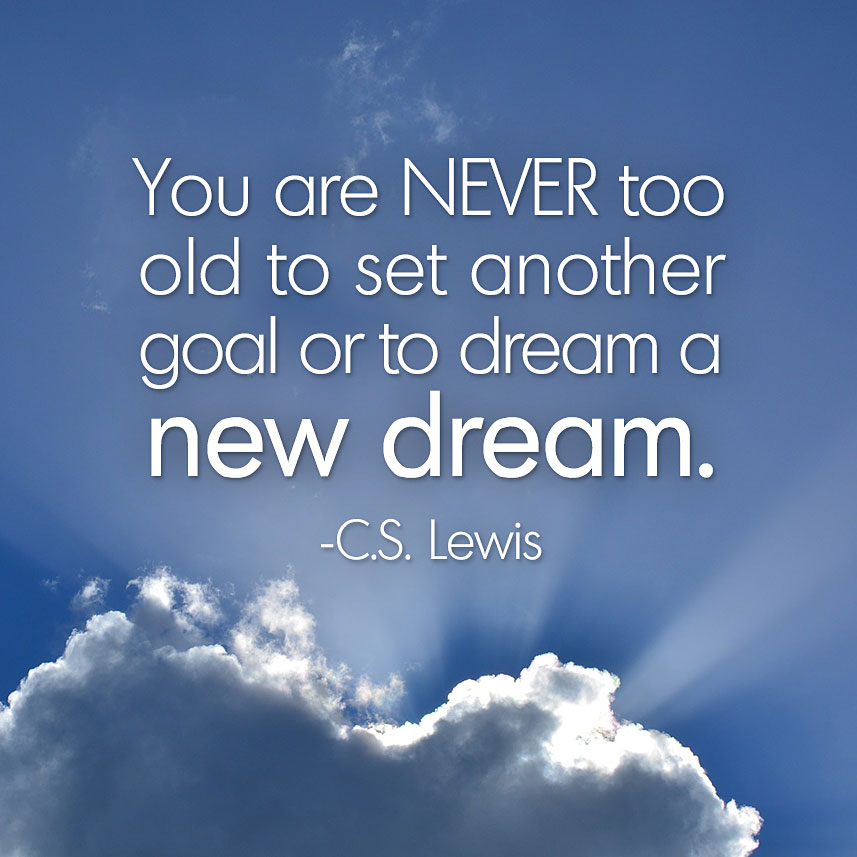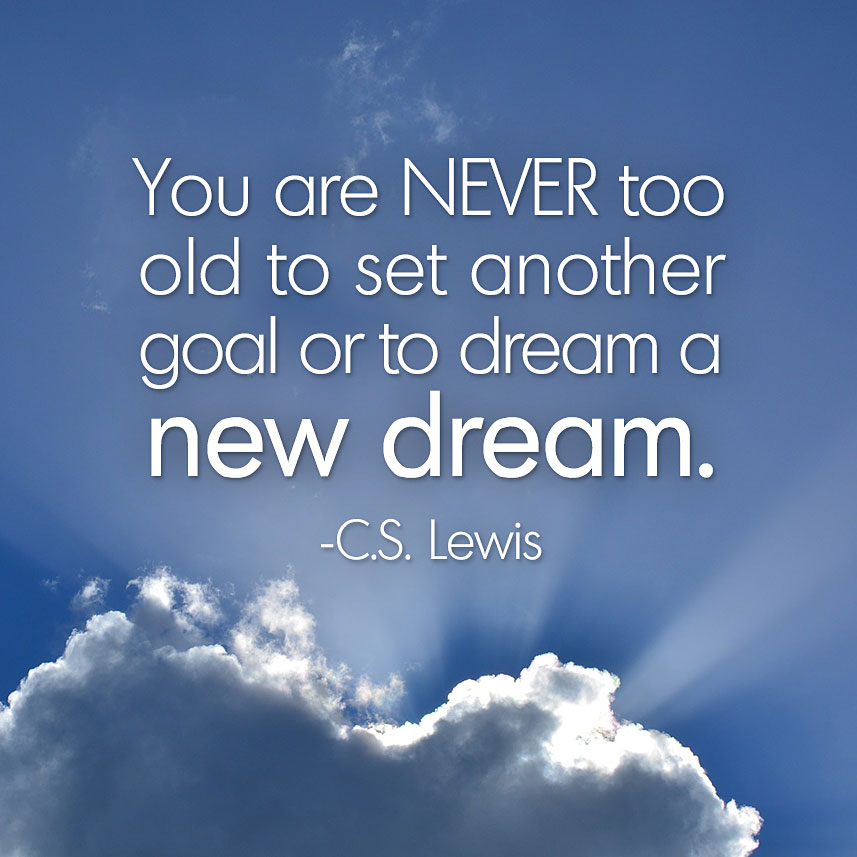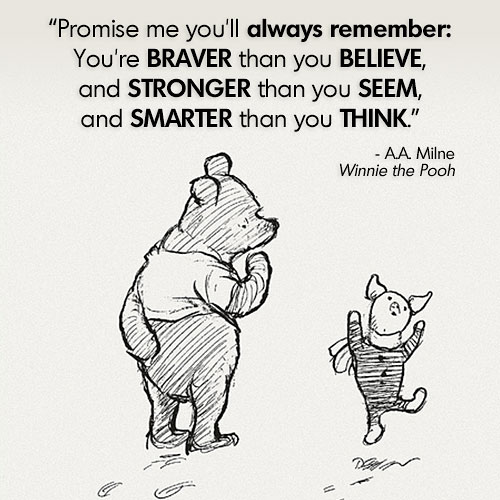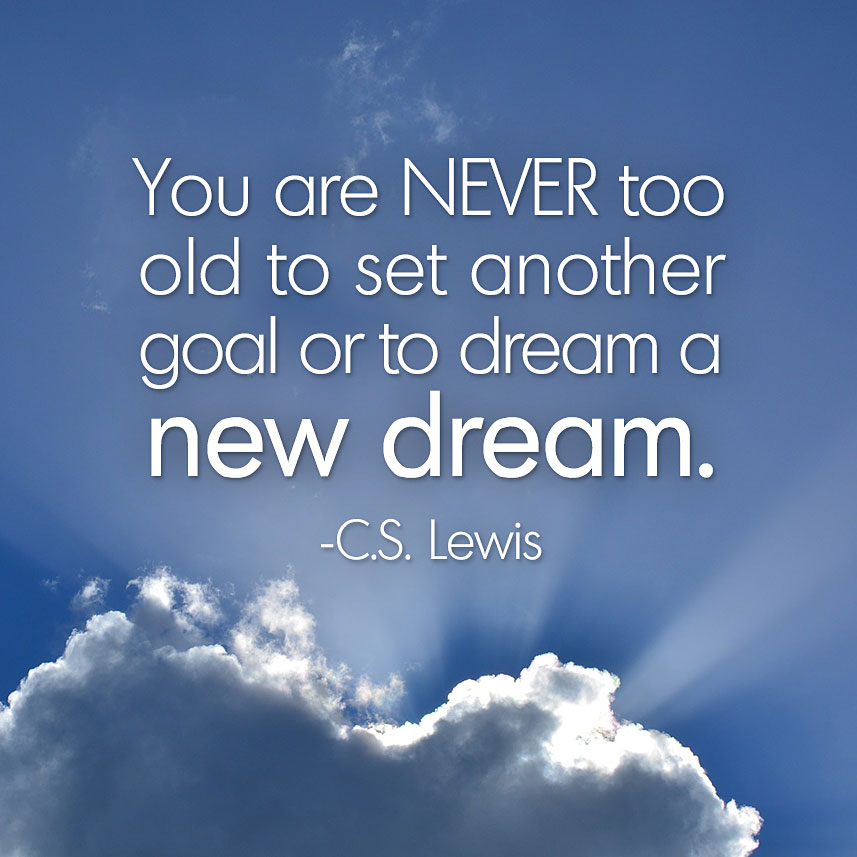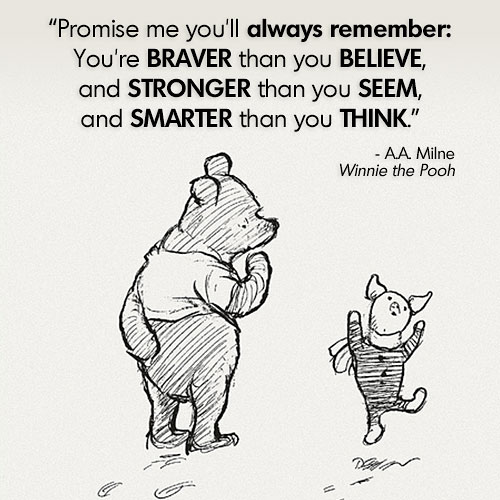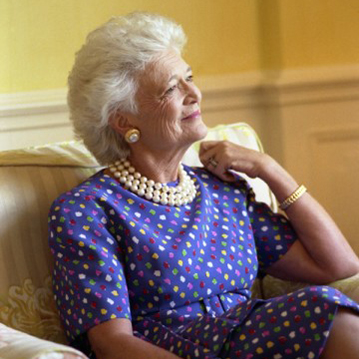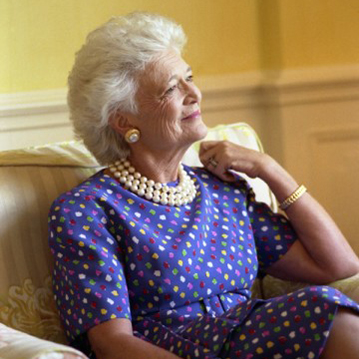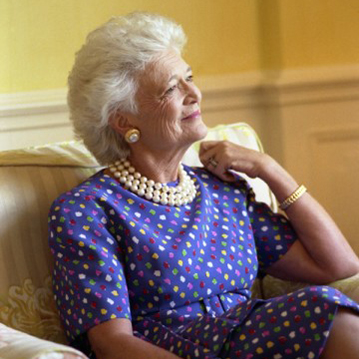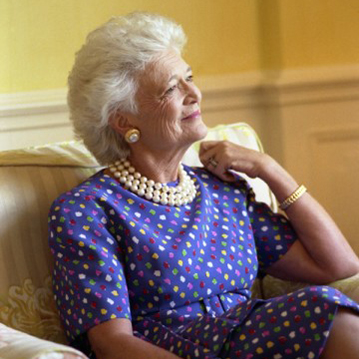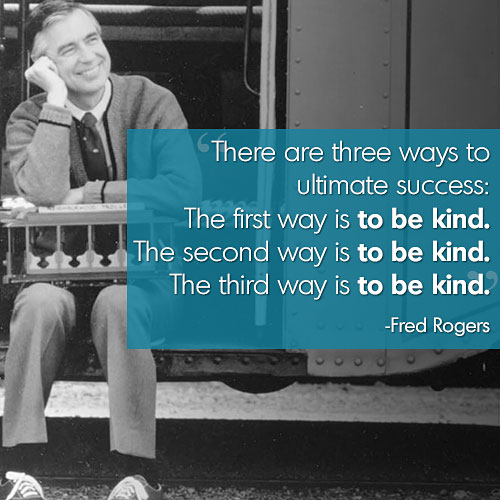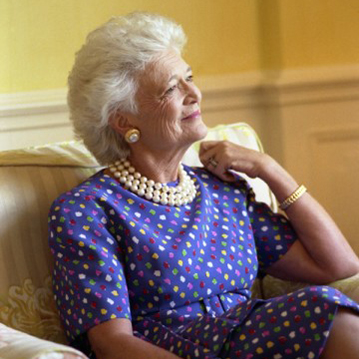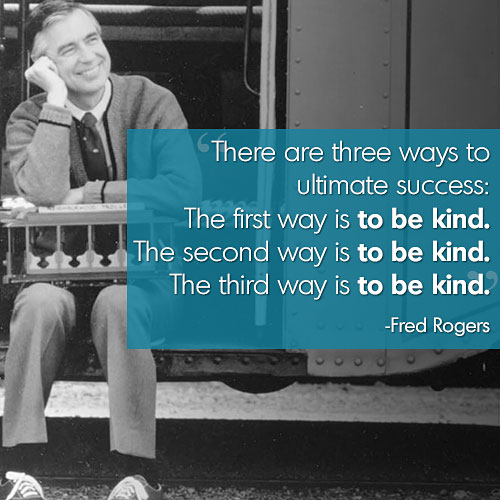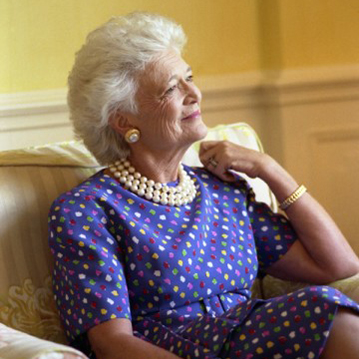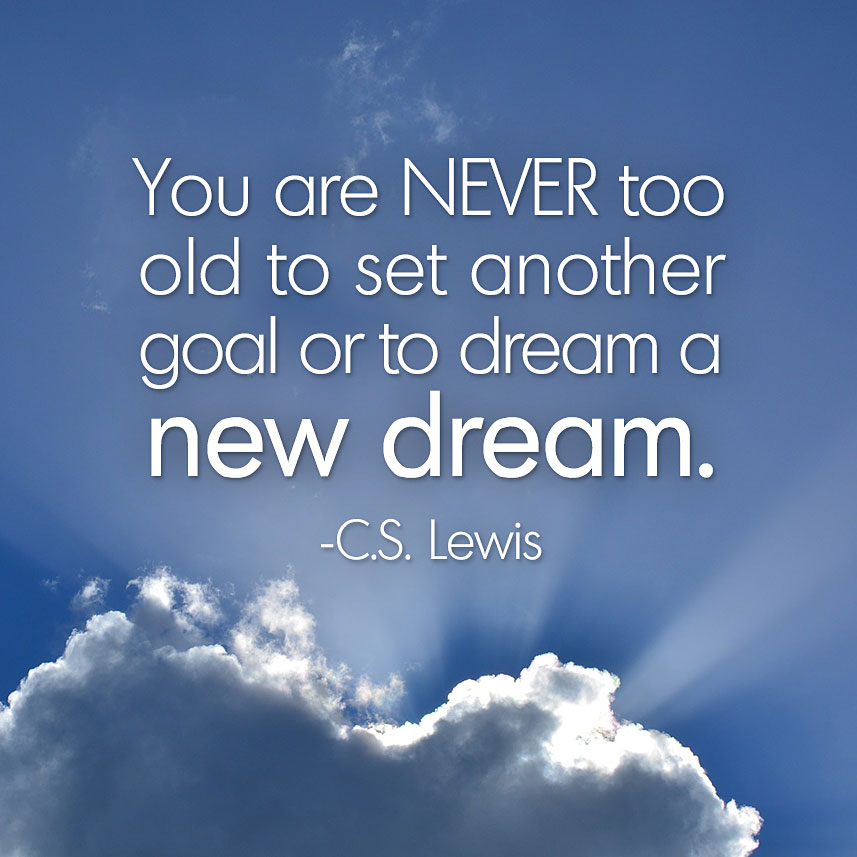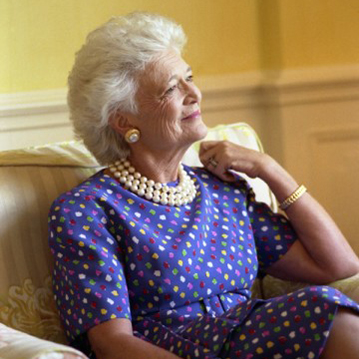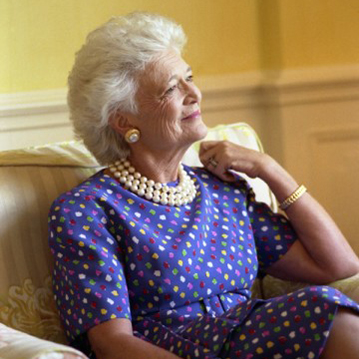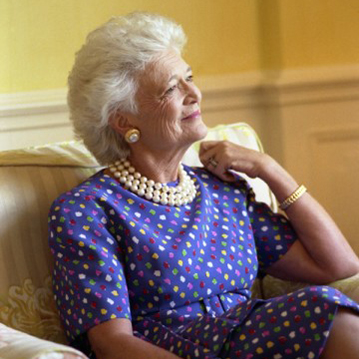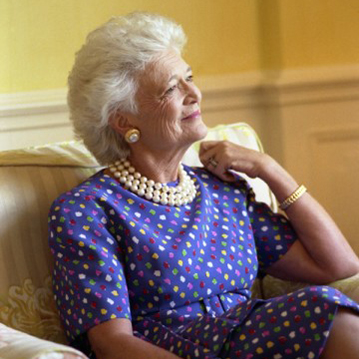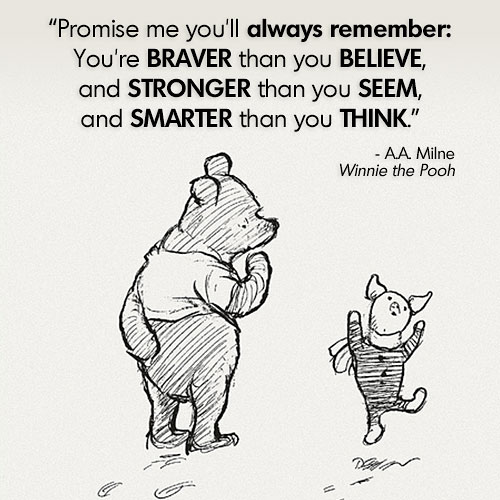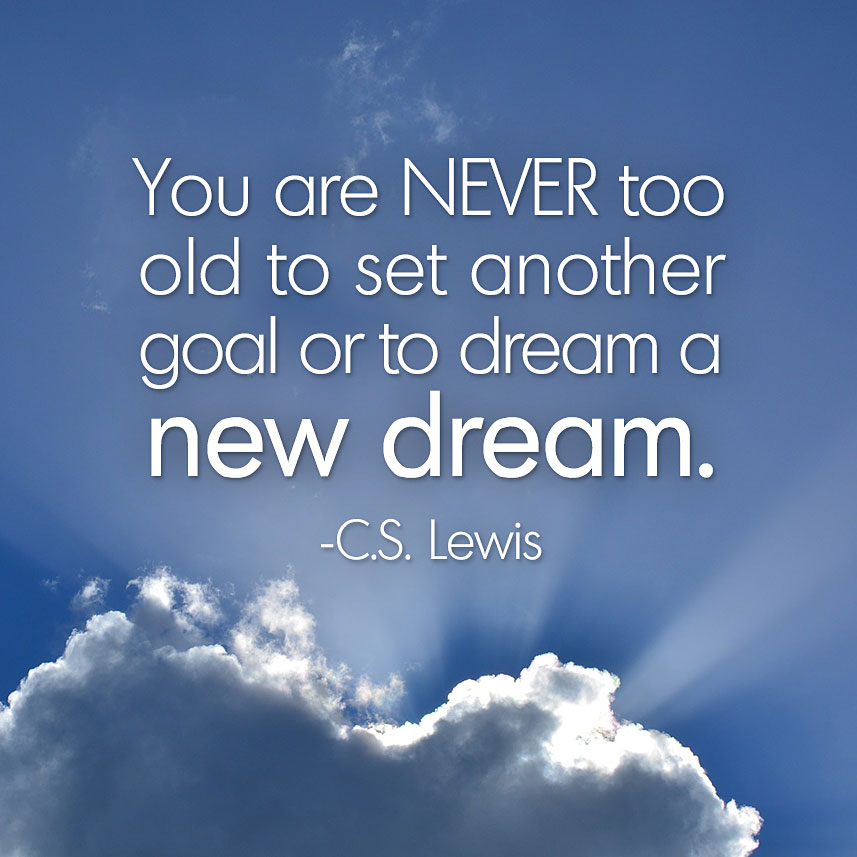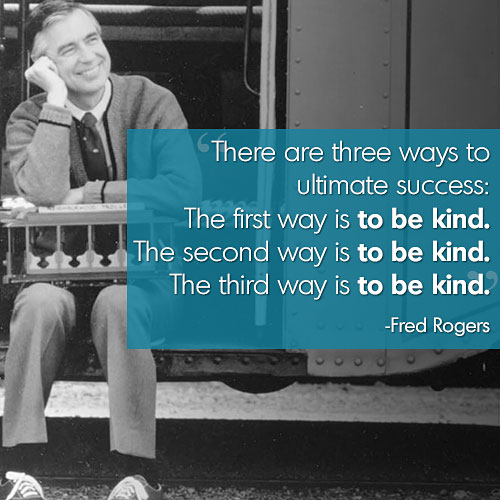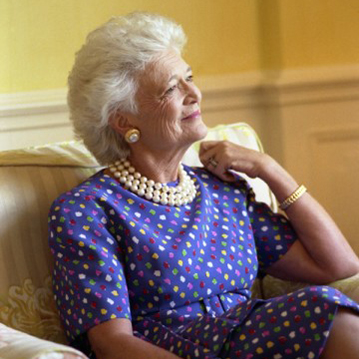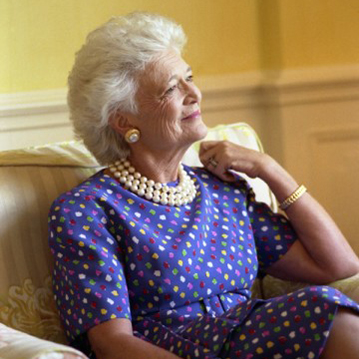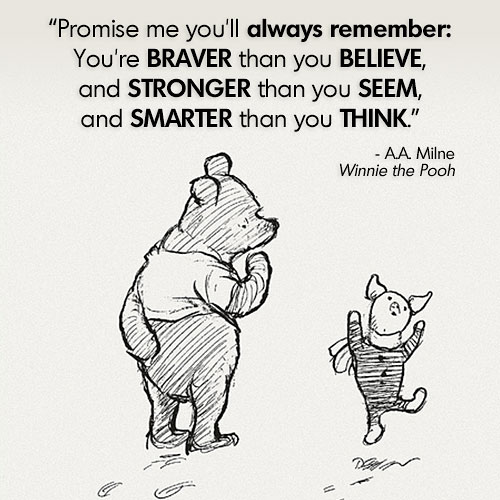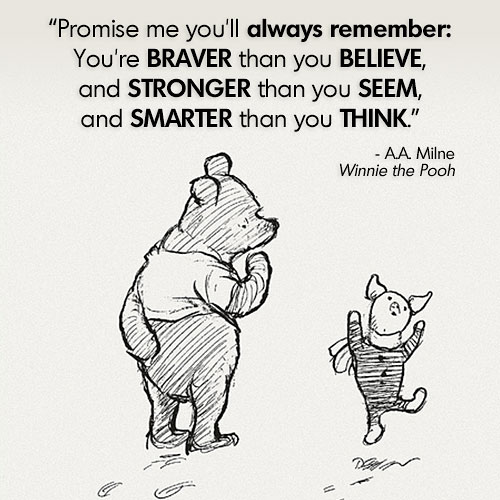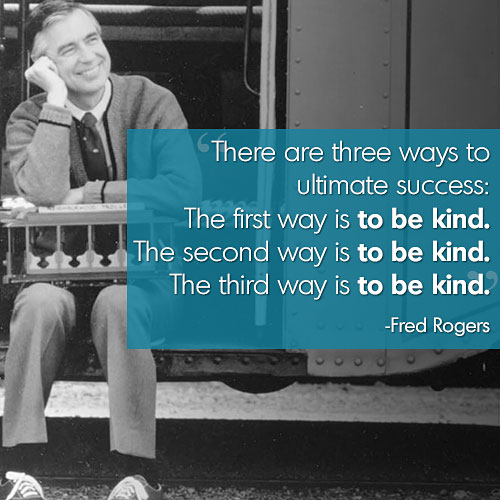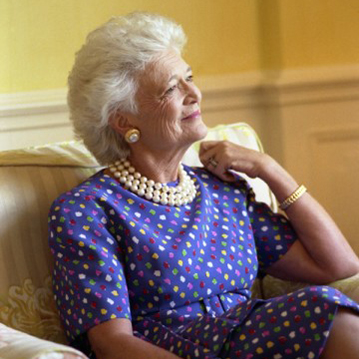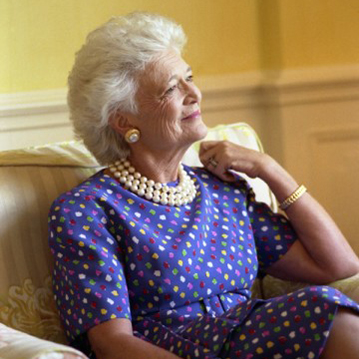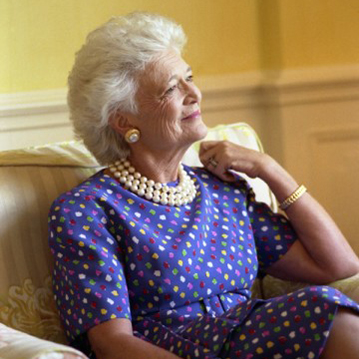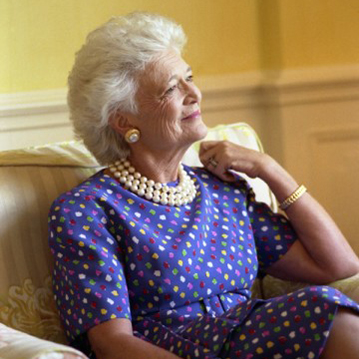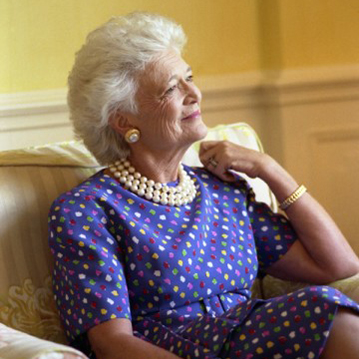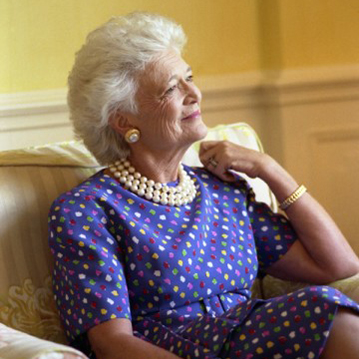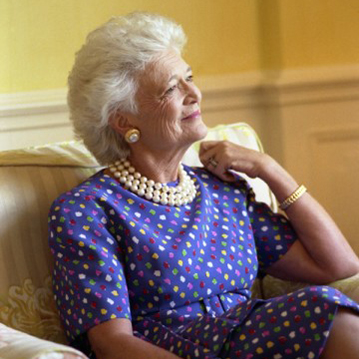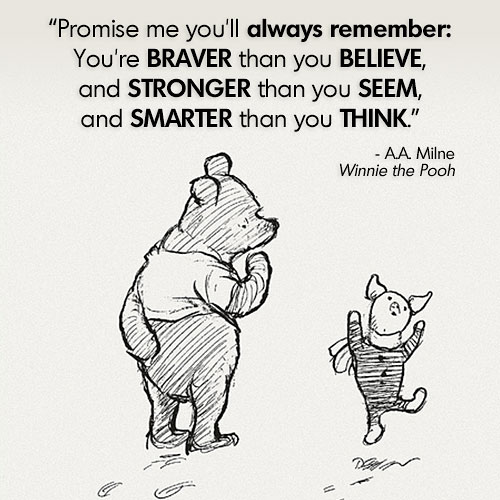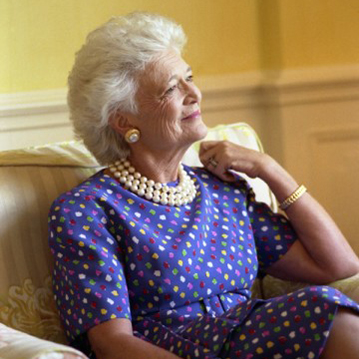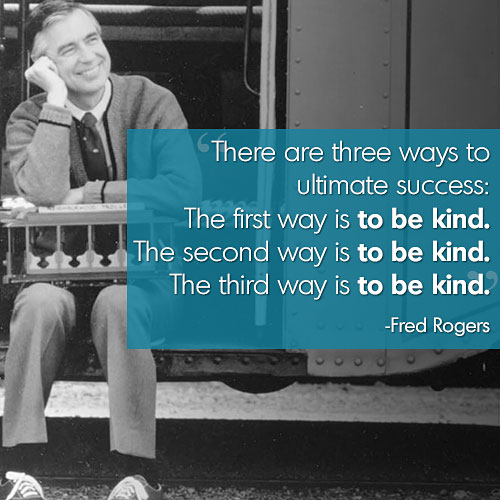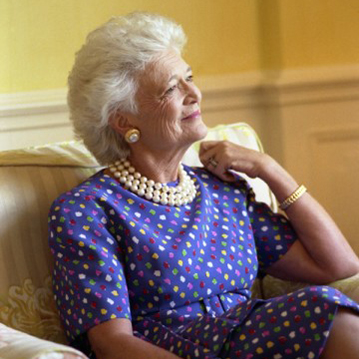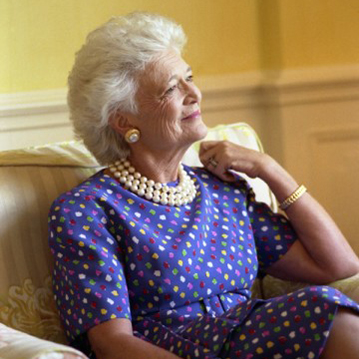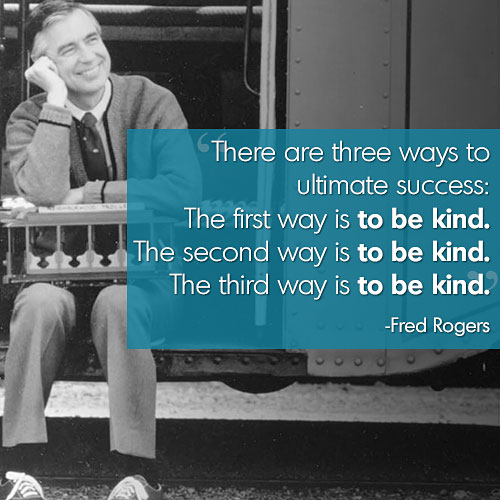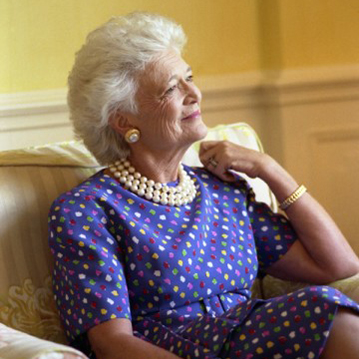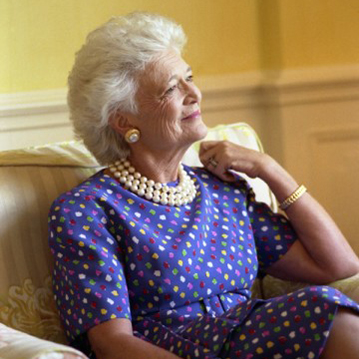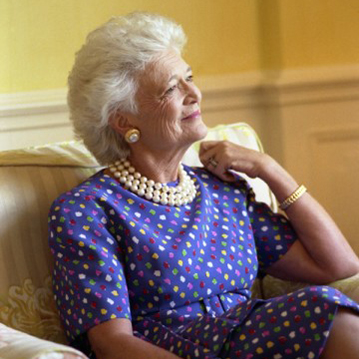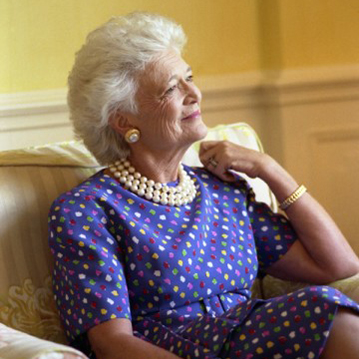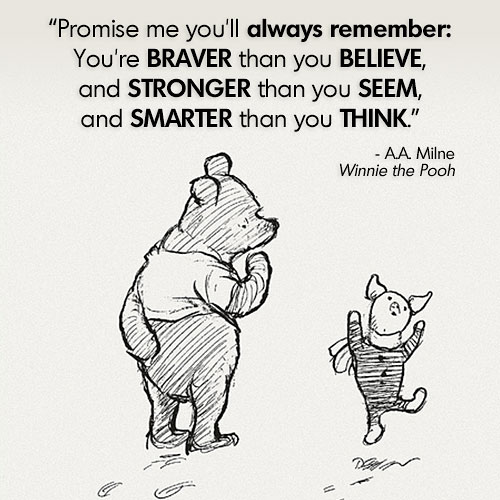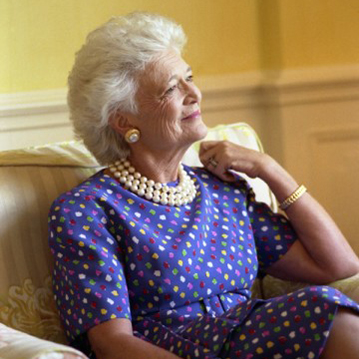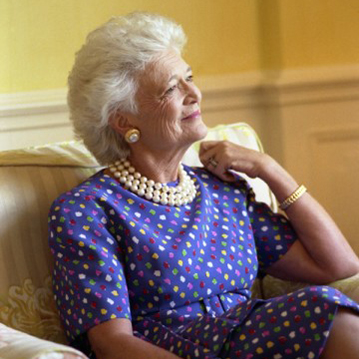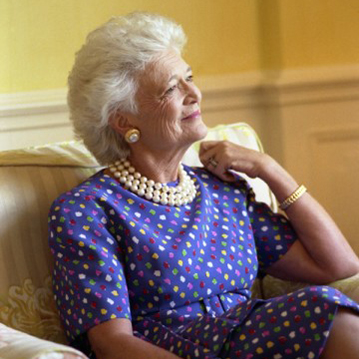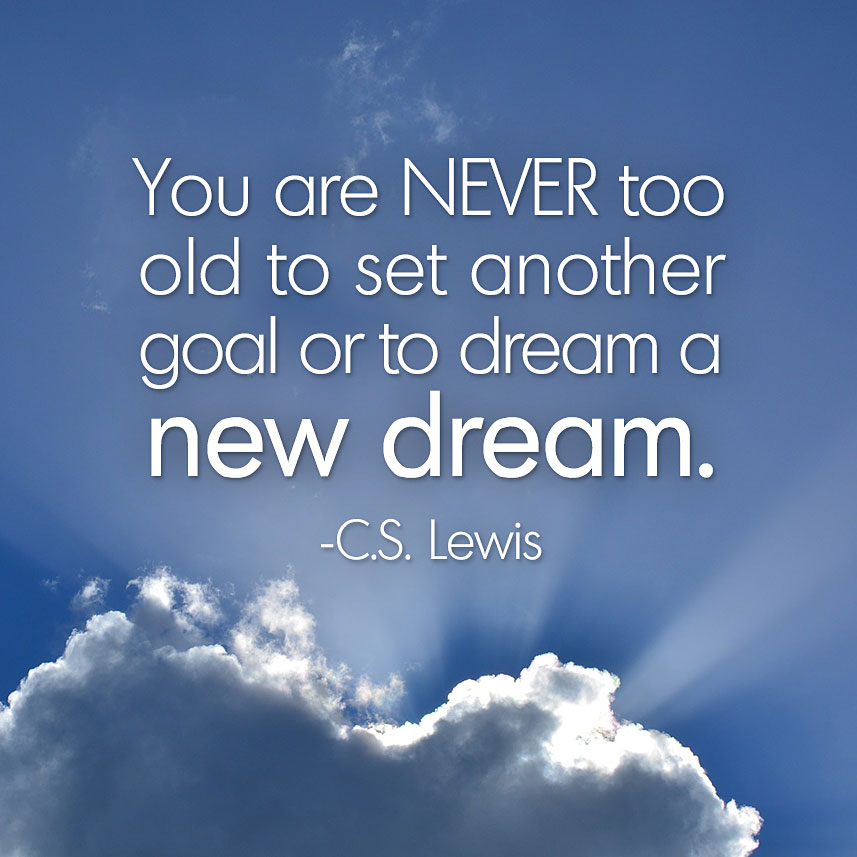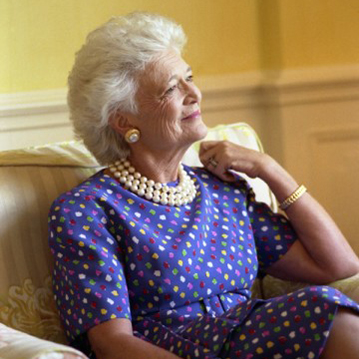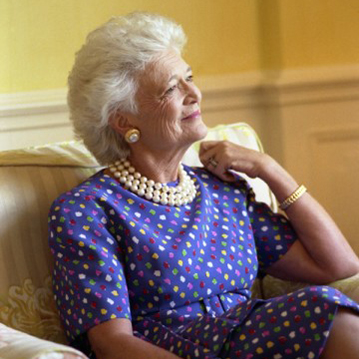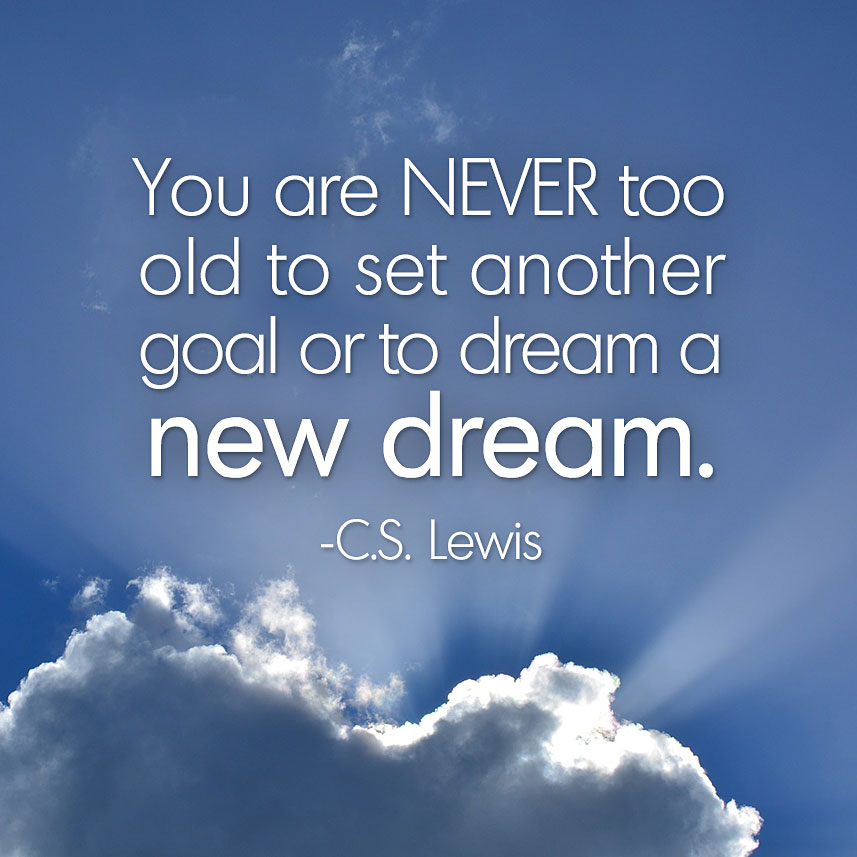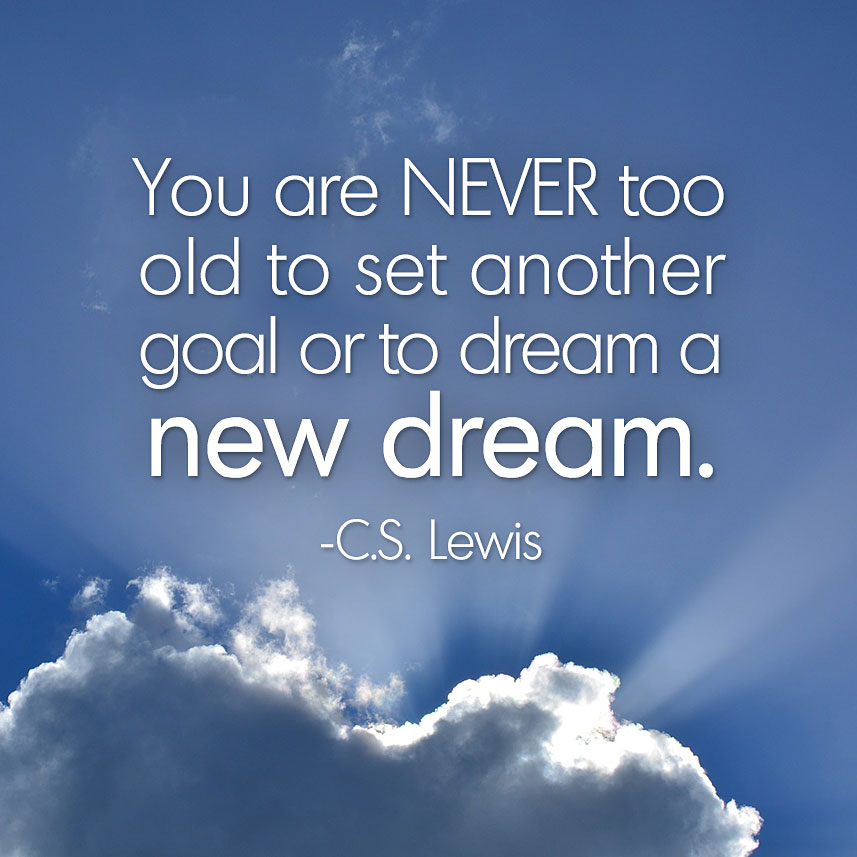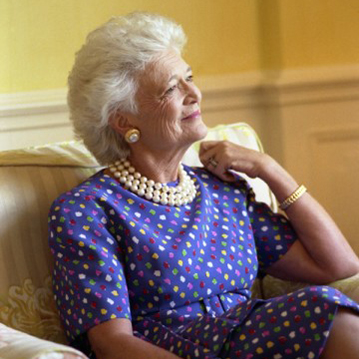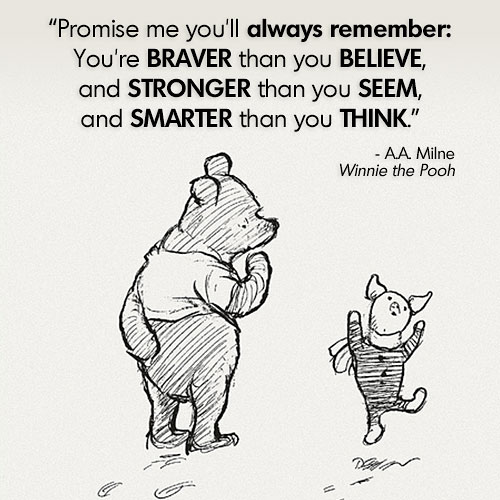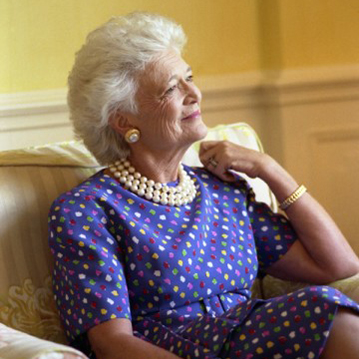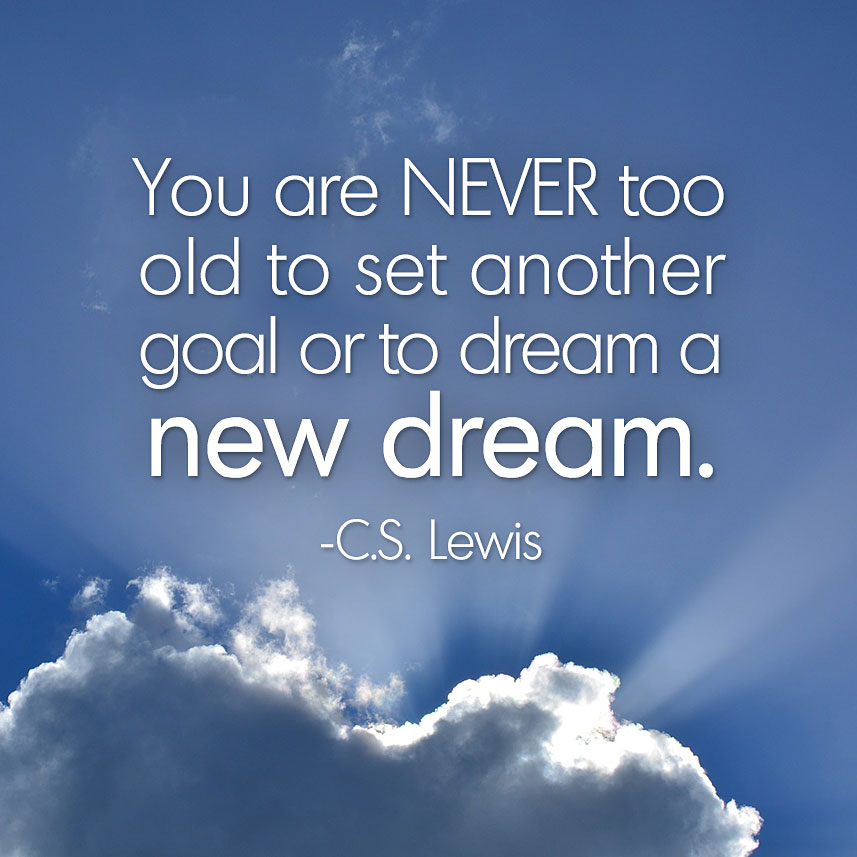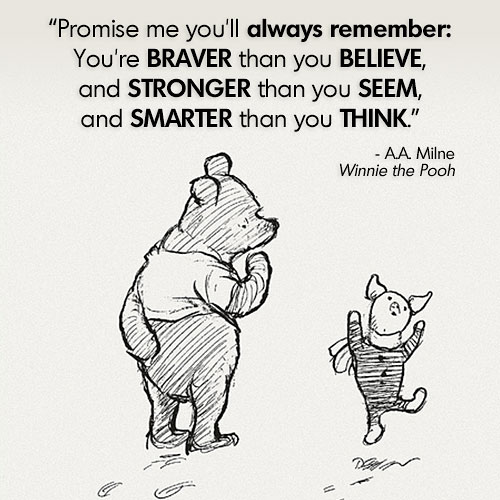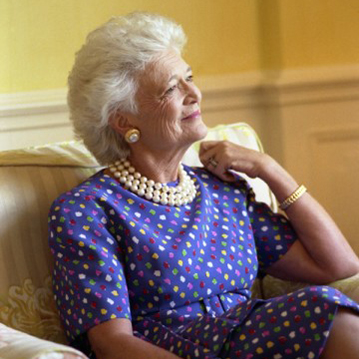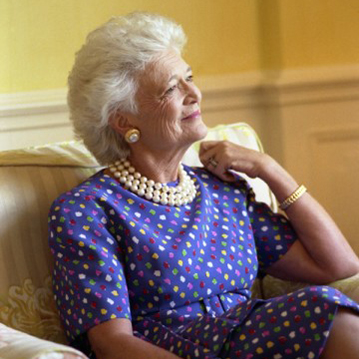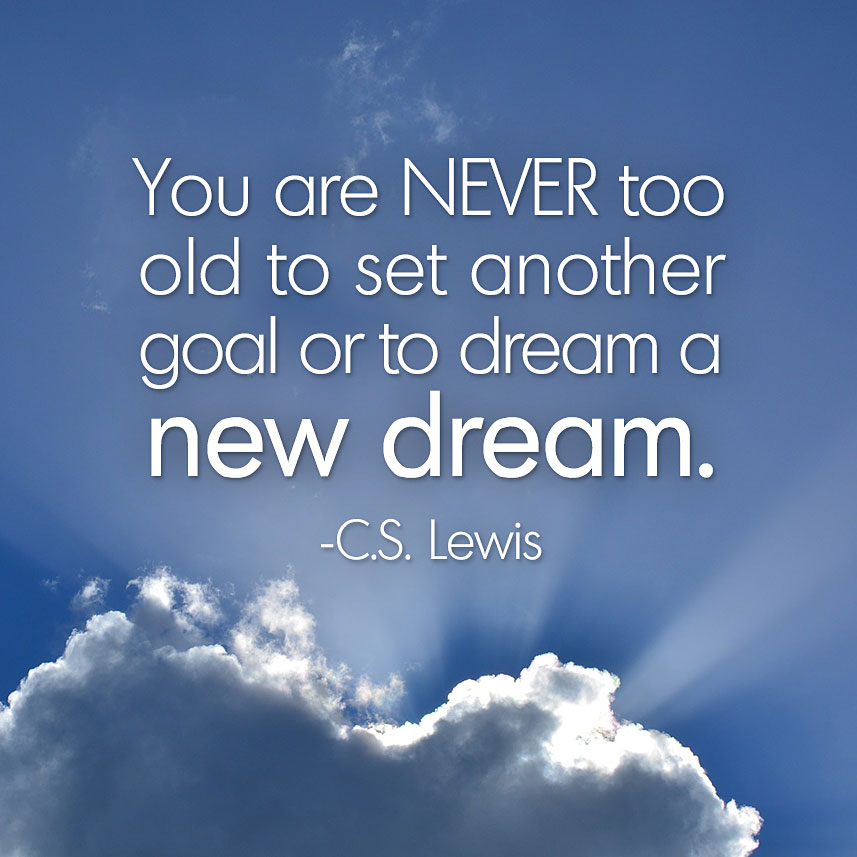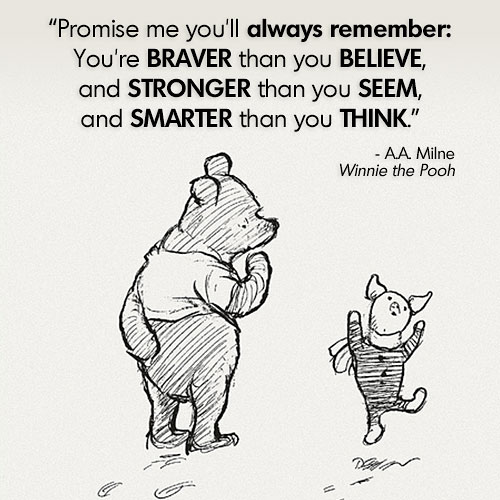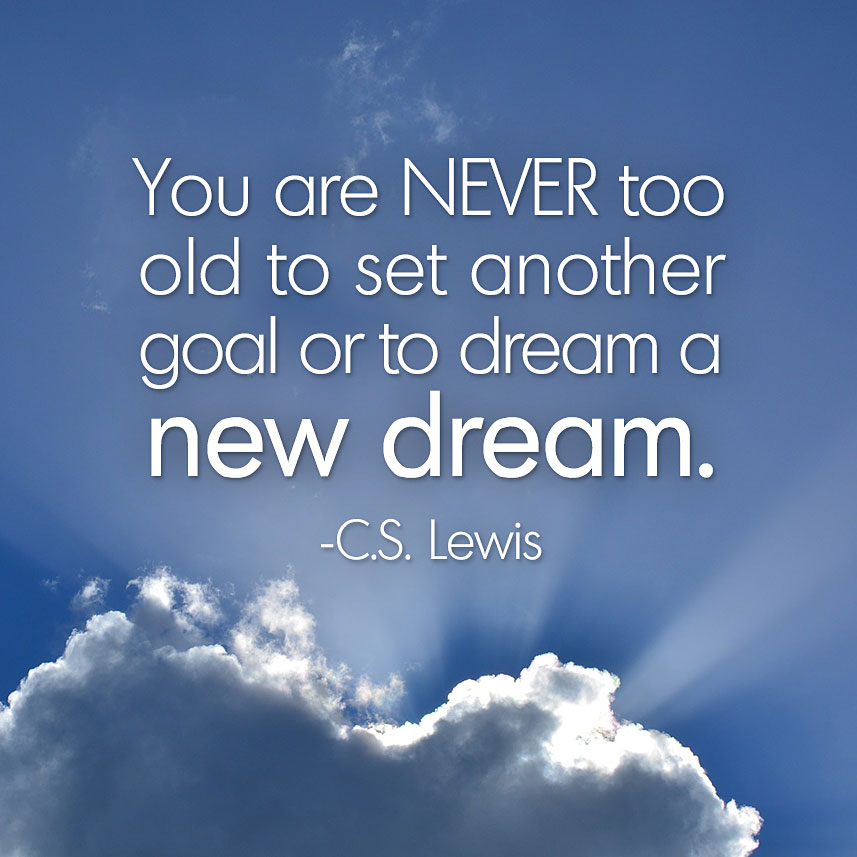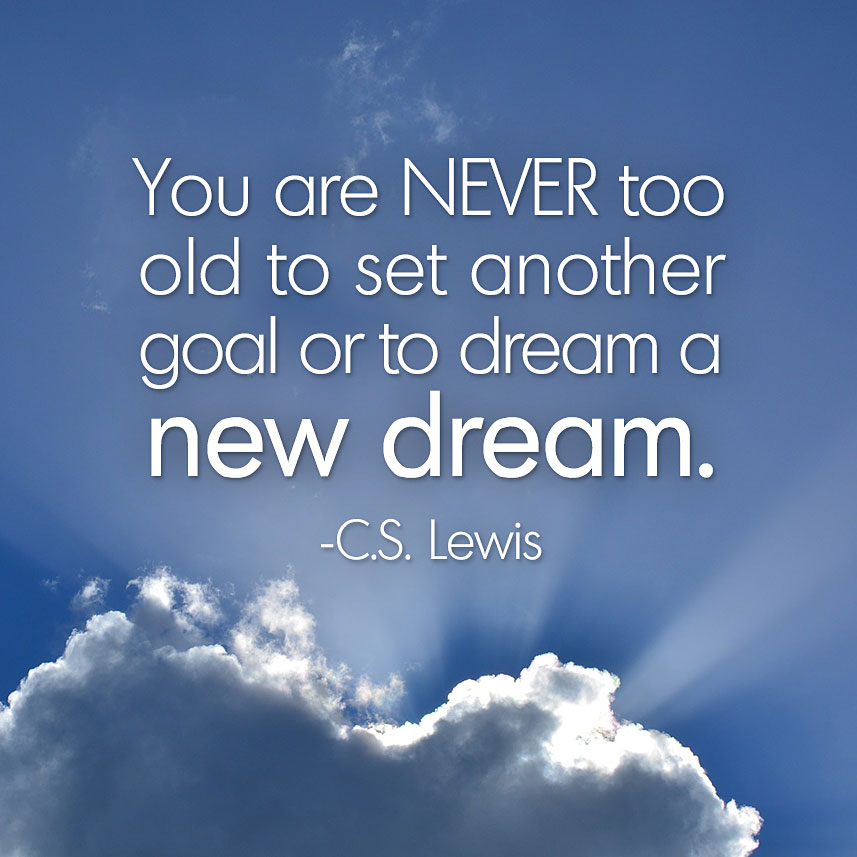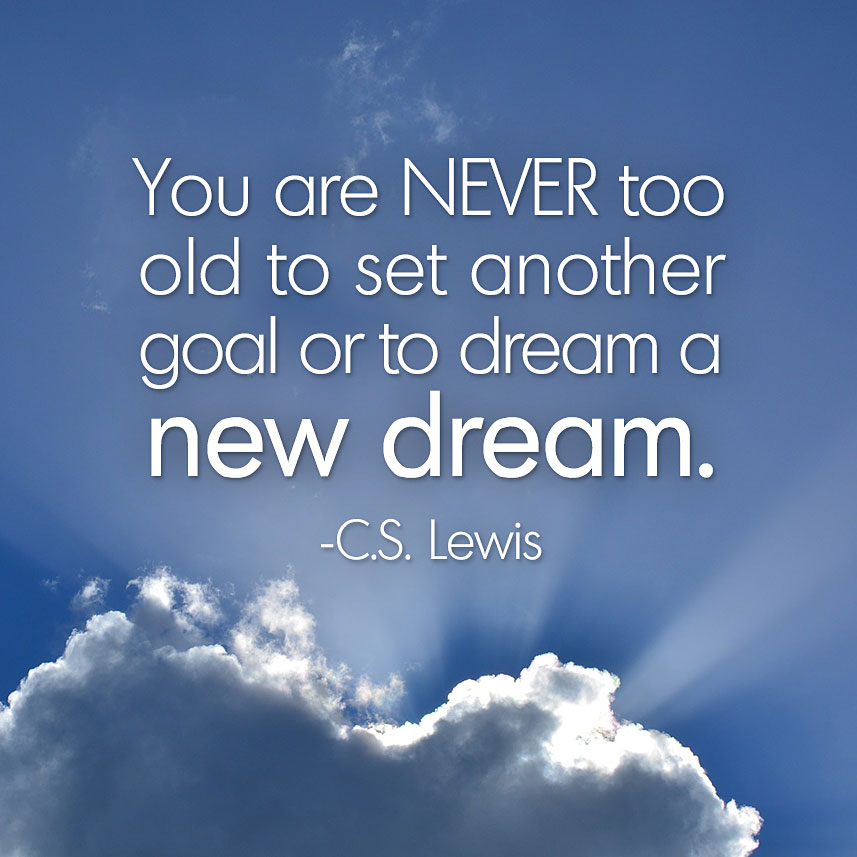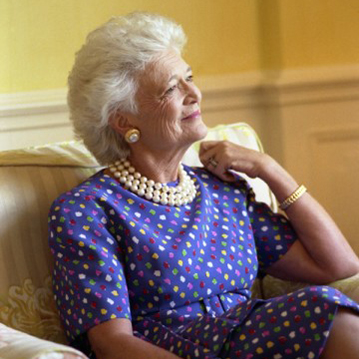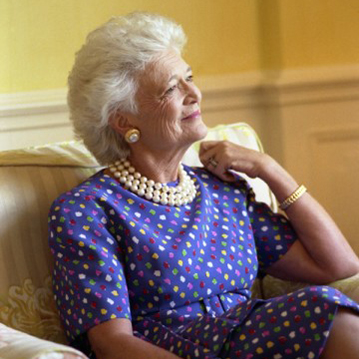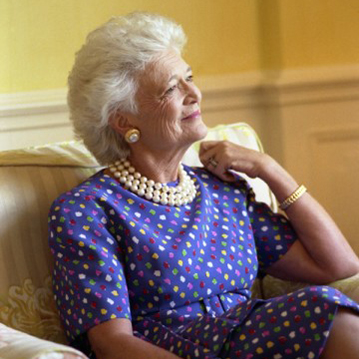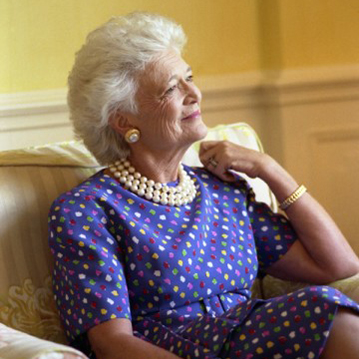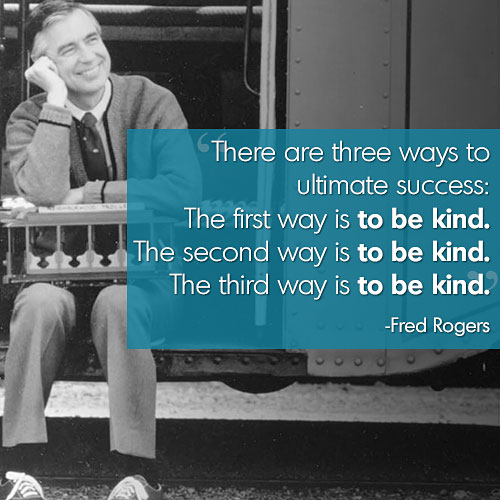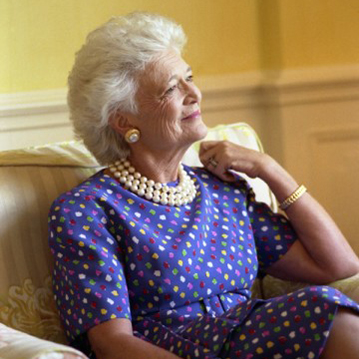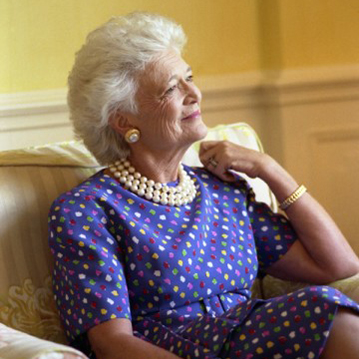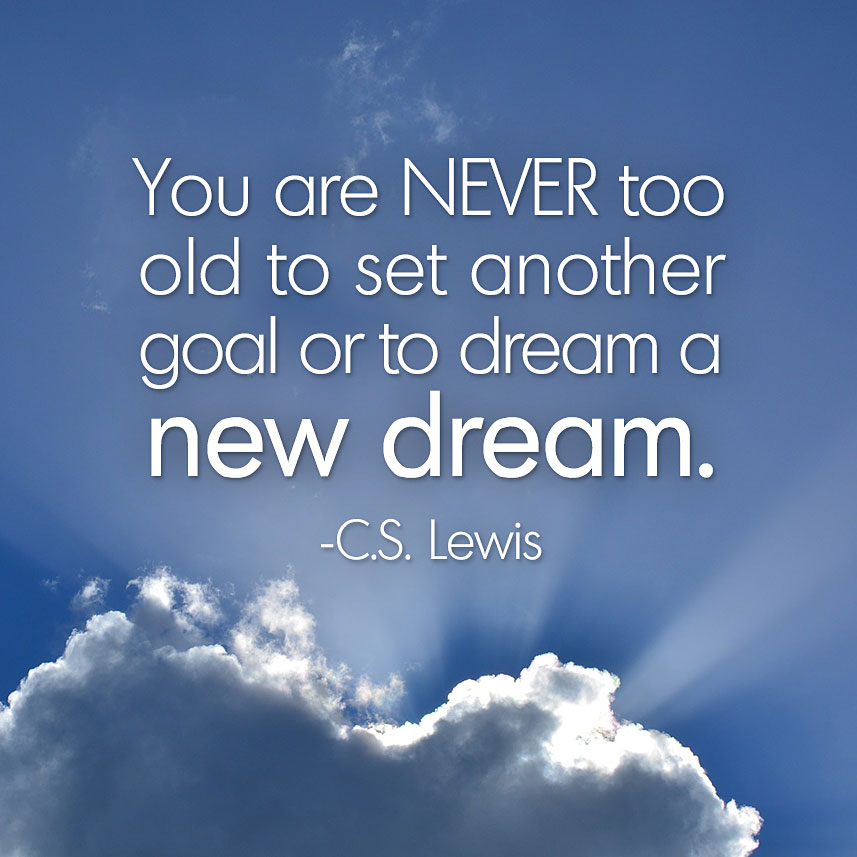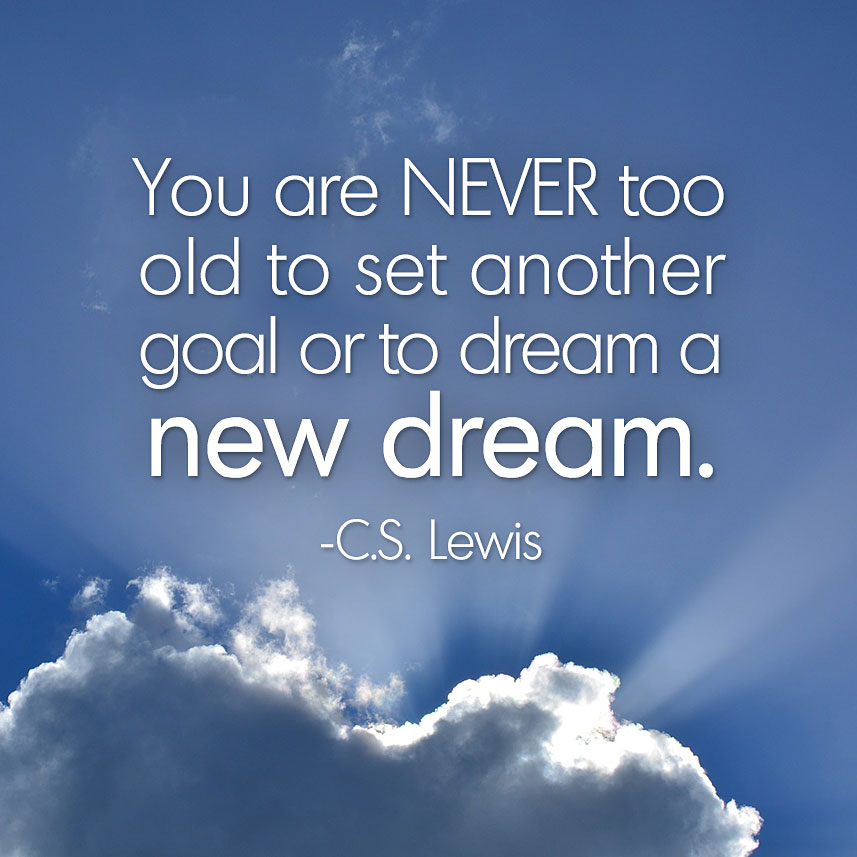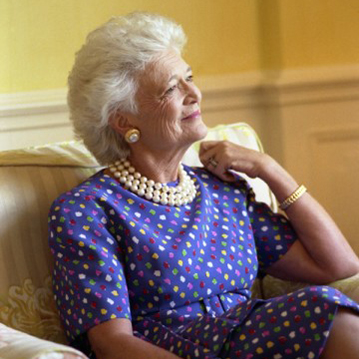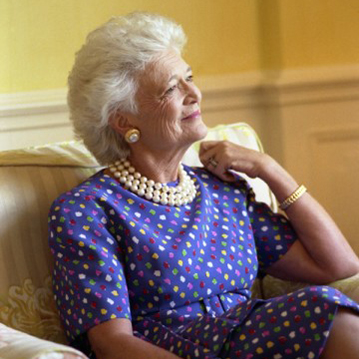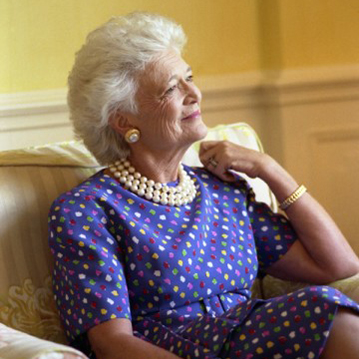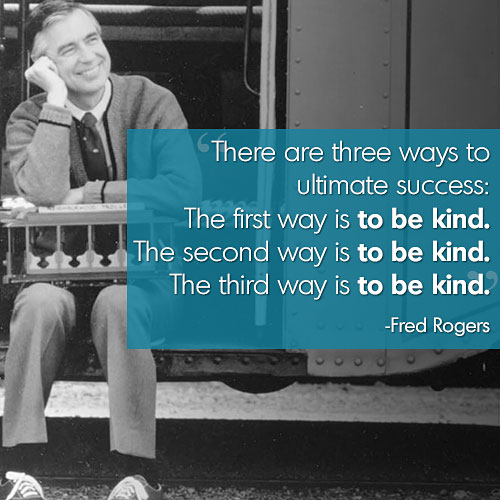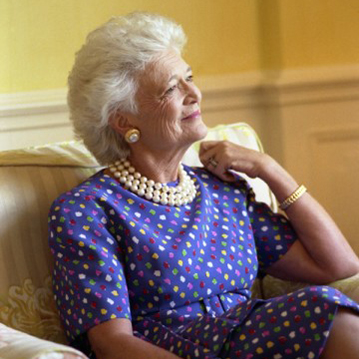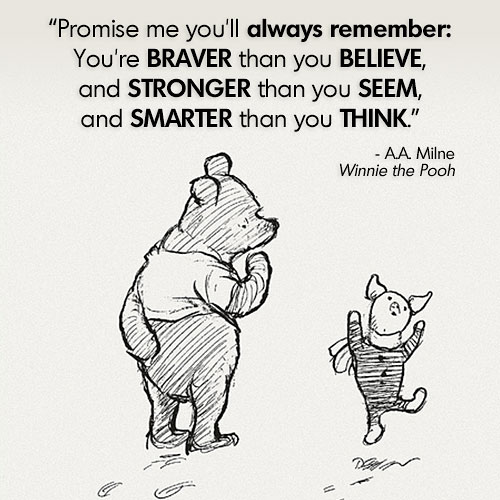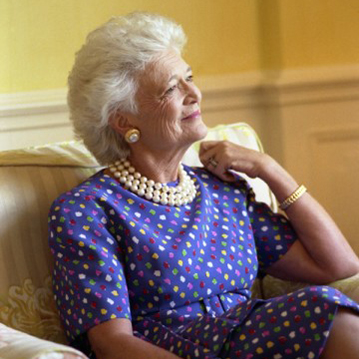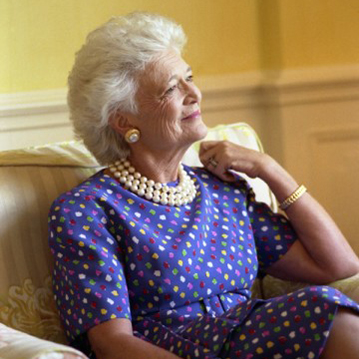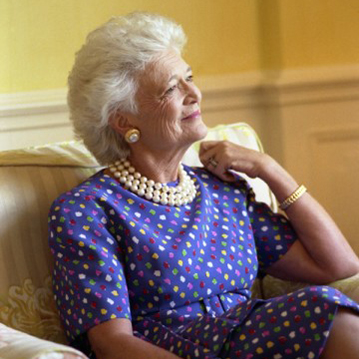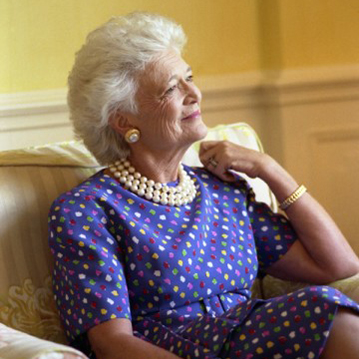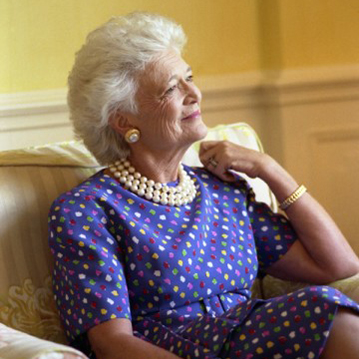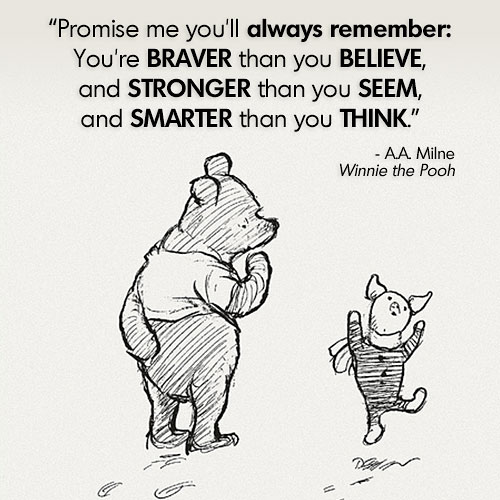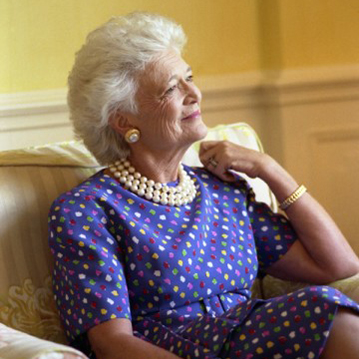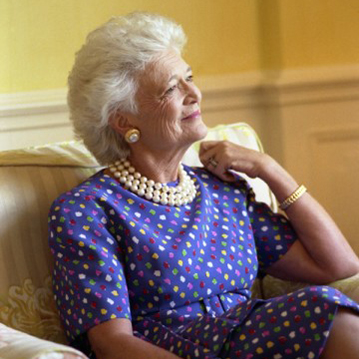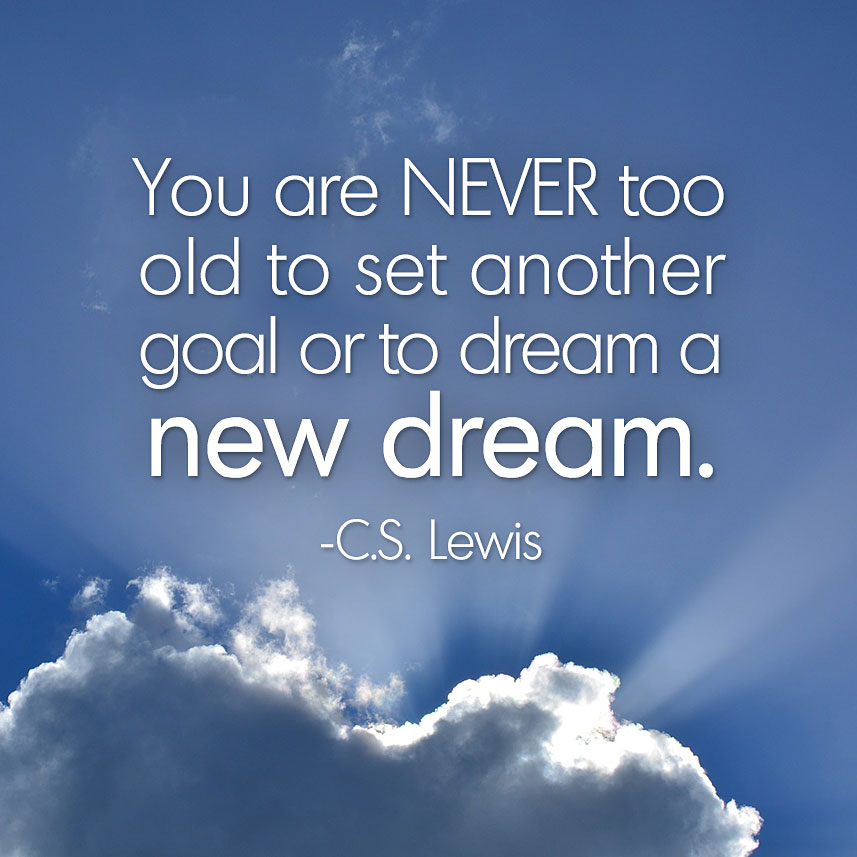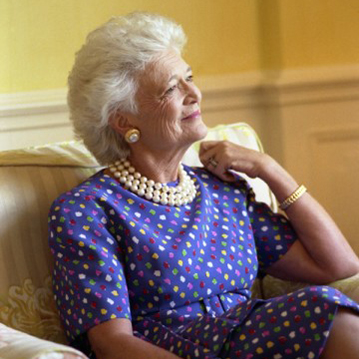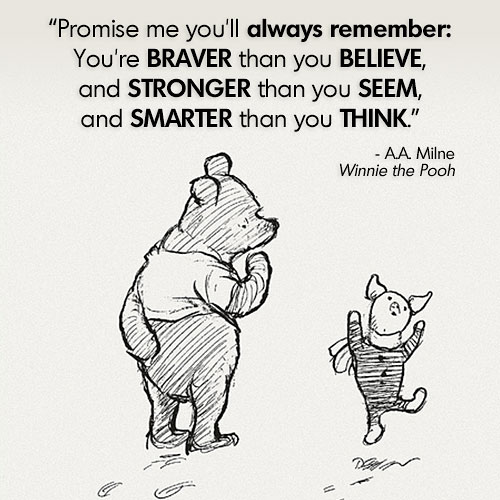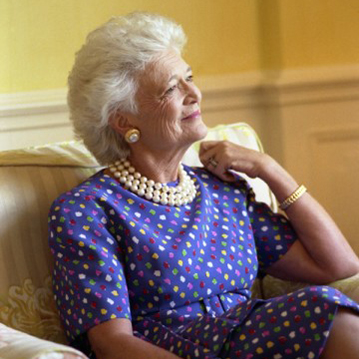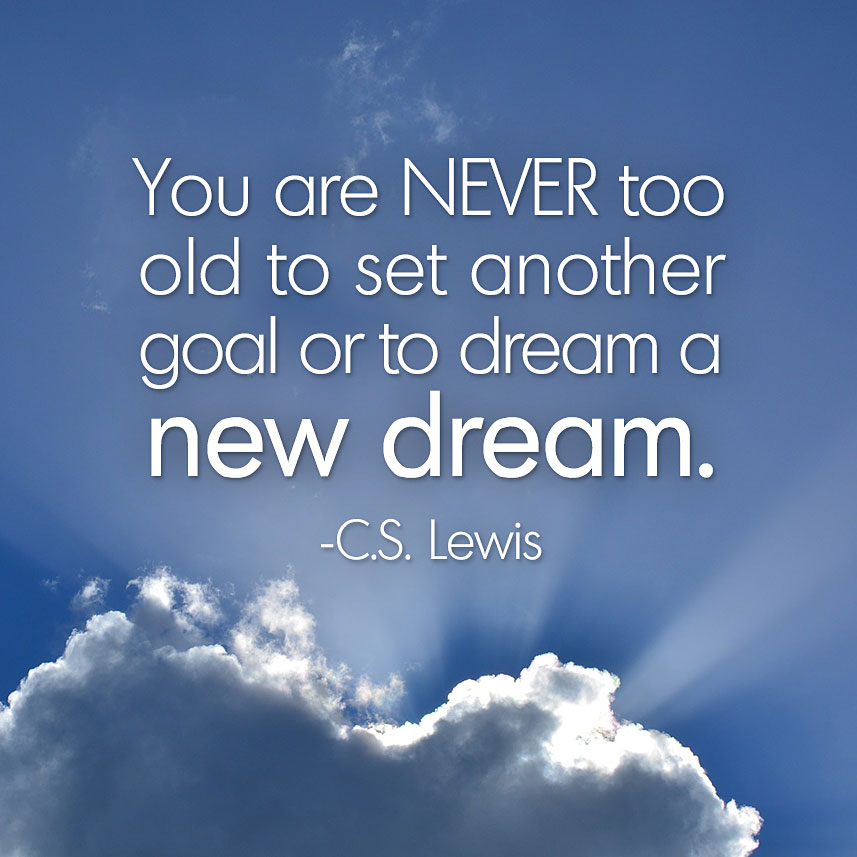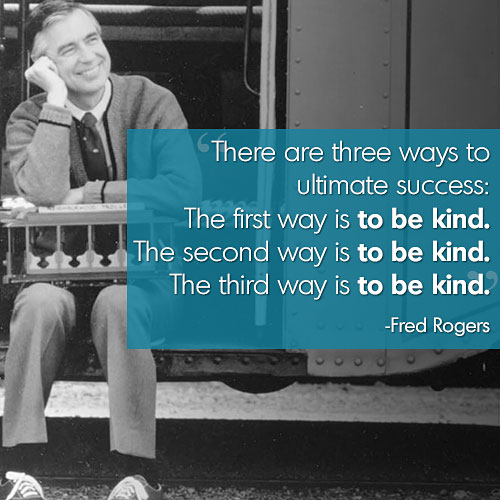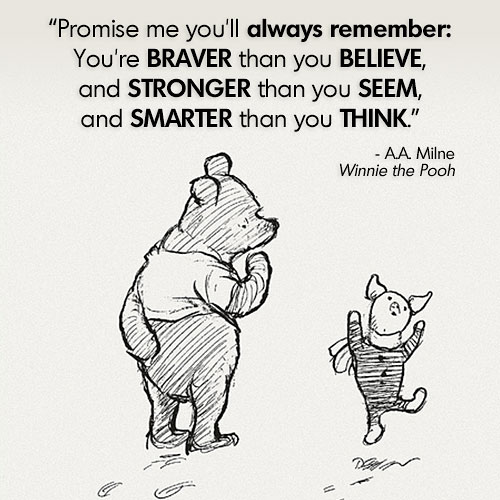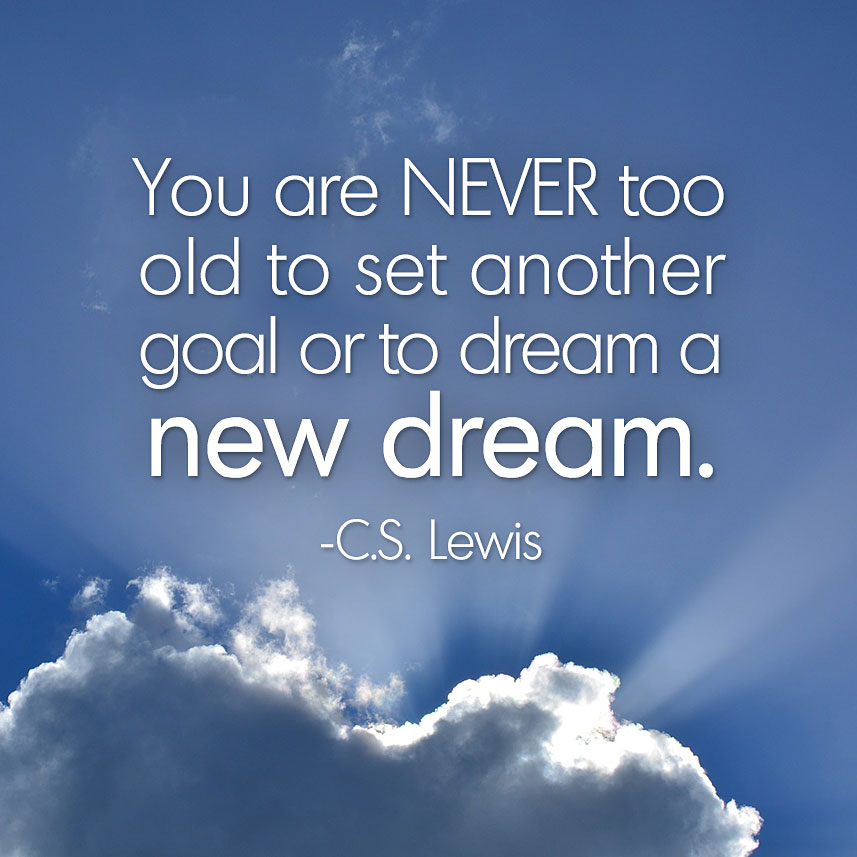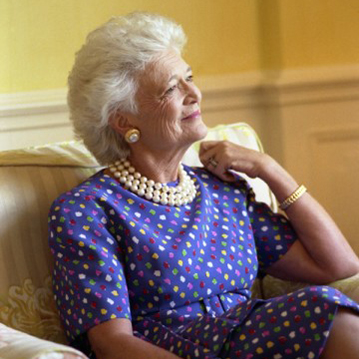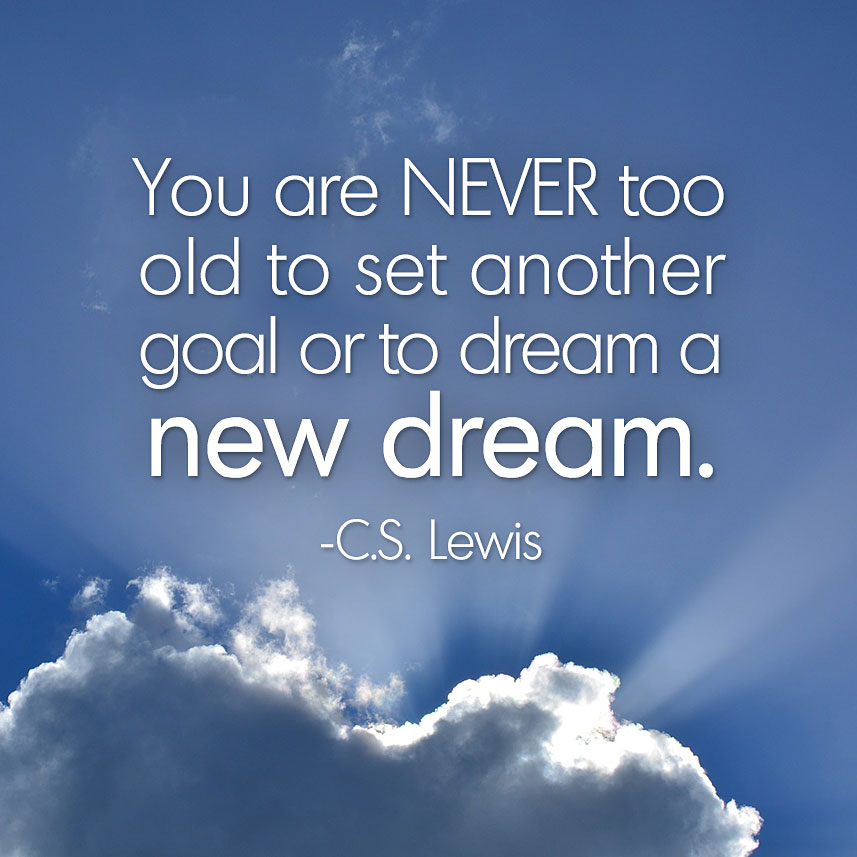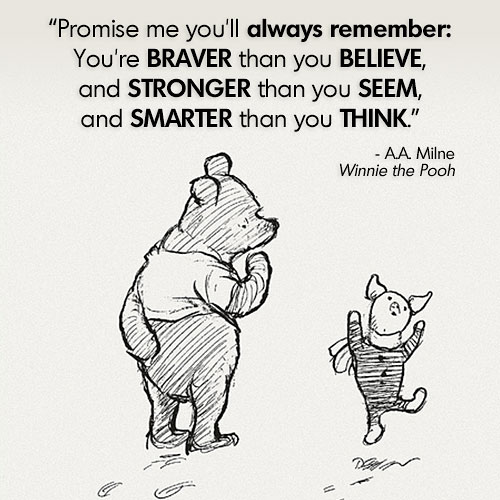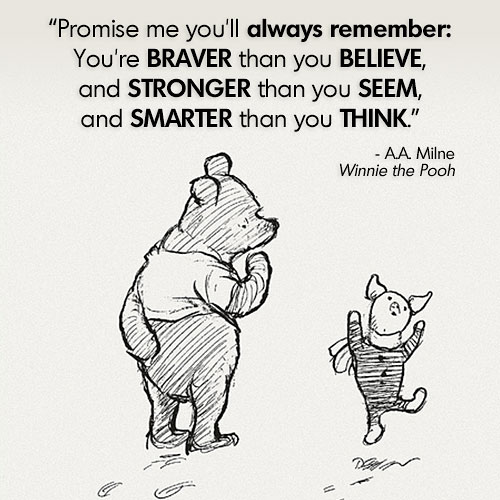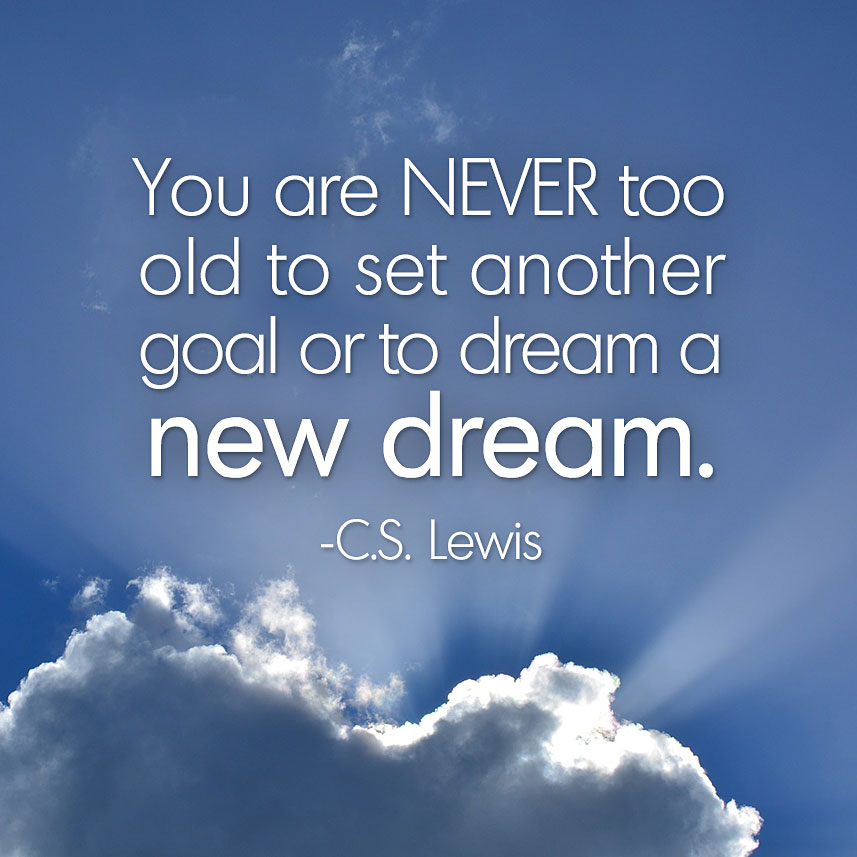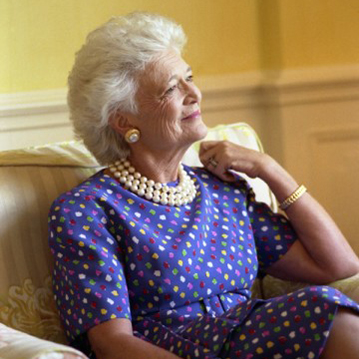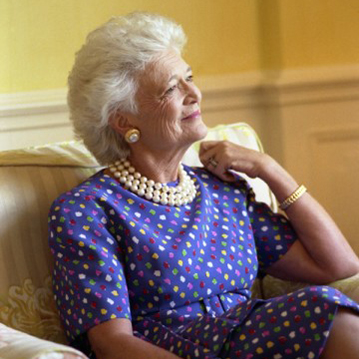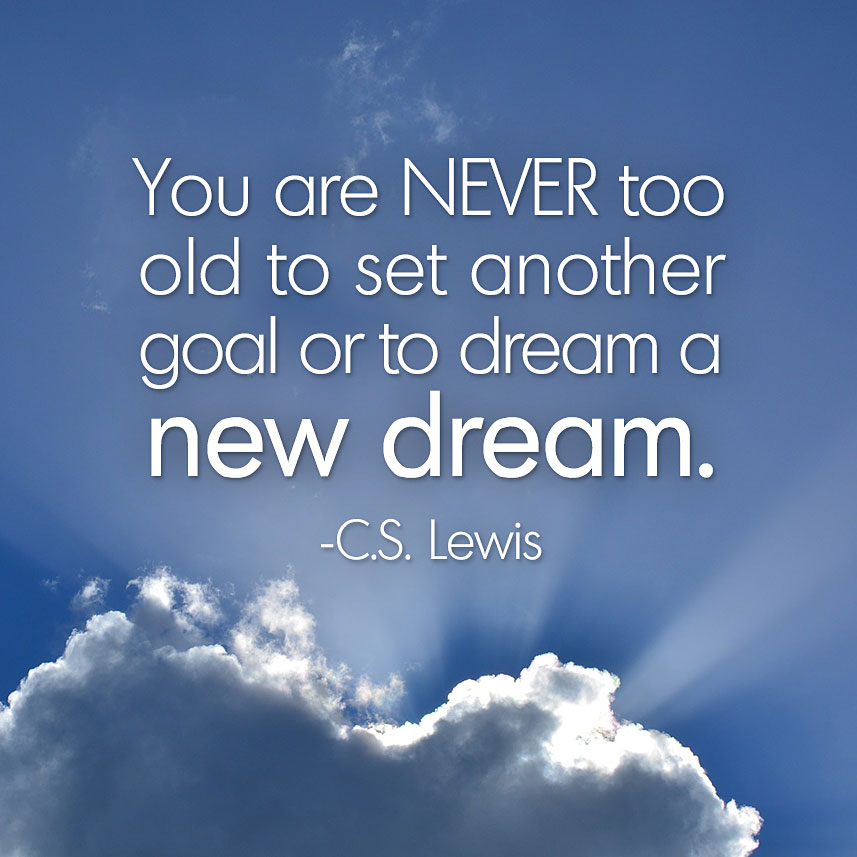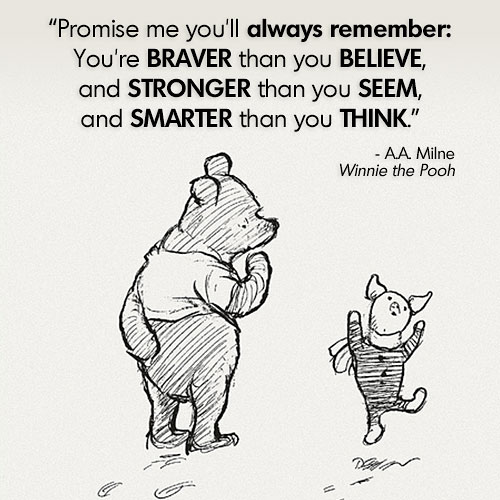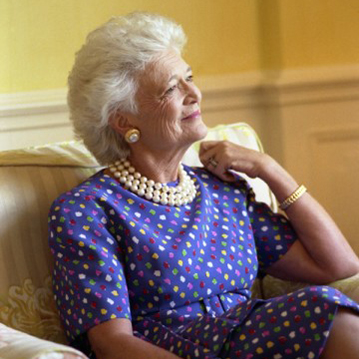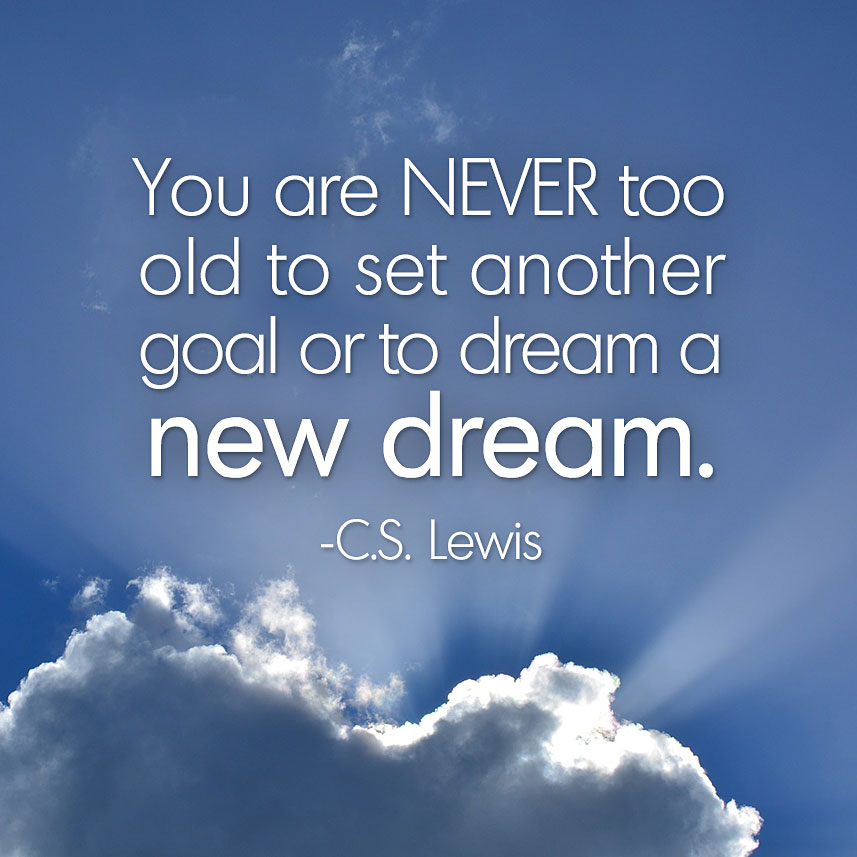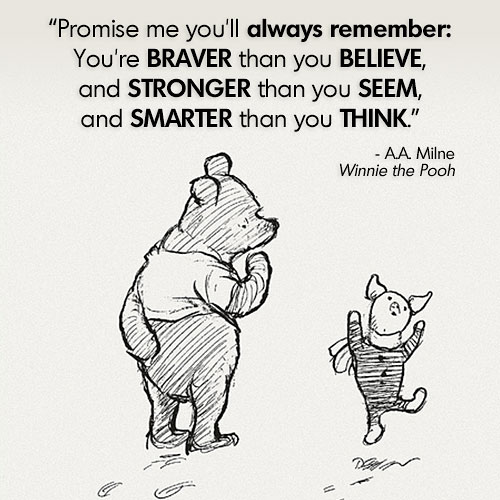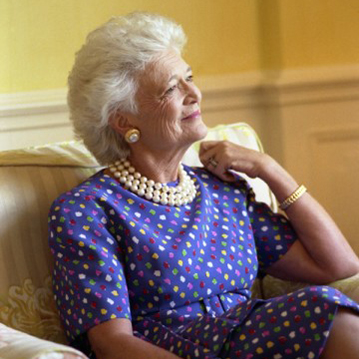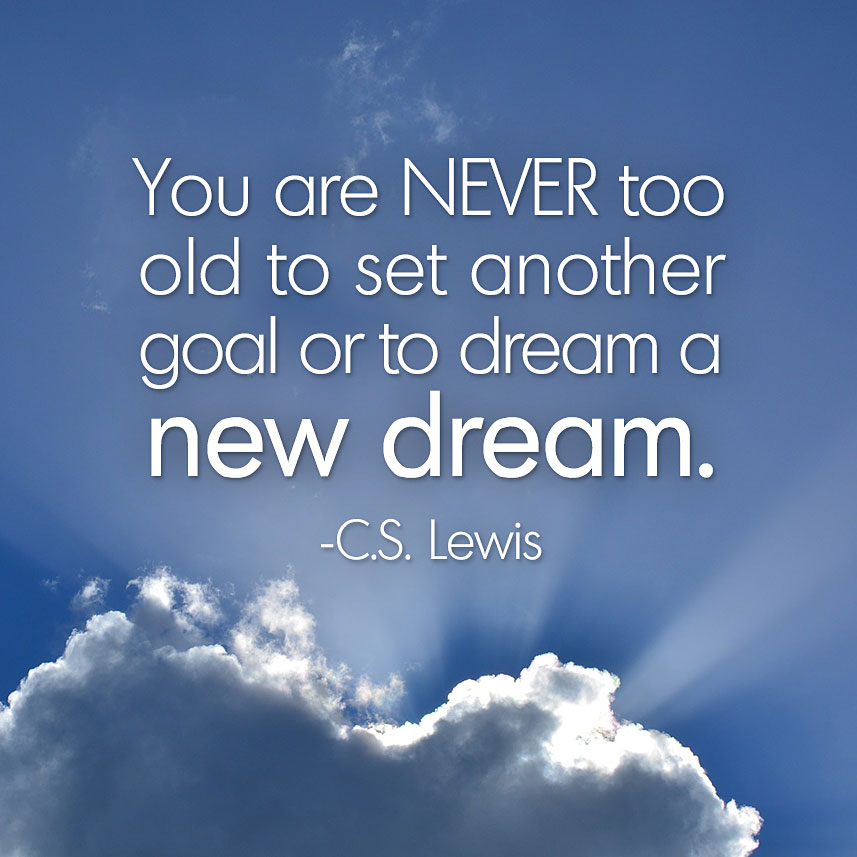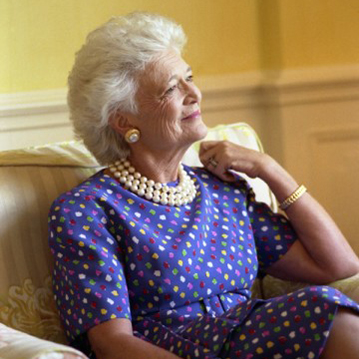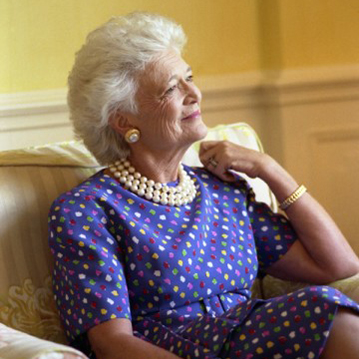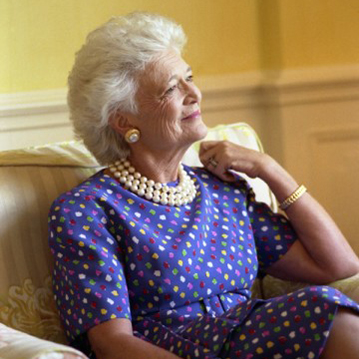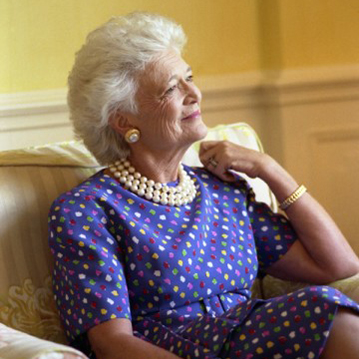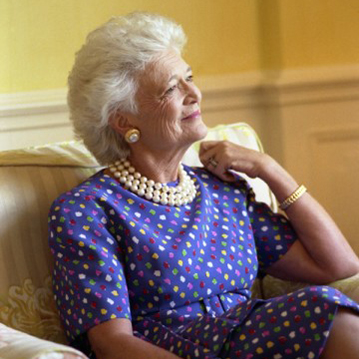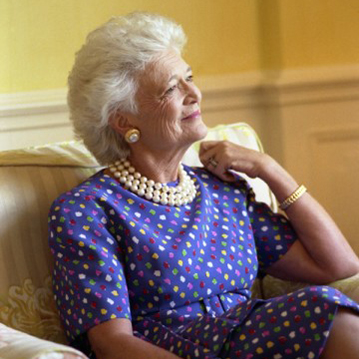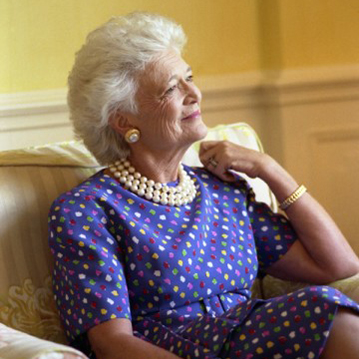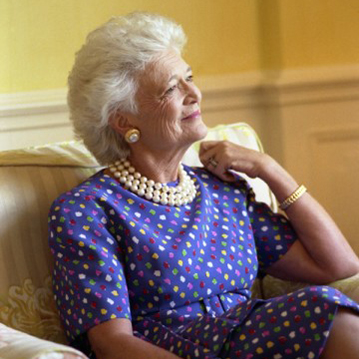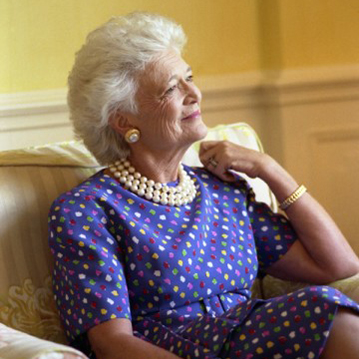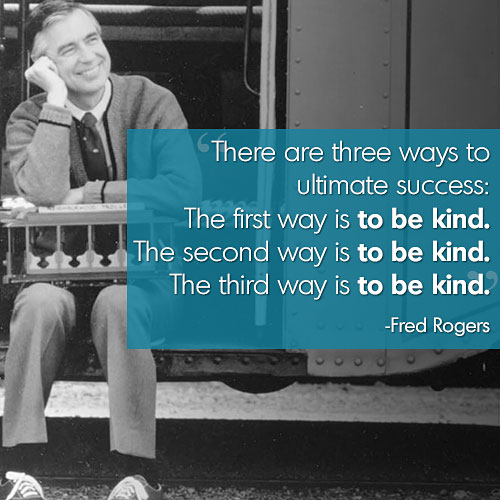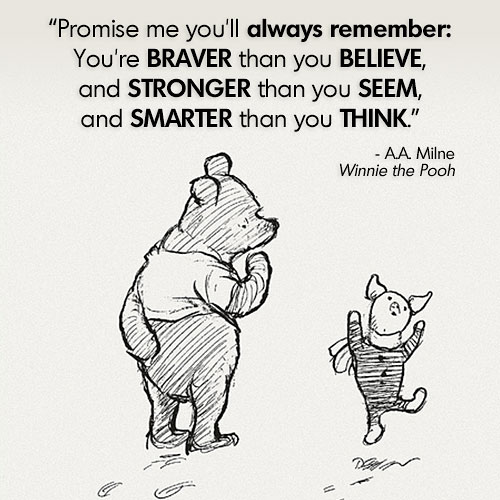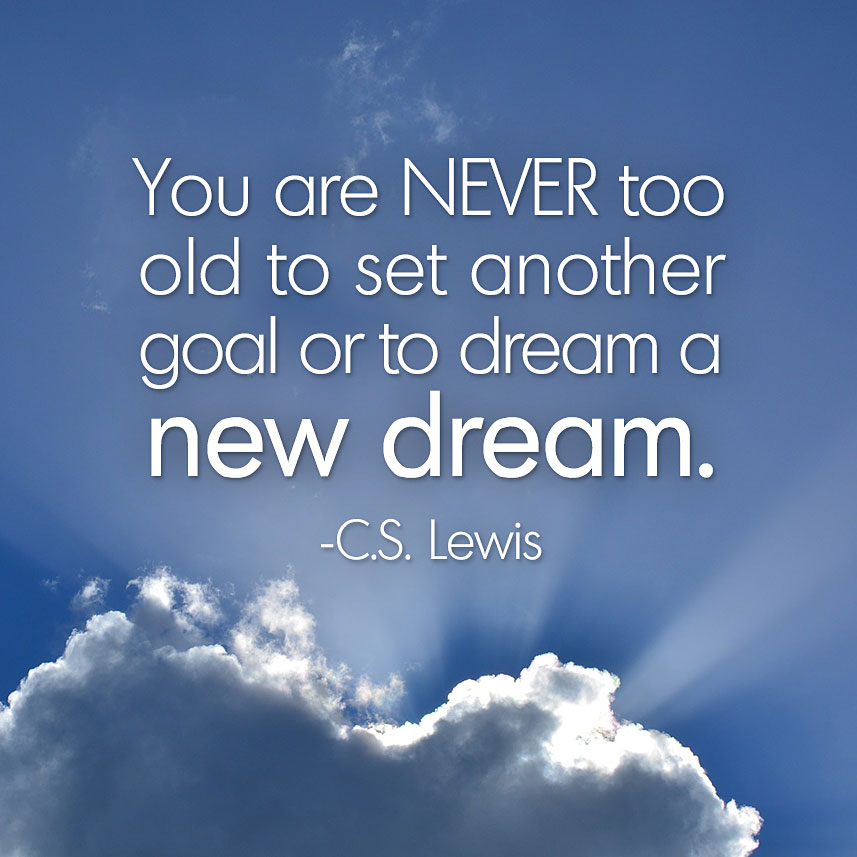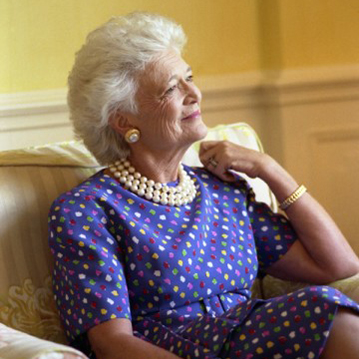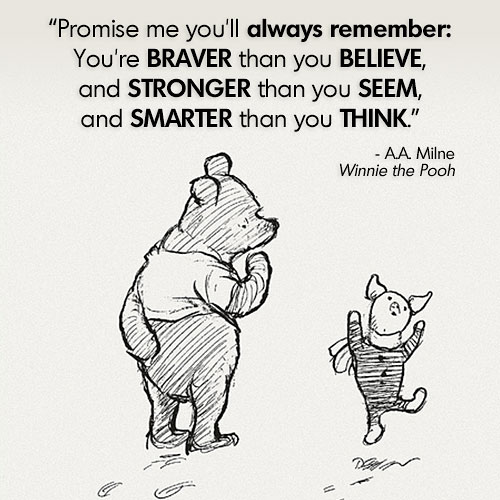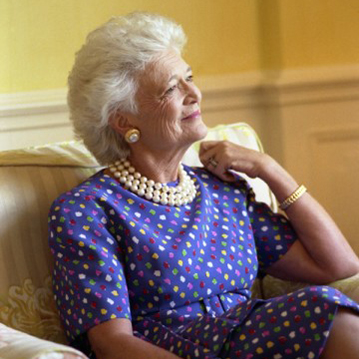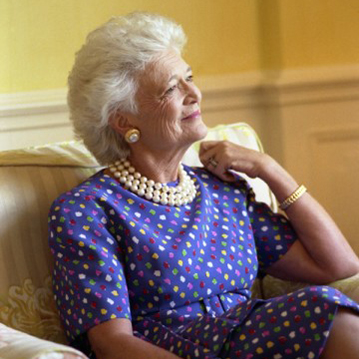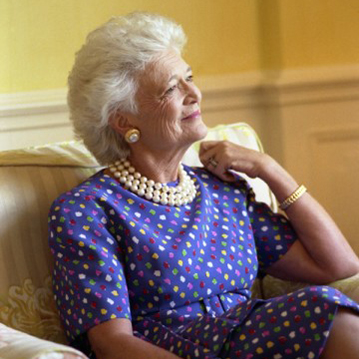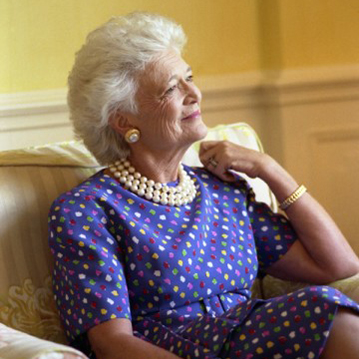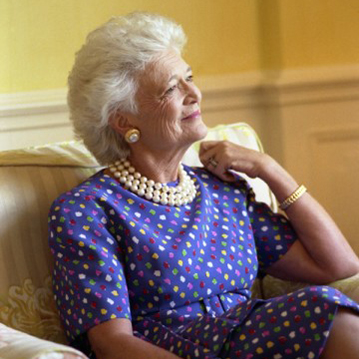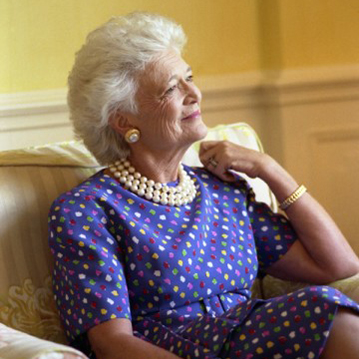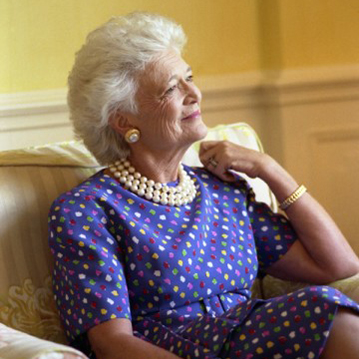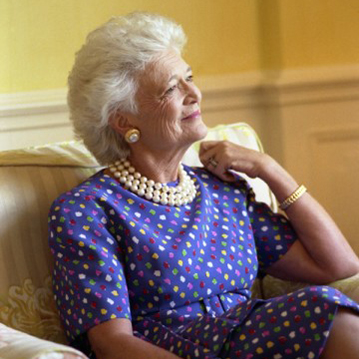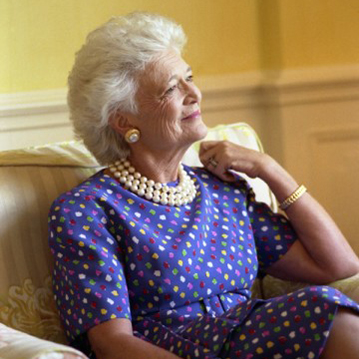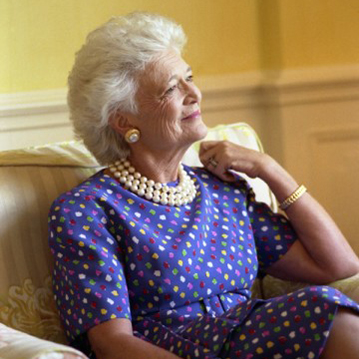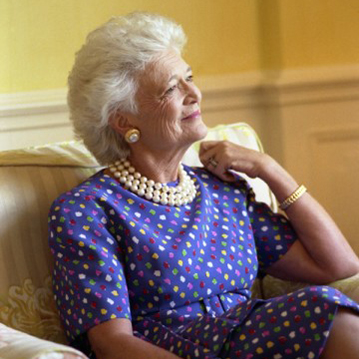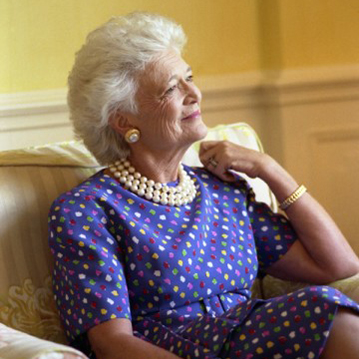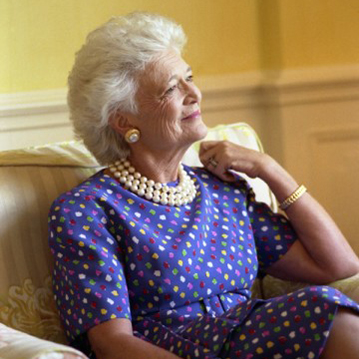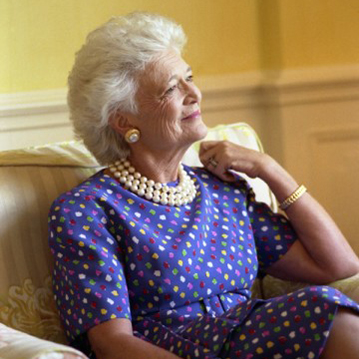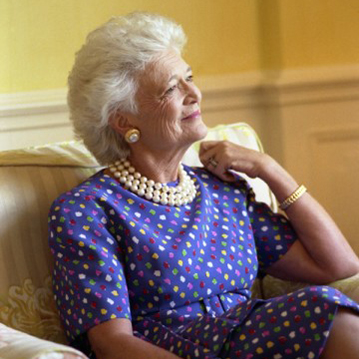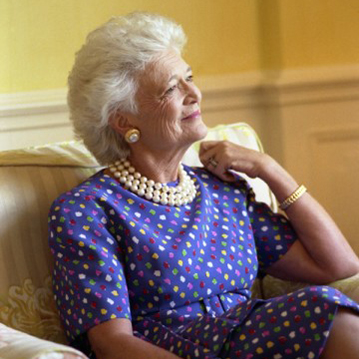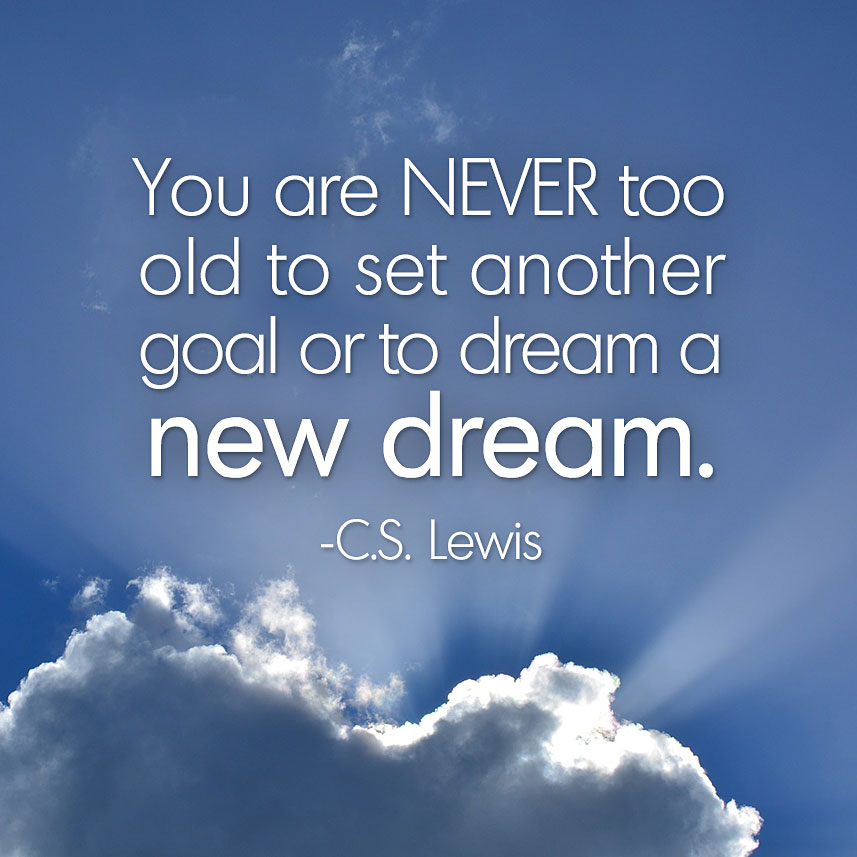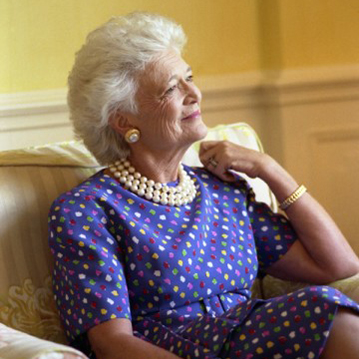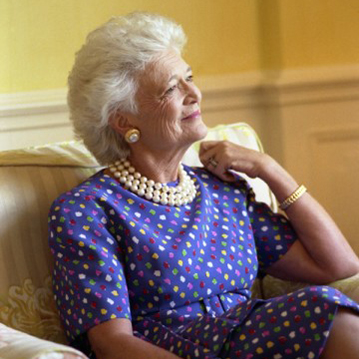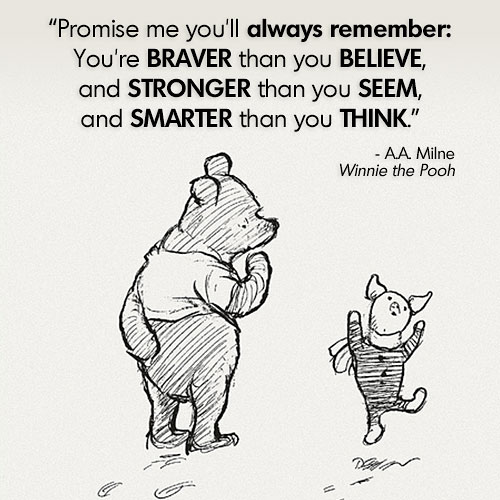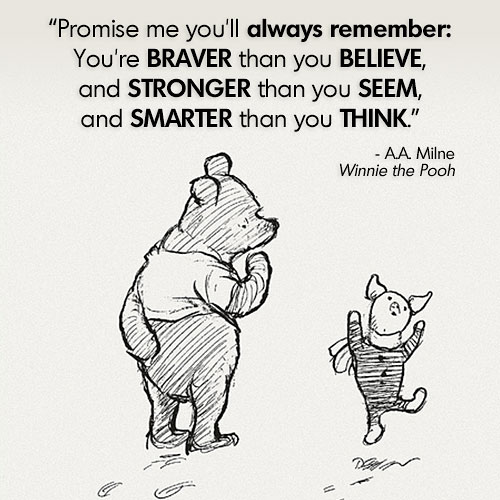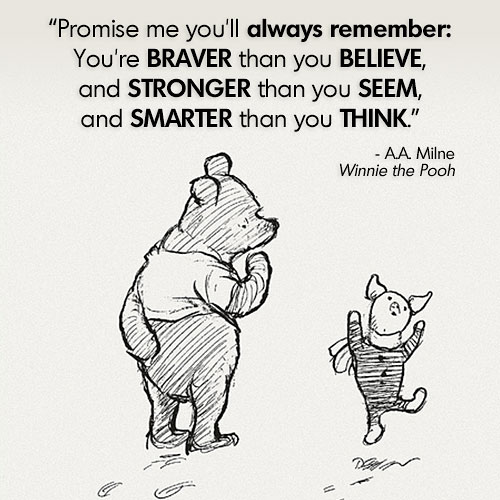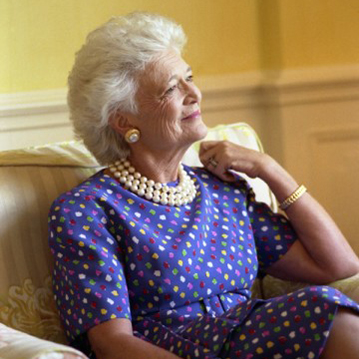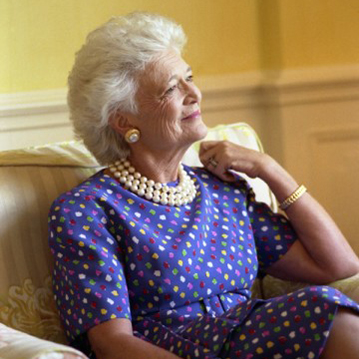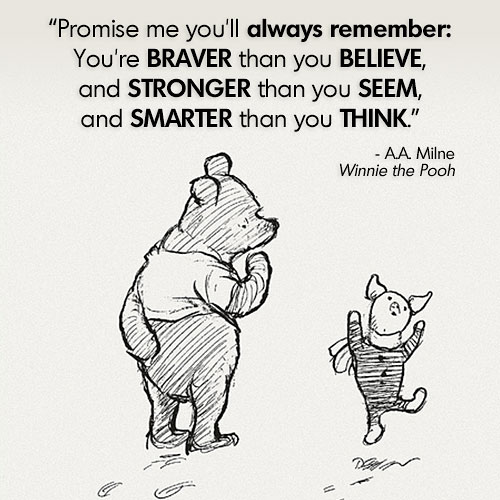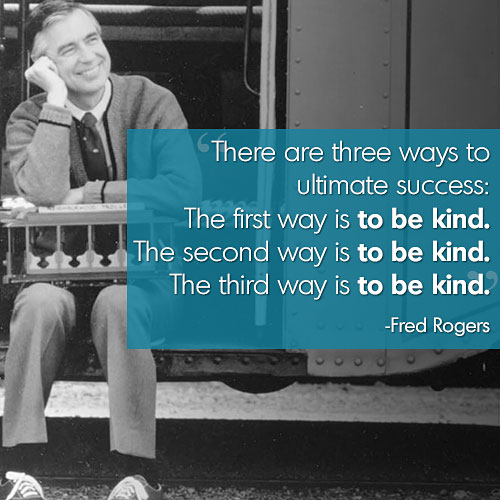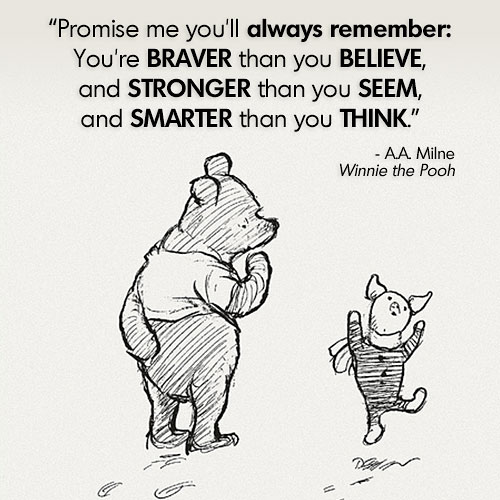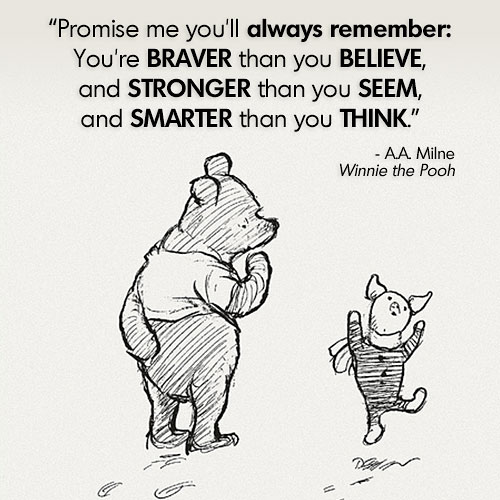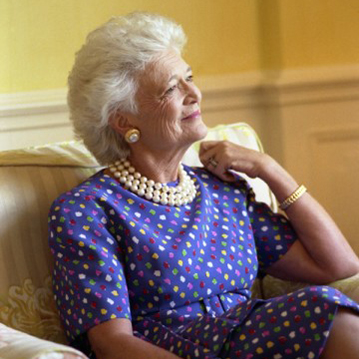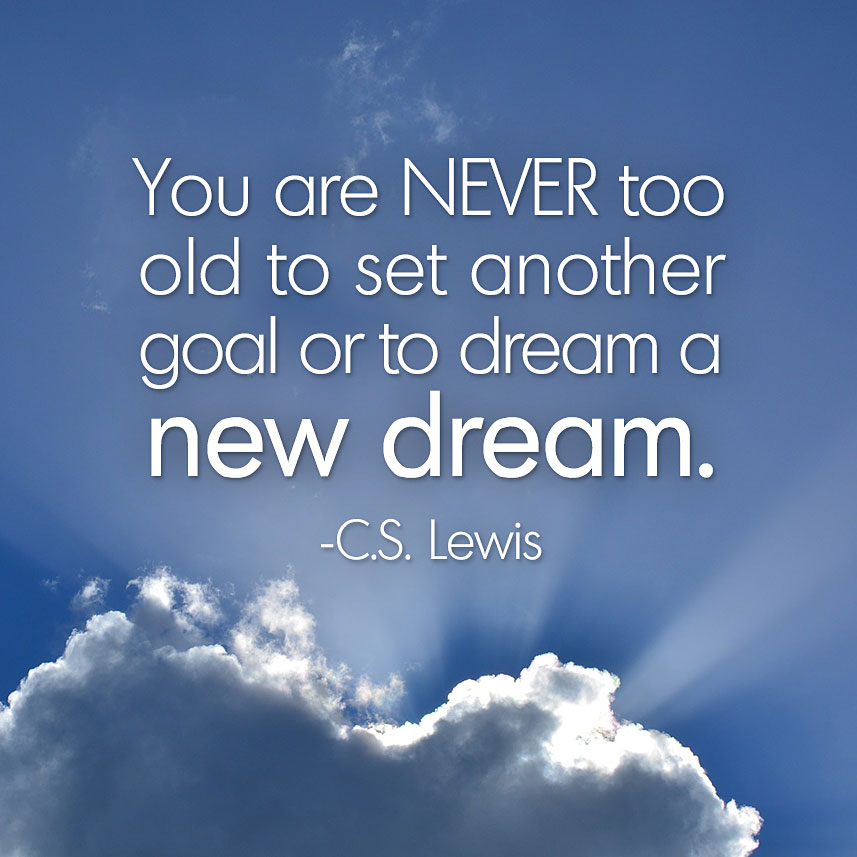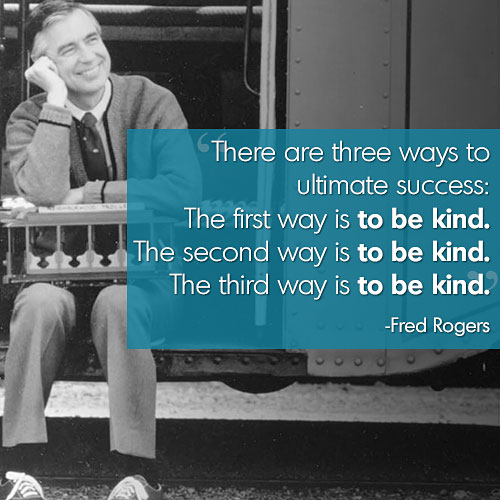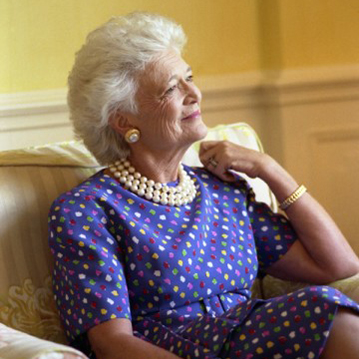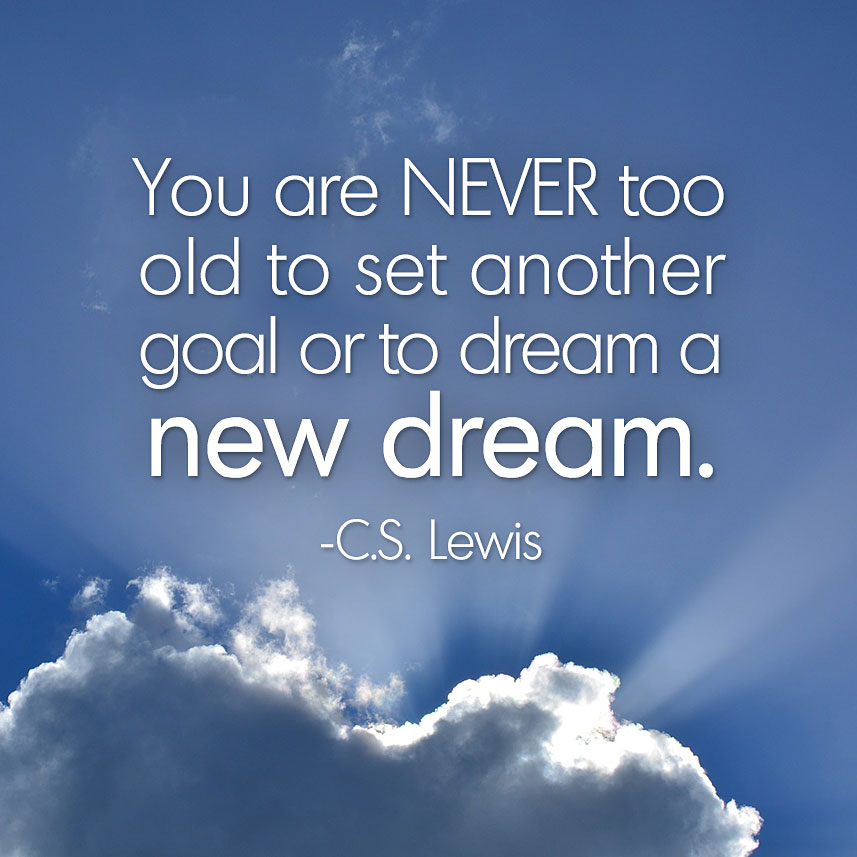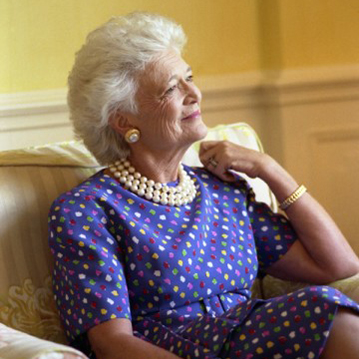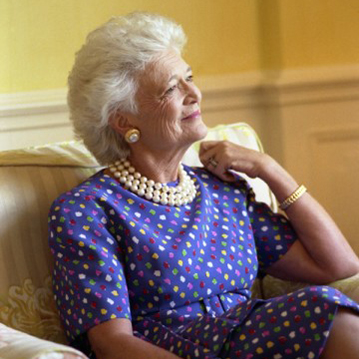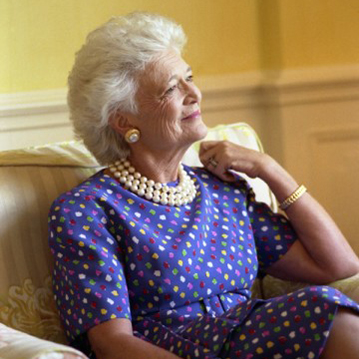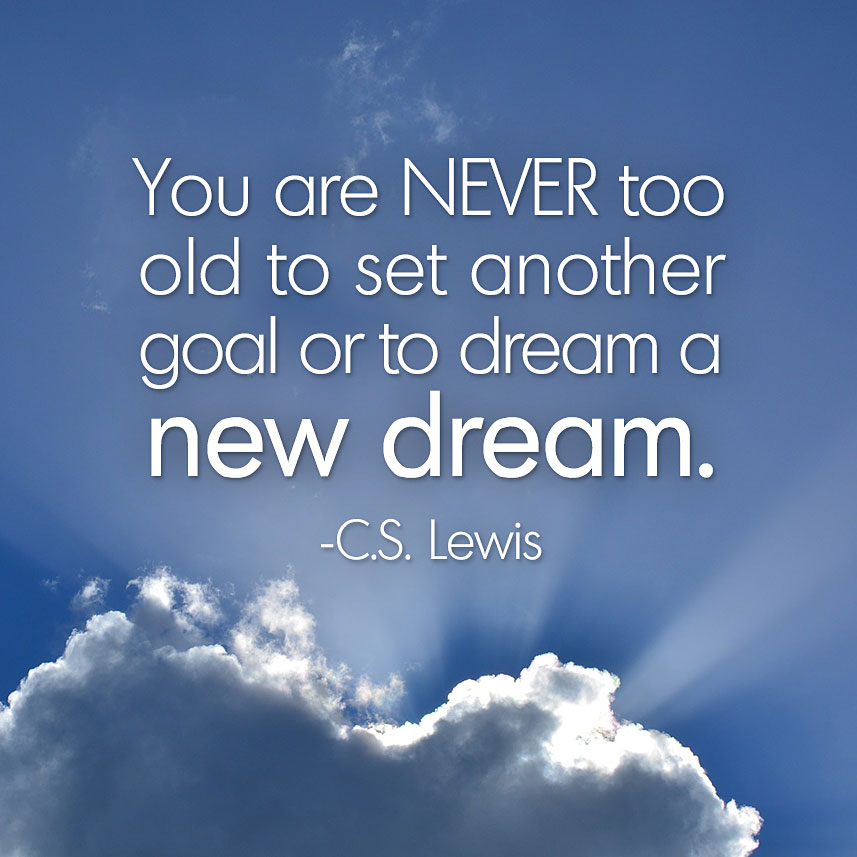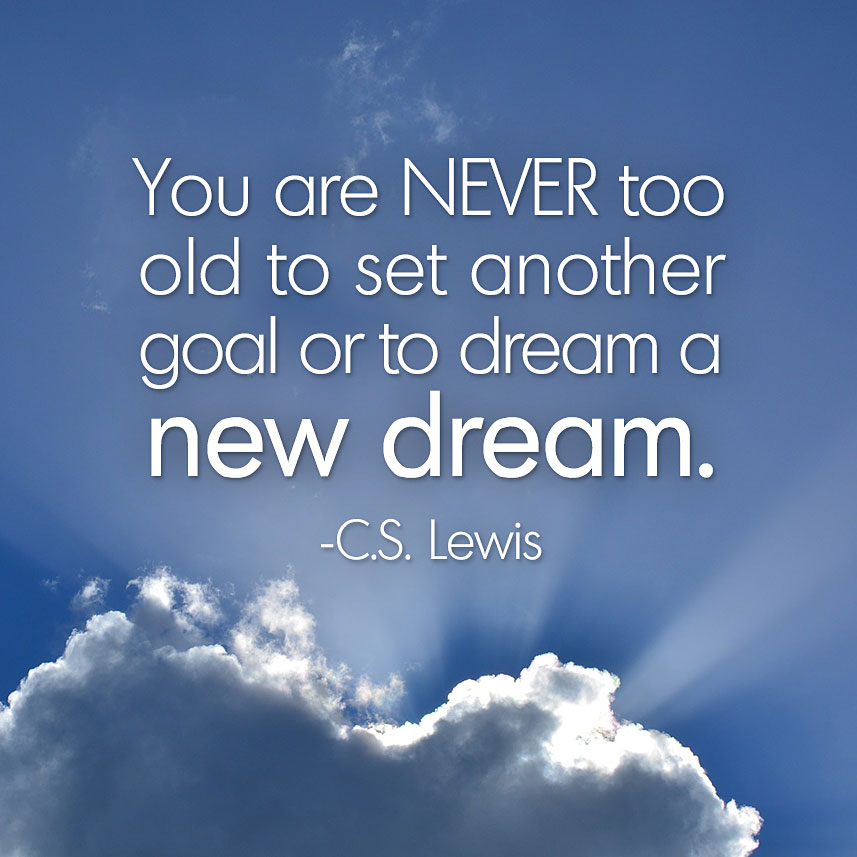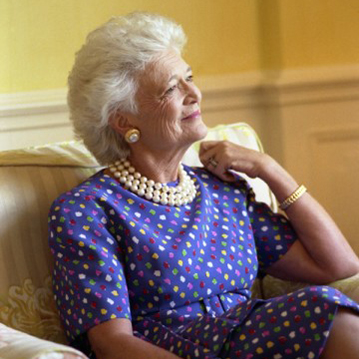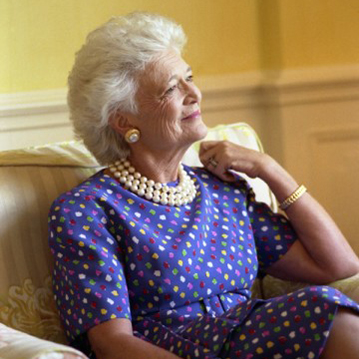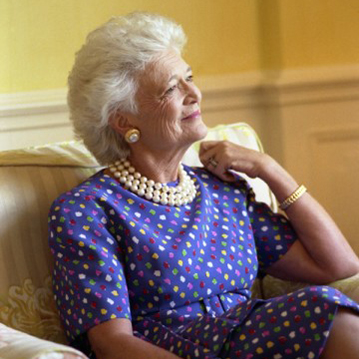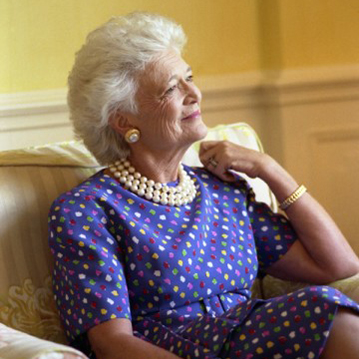 A wish from
.
Join us in making it her happiest birthday ever!
by Karen F. on May 16, 2015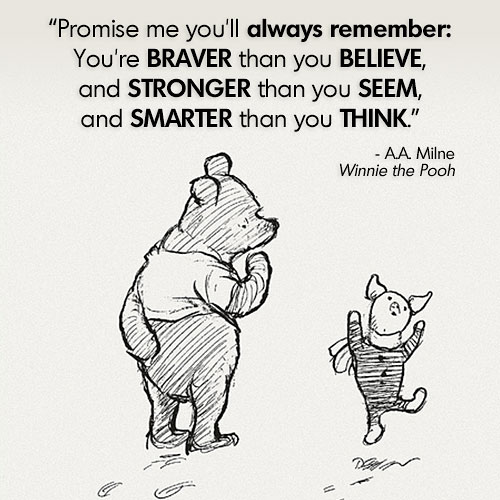 Mrs. Bush, Happy! Happy! Happy! Wishing you many more!
Search First or Last name
Share your birthday message on the barbara bush foundation wishing wall.
No one has brought the need for greater literacy in America into the spotlight more than Barbara Bush. And there has never been a better time to honor her for her dedication to literacy. From her vision to begin the foundation to its many success stories, there is much to celebrate—and you can be part of it!
Share your message of appreciation, admiration, and birthday wishes for Mrs. Bush here on the Wishing Wall. You can also choose a picture or upload one of your own. This is your chance to thank her for who she is and all she has accomplished to strengthen literacy in America.
All messages can be viewed on the wishing wall and may also become a part of a commemorative gift presented to Mrs. Bush at her birthday celebration. It will mean so much to her to hear from those who share her love of reading.
Thank you for being a part of honoring Mrs. Bush as she turns 90 on June 8! We will be sure to update you after the party.